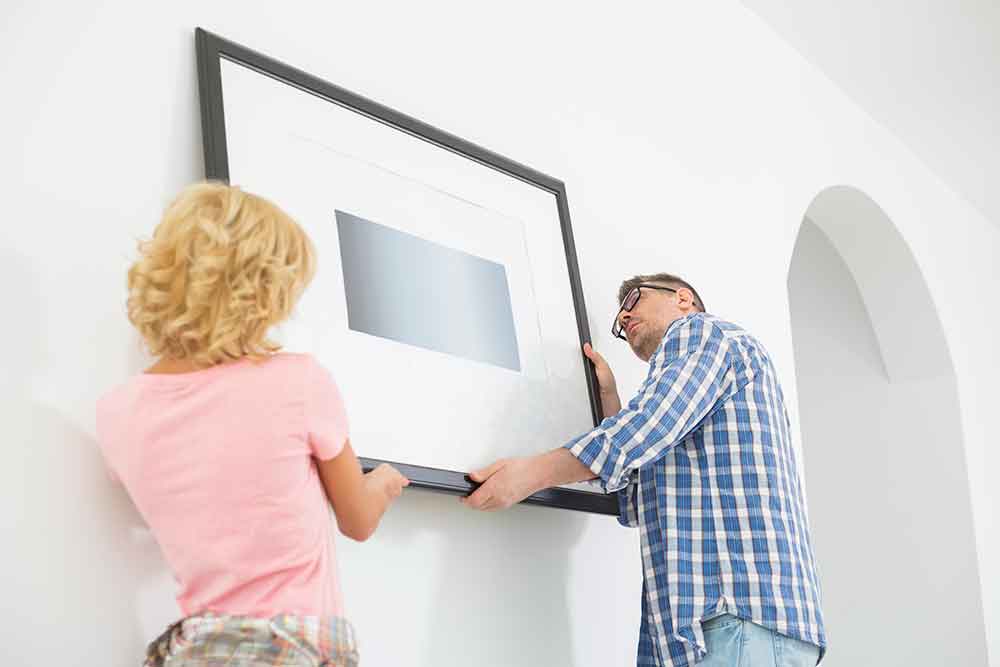 10 Easy and Low-Risk Decorating Hacks for Apartment Renters
Renting an apartment offers a blank slate when it comes to decorating. Make the most of your rental apartment by adding touches of your own personality through simple and affordable decor that you can easily take with you when you move out. Here are our top decorating hacks for apartment renters.
1 – Rugs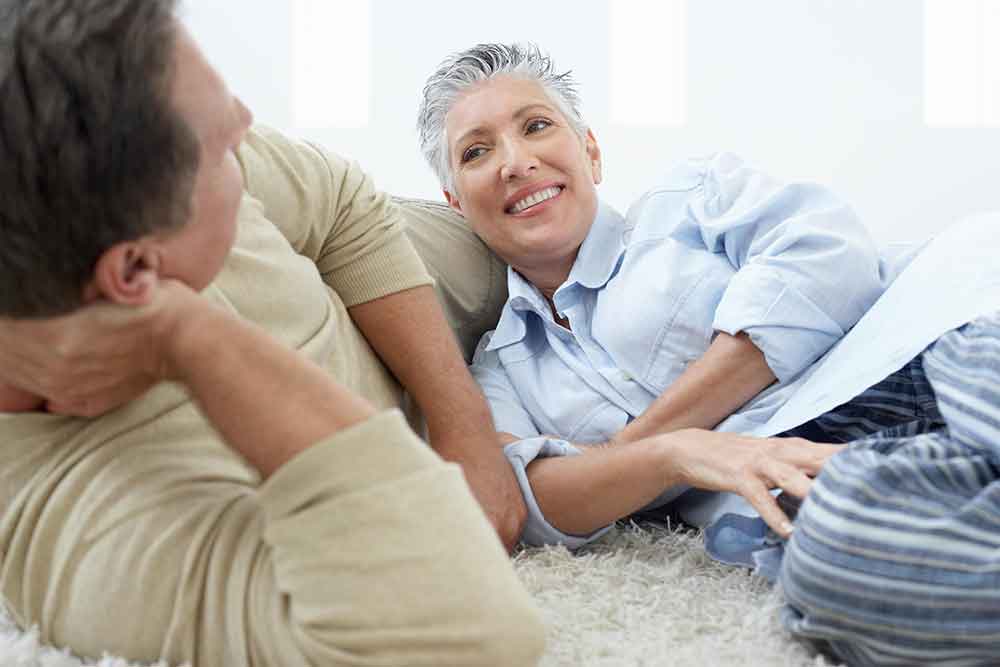 Adding an area rug to your space is an easy way to add an element of personality, bringing the whole room together. Accent rugs are a great way to spice up a room that otherwise lacks color or pattern, while a subtle muted tone can add calm and contribute to a relaxing atmosphere in your home's comfiest rooms.
When buying rugs as decor for your rental apartment, here's a couple of things that you could consider:
Consider the function of the rug—what room do you plan on putting it in?
What size will fit with the room and the furniture in your Redwood apartment?
Buy vintage or lightly used for a rustic and home-y vibe?
Think of your living room as an extension of your style too! Find one that fits your personality, and sets the tone for anyone hanging out in your apartment.
2 – Throw Blankets
During the colder months, nothing is more satisfying than spending the afternoon on your couch under your favorite throw blanket. Besides adding comfort and warmth, throw blankets can be a simple and affordable decor piece for rental apartments that doesn't require any installation (or de-installation when you move out).
Throw blankets can also make your friends and family feel comfortable in your new home, and allow you to create an atmosphere of warmth whenever you entertain. For some fun tips on adding throw blankets to your home like a true home stylist, read this article by the DIY Playbook.
3 – Wall Photography and Art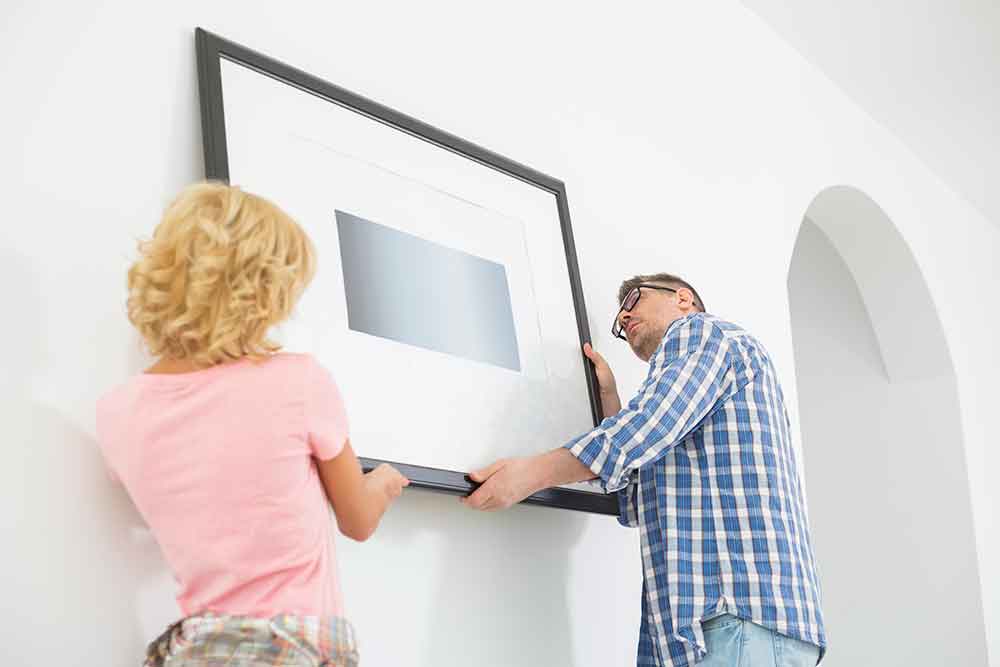 Wall photography and art can be a great way to add personality to your home! Think of your new apartment walls at the perfect blank canvas for easily removable art, such as photos, paintings, tapestries and more.
One easy way to add a personal touch? Frame some of your favorite photos, whether from travel, family events or just beautiful stills, and hang them on the wall. If you're worried about putting holes in the walls, try securing your photos with Command hooks and picture kits! The removable adhesive won't damage the walls or leave a residue when you remove them. This makes it perfect for those of us who love to redecorate or swap photos from time to time.
Want to jazz up your walls but need some inspiration? Check out the Society6 blog!
4 – Colorful Pillows
Similarly to throw blankets, throw pillows are a fantastic way to add some extra color to your space without the permanence of paint or wallpaper.
According to an article by The DIY Playbook, there's a right and a wrong way to display colorful throw pillows when using it as decor for your rental apartment (who knew?). Swap out couch pillows that came with your couch for colorful pillows that match or complement each other. This is the perfect opportunity to play around with patterns, different pillow shapes and several different shades of your favorite color.
5 – Mirrors
You know what they say: mirrors really open up a room. From small wall mirrors to large standing mirrors, this element can be a great way to add both form and function to the decor in your rental apartment.
Mirrors can have a lot of personality. You can play around with shape, adding octagons, mismatched shapes or circular mirrors to add a sense of style to your rental apartment decor. Similarly, mirror frames can be ornate, modern or simplistic, so you can choose a mirror that adds to the overall style of your rental apartment decor.
Make the most of your mirror and space by utilizing natural light when deciding where to place your mirror. If you place your mirrors across from your apartment's windows, you'll be able to reflect the outdoors and make the room appear much bigger. You can also use mirrors in your narrow spaces within your home to expand the space and make it feel much wider than it is.
6 – Closet Organizers
Nothing makes your home feel comfortable and spacious than effective organization, especially when it comes to your closet. Rather than sifting through countless items in your closet to find the shirt you're really on the hunt for, find closet organizers that will make your everyday life seamless.
If you select closet organizers that are aesthetically pleasing, your everyday experience will not only be effortless but will be an extension of the rental apartment decor that you've so carefully curated to make your Redwood apartment truly feel like home.
7 – Smart Storage Solutions
Under the bed storage can be your absolute best friend when moving into a new space. Underbed storage solutions allow you to take advantage of the unused space and carefully organize items for a much cleaner living space.
Other options for smart storage solutions include removable shelving and drawer compartments. And don't forget about kitchen organizers! Use pot lid organizers to get even more space out of your rental kitchen, and wrangle the chaos under the kitchen sink with over the door organizers.
8 – Lamps and Lighting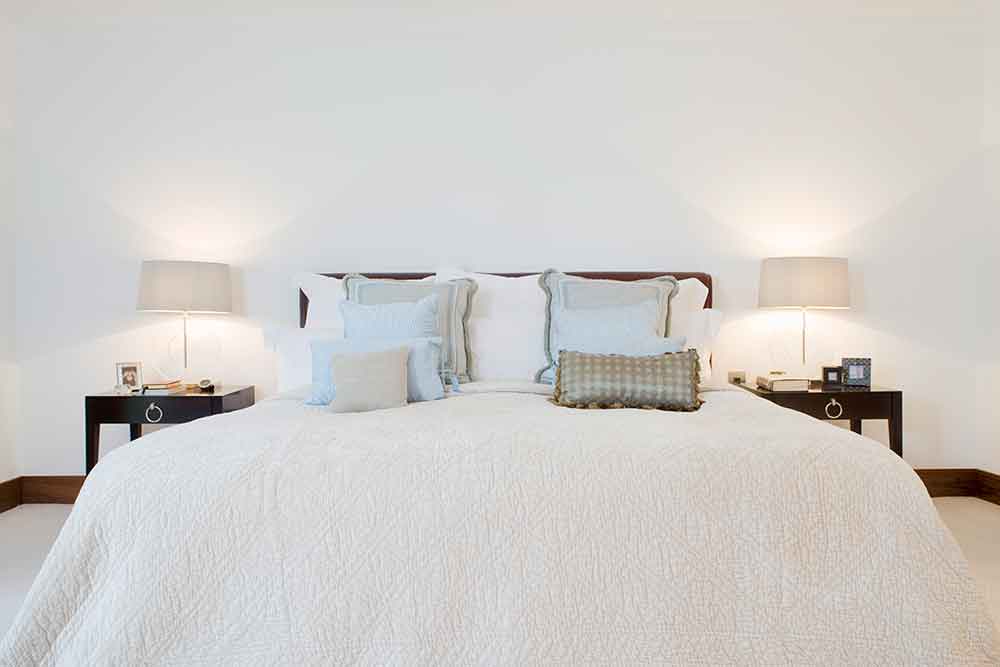 Take advantage of endless lighting options when considering decor for your rental apartment.
From the style of the lamp itself to the shape and pattern of the lampshade, add a touch of your sense of style to your home. Plus, lighter lamp shades will allow more light out into the room, making it feel more spacious.
9 – Alexa for Music
By now, you've probably heard about the life-changing magic of Alexa within the home. When thinking of rental apartment decor, adding an Alexa can turn your home into a smart home instantly.
At the sound of your voice, Alexa can play the exact music that you're in the mood for, making it easy to use all the senses to add comfort and personality to your home. To learn more about how you can use Alexa for music as a part of your rental apartment decor, click here.
10 – Colorful Dinnerware
Another often forgotten decor element is colorful dinnerware. Rather than opting for bland and traditional dining ware, choose patterns and colors that add a little extra personality, or even try out interesting shapes or handmade pieces for that extra touch.
If collecting all these items above feels overwhelming, it can be a great idea to ask for many of these items as housewarming gifts (plus many other fun additions) when you make the move into your new Redwood apartment.
Make the Move to Redwood
Settle right into your new home with your new decor in a Redwood rental apartment. Search Redwood neighborhoods here or contact us online to learn how Redwood is the best place for you to call home.