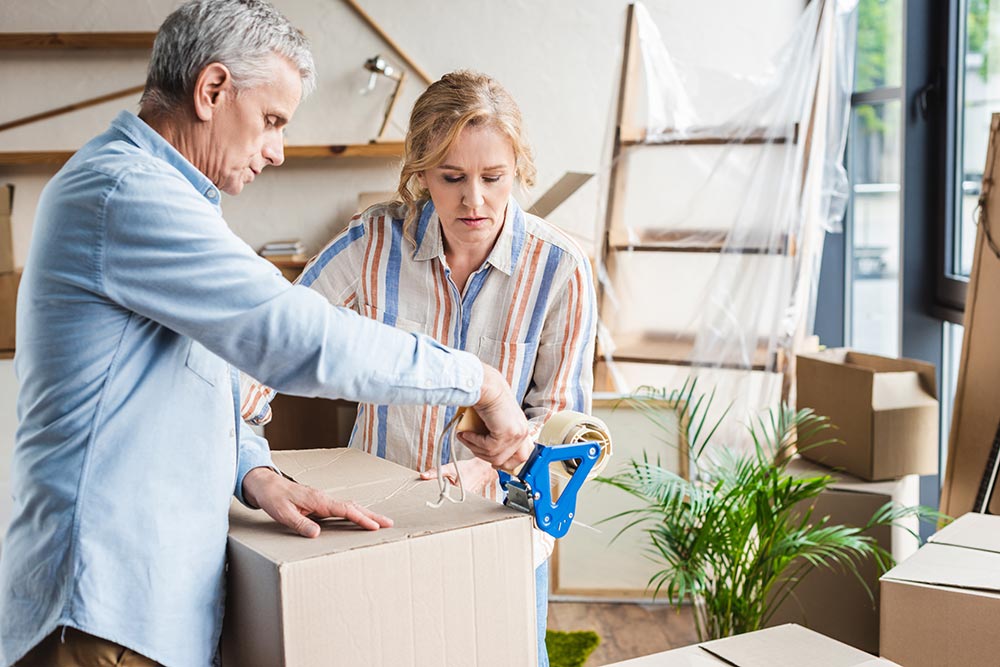 What to take with you when moving from a house to an apartment
When we think about downsizing from a house to an apartment, making the jump seems pretty simple by "only taking what you need". But for most of us, when we start the moving checklist and bring out the tape measure, packing your bags and fitting everything into a small moving truck is easier said than done.
That's because many of us have spent years collecting specialty furniture, art pieces, and other keepsakes that may not always have a purpose, but feel "like home". So if you're struggling with how to organize "what stays and what goes", here are some great rules of thumb on what to take with you when you move from your house to an apartment.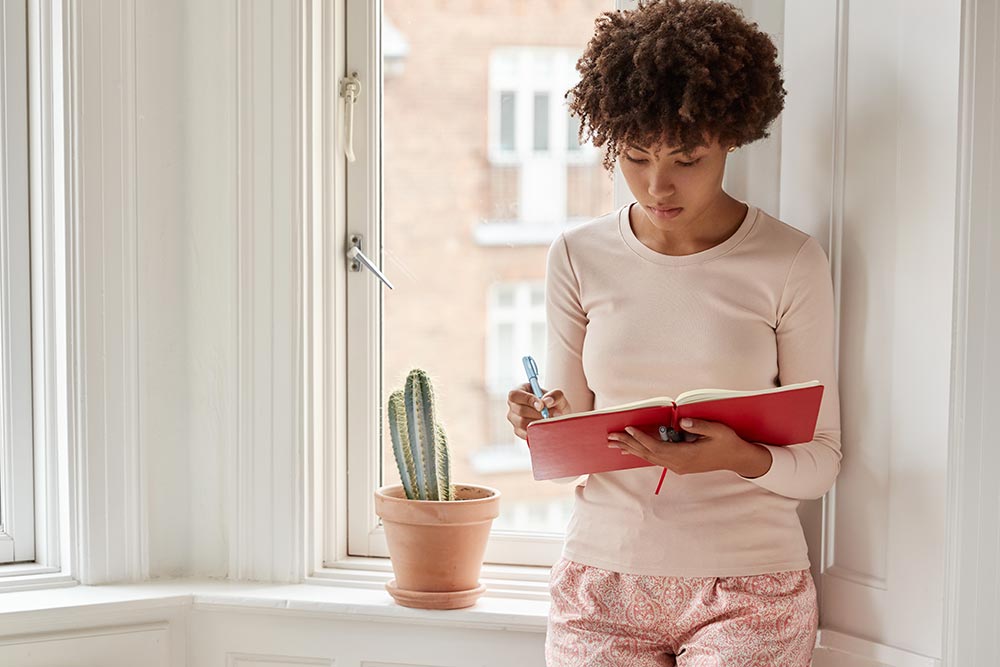 Step 1: Take inventory
When you know you need to downsize, the best way to tackle the project is start by taking inventory room by room. If it's easier, keep a laptop, ipad or smartphone handy so you can capture photos and dimensions of any larger furniture or art pieces. That way, later on, you can review everything with better clarity on where items would go, all in part of your decision making process.
Step 2: Set limits
Depending on the size of your new apartment home, unfortunately (or fortunately, depending on how you look at it) there may be many items that won't make it into your new space. At Redwood, we advise our incoming residents to create a second checklist that identifies the capacity of each room in your new apartment. This will automatically set limits on the amount of items you can move. For example, if your current home has both a formal living room and family room, and your new apartment has only one common living area, then you'll want to get creative as you'll be limited to one sofa, coffee table, two end tables, and a couple of lamps.
If you're not sure of the exact measurements of each room in your new apartment, ask your new landlord for a floor plan with dimensions on it. They should be able to provide it to you in print or via email, whichever you prefer.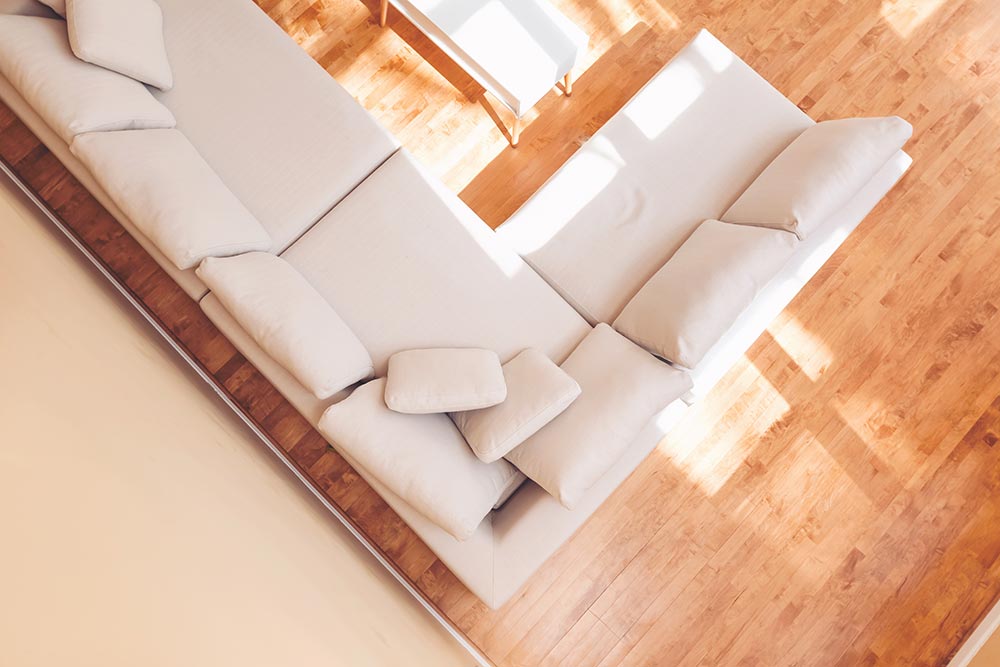 Step 3: Trade bulky for space savvy
Moving into an apartment provides a great opportunity to sell or donate some of your older, more bulky furniture for pieces that cater to smaller spaces. As an example, if your living room coffee table is oversized with limited under or interior storage space, trading it in for a size-appropriate table with a bottom shelf and pull out drawers will give you more room to store items such as remote controls, extension cords, magazines, and coasters when they are not in use.
Step 4: Get buy-in from your partner, spouse, or other family members
Decisions on what stays and what goes shouldn't be taken lightly. If your household includes your partner, spouse, and/or other family members, they may want to have a say too. Be sure to ask for help from everyone you live with in creating your master inventory list so they can also prioritize the things they would like to keep. That way there are no hard feelings when certain things get left behind.
Step 5: Ask yourself these questions:
Will it fit?
Depending on the difference in size between your single family home and your new apartment, planning for downsizing starts with a simple process of elimination. As an example, if your current home has four bedrooms and your new apartment has only two, the decision to keep two bedroom sets is easy. So if your new apartment master bedroom has enough room for your current King bed frame, then you'll only have one bedroom set to choose. Ask yourself these questions about the other three bedroom sets:
Will the second bedroom be used as an office space, guest bedroom space, storage space, or a combination of all three?
What size bed do we need in our apartment second bedroom?
Which bedroom set is in the best condition?
Which bedroom set, if any, has sentimental value?
Is it functional or impractical?
For lots of us, when it comes to things we love, practical doesn't always apply. As a general rule, when moving from a house to an apartment where your living space may be more compact, each piece of furniture, small appliance, or portable storage solution should have a practical purpose and function. As an example, in your current home you may have both a coffee press and a Keurig coffee maker. Both can provide a great cup of coffee, but the Keurig is multi-functional. Keurig K-Cups come in a variety of flavors and can produce immediate hot water for tea, instant soups, and other quick meals prep items. And while the coffee press offers a more custom coffee experience, cabinet shelving or counter space is at a premium.
Replace or simply get rid of it?
Beyond furniture, small appliances, and everyday clothing are items that may have reached their expiration date, are irrelevant, or are no longer in working condition. This should make it easier to say good-bye to things such as:
Expired prescription and over the counter medications.
Expired warranties and paperwork: Consider scanning it vs. keeping it.
Electronics including old laptops, tablets, smartphones, computer accessories, CDs, DVD players, alarm clocks, radios, or televisions.
Extra but in poor condition blankets, bedsheets, or torn bathroom rugs.
Old magazines and books you've previously read.
When was the last time I used it?
If when you're taking inventory, you come across items that you "forgot you had", it's time to decide if they really need to stay or go. This could include a:
Birthday gift waffle maker that's covered in dust
Dozens of out of style sweaters that no longer fit
Unused photo frames, art supplies, or an overflow of office supplies.
Sports equipment or toys that no longer get used by any household member
Each person in your household should dive head first into their closet to create their pile of clothing donations that will better serve a new owner and/or home.
How many do I need?
The majority of us are guilty of keeping an excessive quantity of "like" items somewhere in our home. Have you ever looked in your kitchen cabinets and asked yourself, "How many coffee mugs does my family of less than four people need", or "Why do we have 25 bath towels"? Unless you have plans to run a bed and breakfast in your apartment and serve coffee to a dozen or more people, what's really important to remember is that downsizing usually means that everything you want to keep will take up space that could be used for something else. So if you have duplicates, triplicates, or more of "one thing", keep one, two, or as many as you really need, and let the rest go.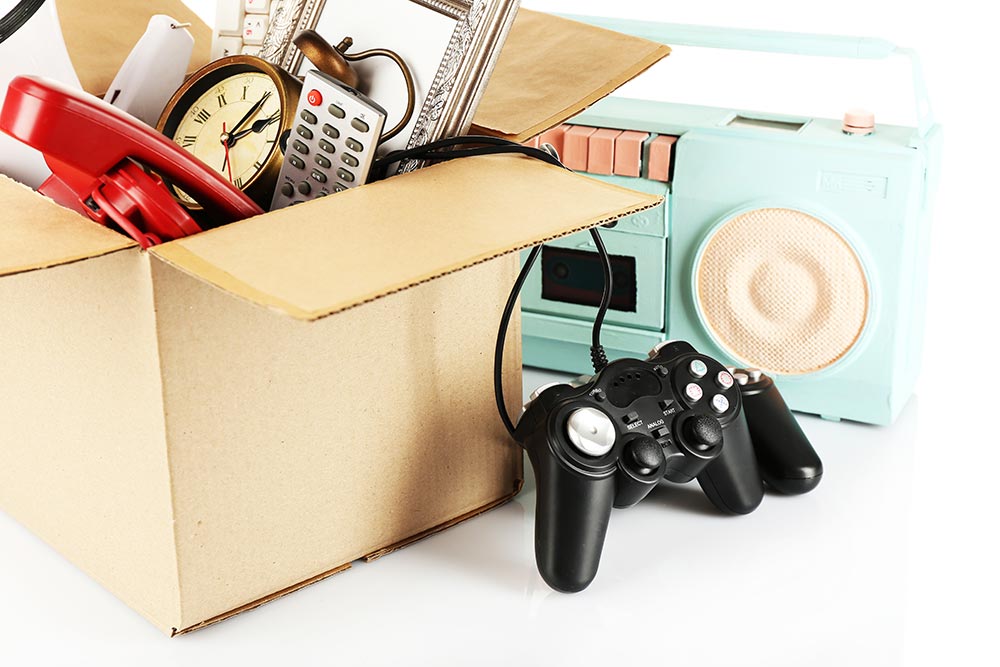 Donate or sell
For some singles, couples, and families, the decision to move may happen fast. If that's the case, you may not have enough time to sell vs. donate.
But if you're not in a rush, here are great ways to sell your household items and recoup moving costs, security deposits, or fund replacement furniture:
For last minute moves, sentimental items, family heirlooms, or for items that simply don't tell, be sure to:
There's no need to be stressed out on moving day when you've properly prepared to transition from your house to an apartment using this smart downsizing strategy. 

Want to learn more about why thousands of Redwood residents have chosen to downsize from their single family home to simplify their life with a spacious, single-story, maintenance-free apartment rental floor plan? Discover The Redwood Advantage here.