Create an emergency kit for your home or apartment
Most days as we go through our normal day-to-day routine, we're not anticipating a home emergency situation. But the unexpected can happen. And if and when it does, maintaining a comprehensive home emergency kit can save your life.
Band-aids and fresh water are just a couple of the many important items you should keep readily available in your home at all times. Here's our top 5 lists of things you should have in your home emergency kit: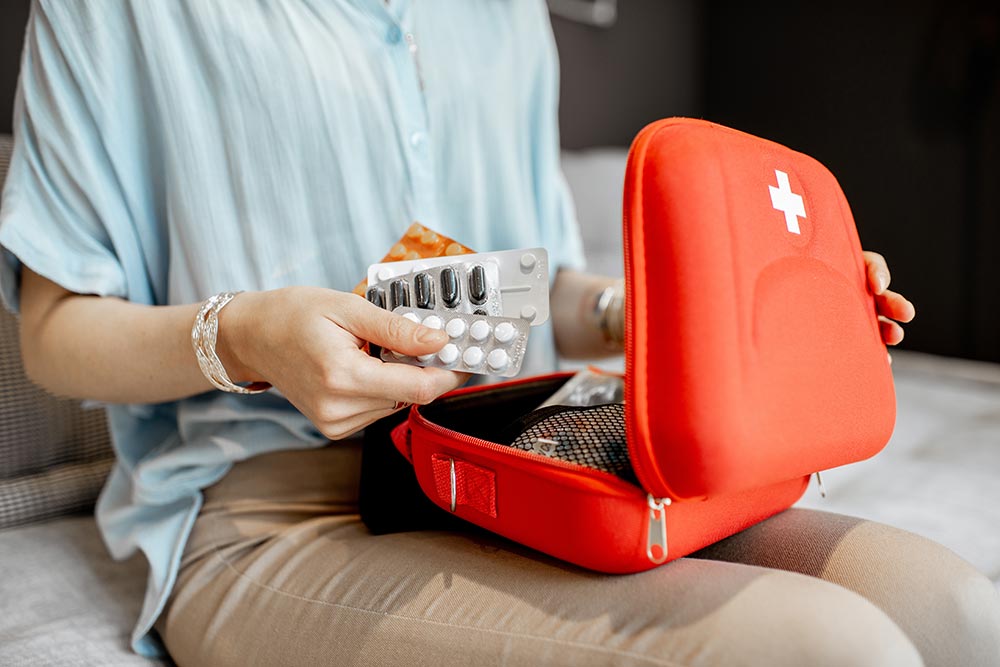 A comprehensive first aid kit.
Whether you purchase your first aid kit on Amazon or at your local pharmacy, there are a variety of options, sizes, and packs to choose from. In most cases, every first aid kit includes flexible adhesive bandages, antiseptic pads. Adhesive tape, scissors, eye patches, and gauze.
But that may not be enough.
Depending upon the size of your household, the age range of its members, and your combined types of hobbies, your first aid kit should also include:
Finger splints
N95 or other personal protection equipment masks
Medical tape
Burn antiseptic
Saline solution
Tweezers
Benadryl or other Antihistamine
Smelling salts
Ace bandage
Antibiotic ointment
Acetaminophen and ibuprofen
Instant cold pack
Alcohol wipes
Non-latex gloves
Calamine lotion
Thermometer
Masks
Eye protection goggles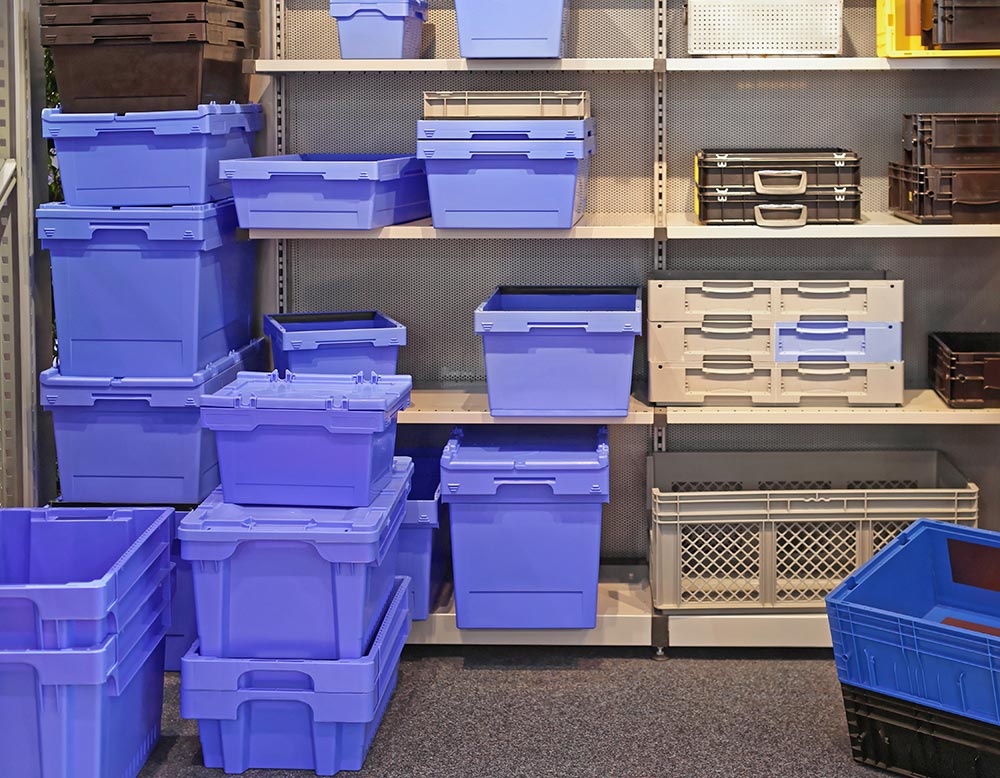 Travel bin
If you live in an area that experiences severe weather or other harsh forms of mother nature such as hurricanes, floods, snow storms, tornadoes, it's mission critical to build and maintain a waterproof emergency travel bin.
Getting started is as simple as visiting your local hardware or home improvement store such as Home Depot, Lowes, or Menards. Within the storage aisle, you'll find a variety of different sizes of waterproof hard plastic containers that will easily fit all of your emergency bin items. Things to be sure to include are:
A two-week supply of fresh bottled water for each member of your household
A two-week supply of non-perishable, canned or boxed food.
Two battery operated flashlights
Replacement batteries
Candles
Matches or Fire Stick
Pet food (if applicable)
Baby supplies (diapers, formula, etc. if applicable)
Battery powered CB or Dual band radio
2 heavy blankets
2 bath towels
Rain gear for all household members
Hand-held can opener
Waterproof eating utensils
Duct tape
Whistle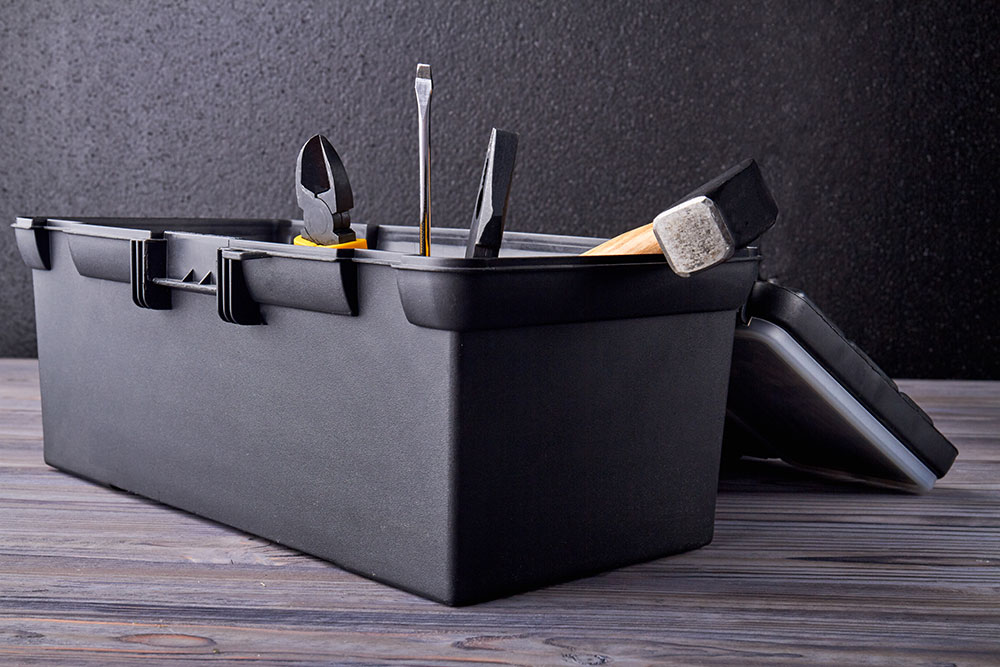 Tool kit
Many small apartment renters or condo owners who have a limited amount of storage space may forget the value of keeping a jam-packed tool bag handy. Even the smallest of emergencies such as a sticky front door jam late at night, household tools can be a lifesaver. Be sure to include:

5 gallon gas can
Spare house keys
Mechanic or work gloves
Screwdriver
Clawhammer
Adjustable wrench
Pair of vice grips
Duct tape
Extension cord
Pocketknife
Multimeter
Dozen or more plastic zip ties
Personal items
If there's an emergency where you are forced to leave your home, storing a backpack with the below items is a smart option vs. scrambling to collect personables and stuffing them in your pockets:
2 rolls of toilet paper
Fireproof bag for important documents (passports, car titles, marriage certificate, social security or green cards, etc.)
Spare cash
Spare set of daily dose prescription medications
Bottle of hand sanitizer
Bottle of liquid or bar soap
Roll of dry paper towels
Can of household cleaning wipes
Spare change of clothes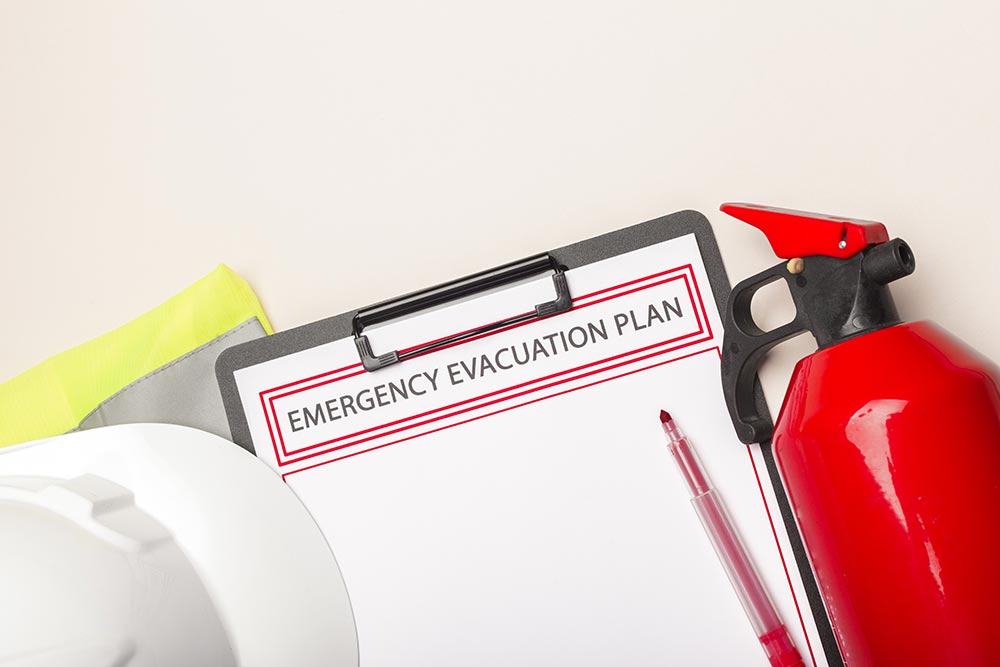 A travel or evacuation plan
When it's time to leave and evacuate, it's not the time to start planning your exit. There's no time to wait. Firemen, police officers, and survival experts all say that an easy-to-understand emergency home and travel exit strategy saves lives. Included in your travel kit should be:
A home diagram with emergency exit paths.
A local map with identified hospitals, gas stations, police stations, and fire stations.
Emergency family and/or friend's contact information.
Written directions to three destinations where you have access to additional resources.
No matter the size of your apartment rental home, it's important to maintain a sizable home emergency kit to keep you and your family well equipped until you can gain access to additional help and support.
At Redwood apartment rental home neighborhoods, we provide our residents with recommended property evacuation plans designed by multi-family housing disaster experts. And because Redwood homes all come with a personal, attached garage, residents can store important emergency kits closeby, ready for use at any time.
Learn more about our single story apartment rental properties and The Redwood Advantage here.