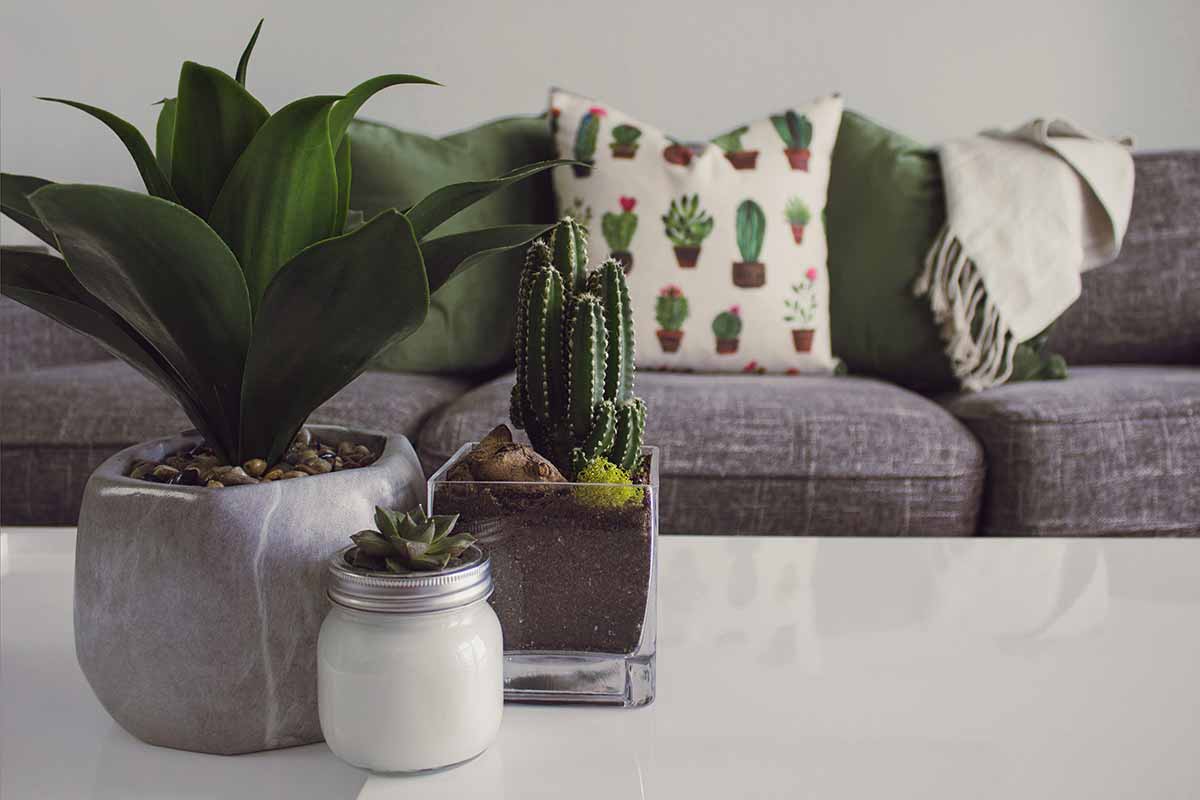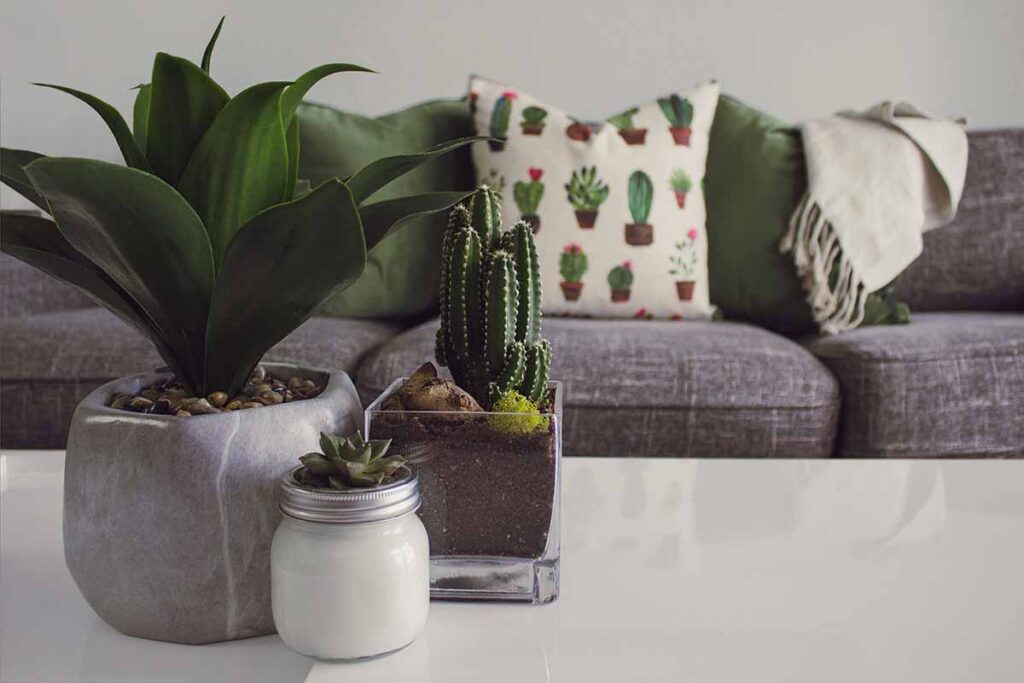 Are Houseplants A Form of Decor?
Home décor is more than just the furniture you sit on or the art you hang on your walls, art is considered anything in your home that raises the aesthetic value of your space. This includes houseplant décor.
Houseplants have a way of creating a living, breathing piece of nature inside your own home. Whether you're hanging them, placing them in giant planters on the floor, or lining shelves with them – houseplant décor make a huge difference to any room, and there are scores of modern design ideas for your houseplants.
At Redwood, one of our favorite accents to any space, inside or out, is houseplant décor. There are so many beautiful varieties to choose from, with and without blooms. You can even shop online for your next indoor house plant. Here are a few tips to bring the outside into your rental this year.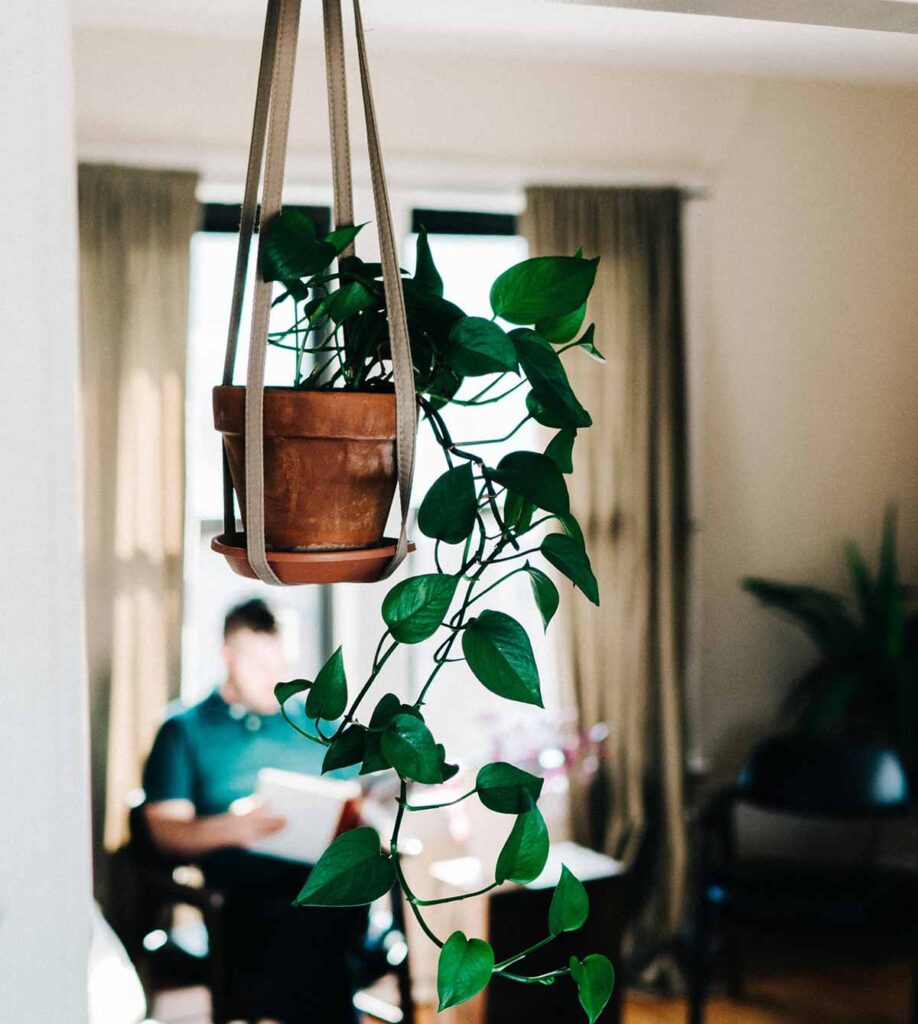 Hang Plants in the Kitchen and Dining Room
The kitchen and dining room always seem to have the best light, don't they? And if there's one thing plants thrive on, it's natural light. These are also two spaces that many homeowners and renters have trouble decorating. Both offer limited space, and the space they do have is almost always being used by something productive.
Hanging plants take up no counter space or floor space. Instead, you can arrange them on custom plant shelving, or directly in front of a window. Some of the best species for hanging plants include:
Begonias
Wisteria
Geraniums
Ivy
String of Pearls
Marble Pothos
Living Walls for Air Quality
Houseplant décor does more than jazz up a space with color and texture. They also improve the air quality in your home. Plants are a natural source of oxygen, which becomes especially useful during cold, flu, and allergy season. A living wall creates a great space to mass-produce this oxygen and fill your home with a breath of fresh air. In fact, there are plants designed to de-stress and purify the air.
Some great options for a living wall are:
Ferns
Crotons
Succulents
Golden Pothos
Devil's Ivy
Look how you can select plants that climb or have individual containers for each plant stacked vertically to create your living wall. Living walls can also be self-supporting so they don't interfere with apartment rental decor guidelines.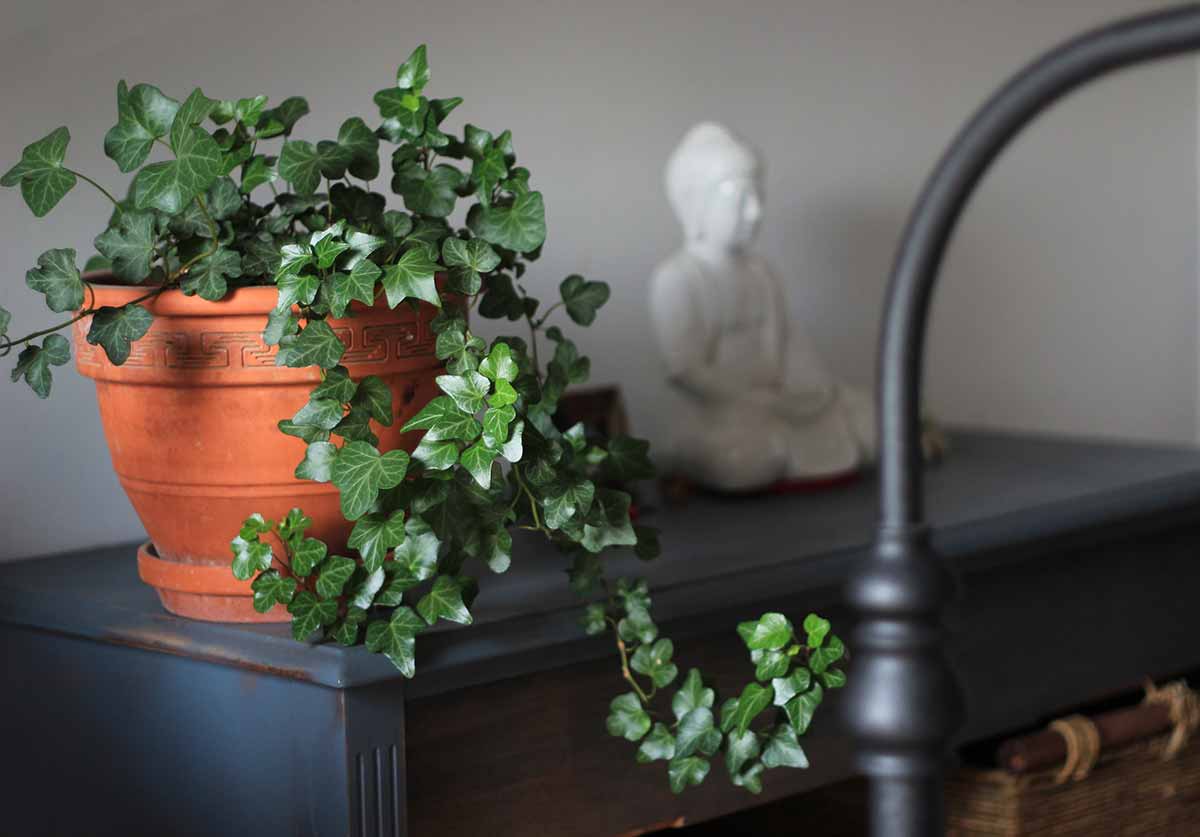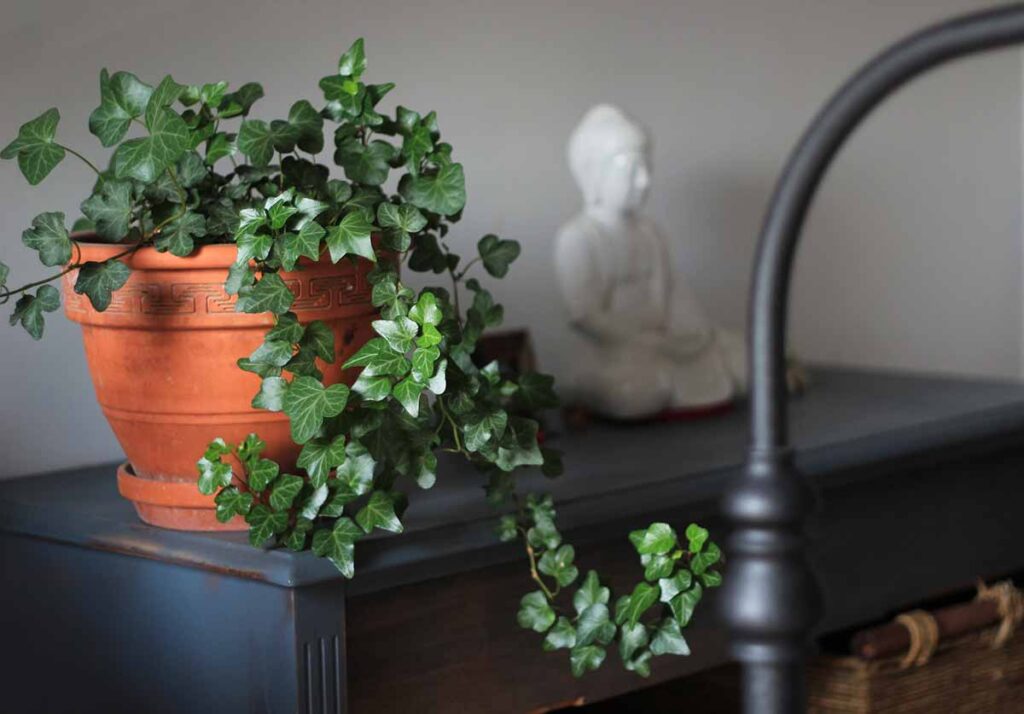 Centerpiece Plants
Plants are a great conversation piece, especially if you use a unique species as a centerpiece for your dining room or coffee table. You'll find your guests wondering what the plant is or commenting on how beautiful it is.
You can make a centerpiece using more than one plant or decorate a planter to show a single plant in its best light. Some options for centerpiece houseplant décor include:
Orchids
Easter Lilies
English Ivy
Succulents
Wheatgrass
The plant or flower you choose will depend on the occasion or décor in your dining space or living room. Some plants are even said to bring luck, love, and prosperity.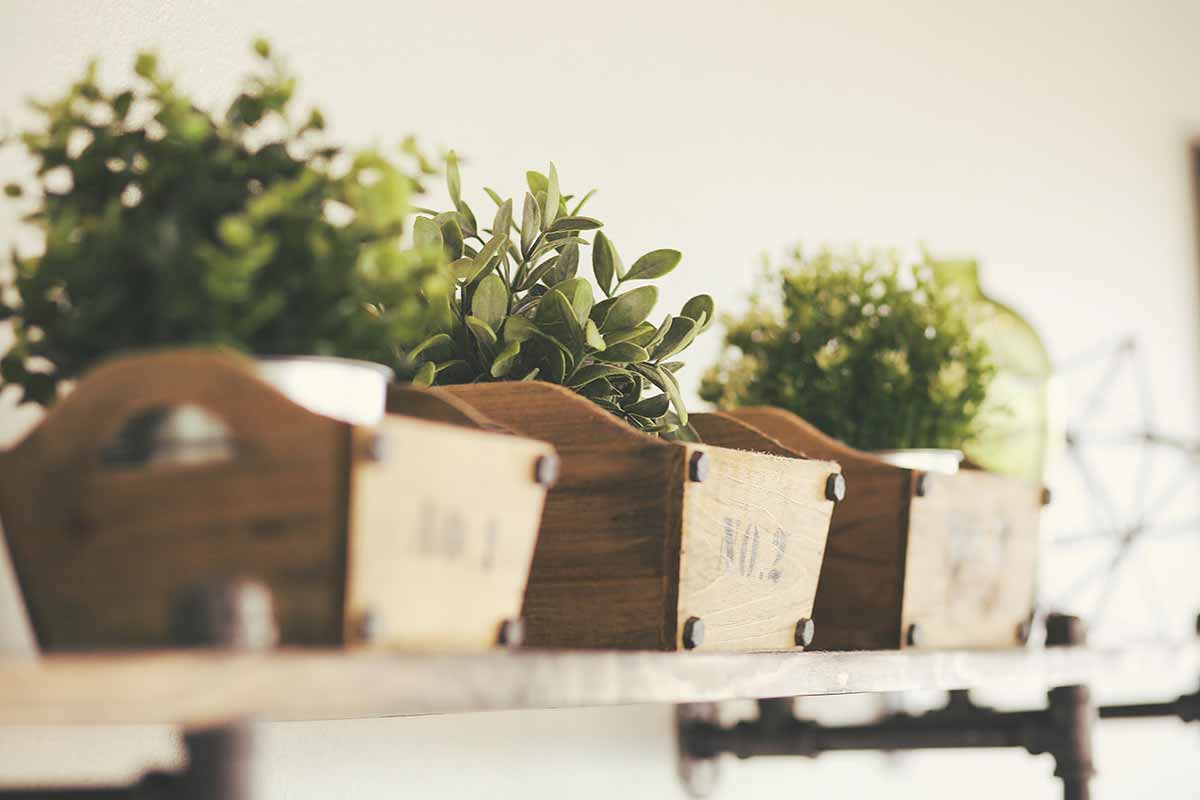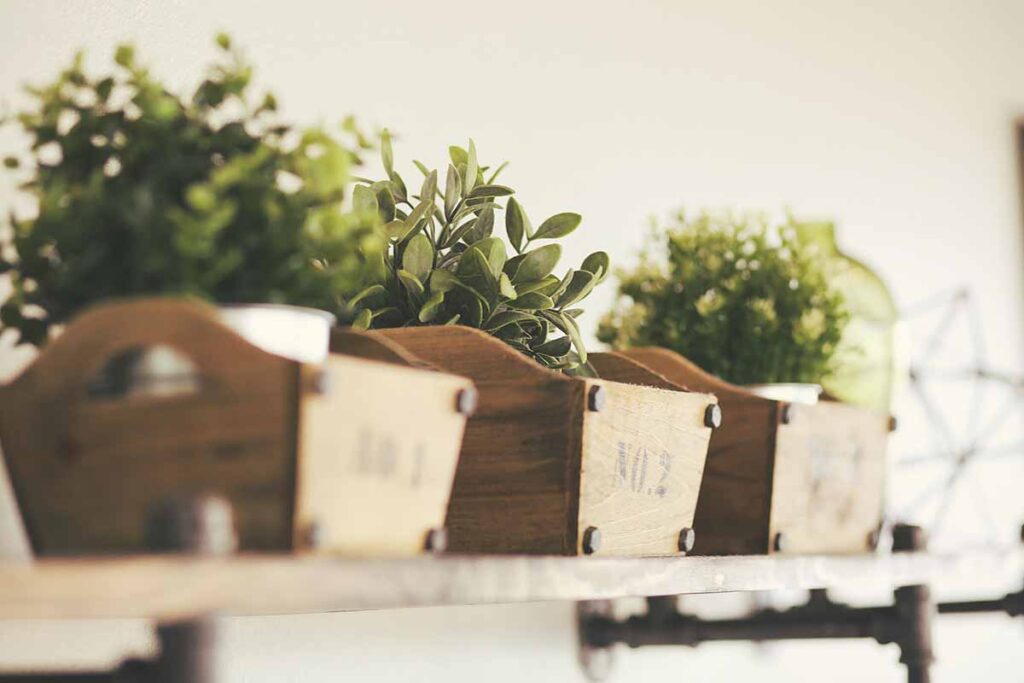 Dual Purpose Indoor Herb Gardens
As far as houseplant décor goes, nothing is as multipurpose as an indoor herb garden. They look great, smell great and taste great. Herb gardens bring all the color and texture into your kitchen without taking up too much space or requiring you to make any changes that could hurt your lease agreement.
Depending on what you like to cook, choose a garden that accentuates the flavors and smells you love best. If you're a meat and potatoes kind of person, then summer savory and rosemary might be the key to a successful meal. If you're a lover of Mediterranean food, try planting bay leaf, fennel, basil, and tarragon.
Create a Living Wall of Color and Texture
Living walls are amazing to look at. When done well, a vertical garden creates the illusion that you're looking at a naturally occurring piece of nature. Living walls produce plenty of natural oxygen and freshen up any room in need of a burst of color.
You can choose from a myriad of plants for your living wall, making a wall of only one or two species, or going for something different in each plot. Creeping plants make an excellent addition to a living wall because they continue their climb up and over the wall, sometimes reaching for the ceiling, giving the wall the appearance that it's alive. For a living wall, you can be proud of, try plants such as:
Lobelia
Petunia
Fuchsia
Campanula
Ivy
Lipstick Plant
Crotons
Bird Nest Fern
Whatever plants you select, be sure they all require the same level of sunlight, and that they are in a place where they receive it.
Dwarf Fruit Trees on Your Patio
Bring some of that houseplant décor outside with dwarf fruit trees. Small versions of your favorites like lemons, cherries, and even apples may not produce year-round and will need to come inside during cold months, but they are beautiful to look at.
One of the downsides of apartment living is space. Most apartment homes provide limited dirt space for gardening. Luckily, you can use your deck or patio to fill this need with dwarf fruit trees, small flower boxes, and more outdoor herb gardens.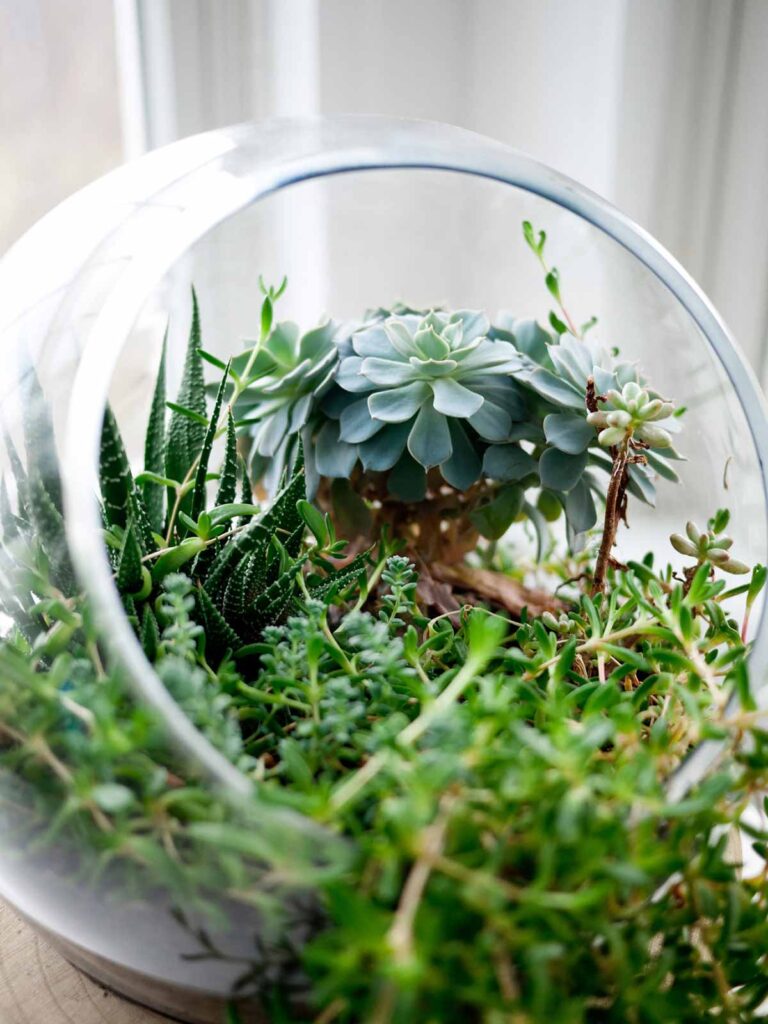 Make Your own Terrariums
A great trend in houseplant décor is terrarium making. They're simple to build and so lovely to see. This style of house plant makes great housewarming gifts. Terrariums are small glass containers filled with earth and small plants. They look like little orbs of life and are usually planted with self-sufficient low maintenance plants like cacti.
Create a Beach Vibe Inside
There's no place like the beach, but bringing the beach inside gets messy. Fortunately, you can create your own tropical paradise at home by incorporating plenty of big planters filled with ferns and mini palm trees.
Choose a room for your beach décor and use driftwood and shells as accents along with your tropical plants. You can also decorate your plant pots to reflect the beach by painting them or gluing sand and shells on the outsides.
Contact Redwood Apartment Rental Homes for More Information
If you're thinking about renting a space and looking for one which will allow you to explore your creativity, search for your next Redwood neighborhood. With plenty of space to set your favorite decor house plants, tour Redwood's apartment rental neighborhoods here.