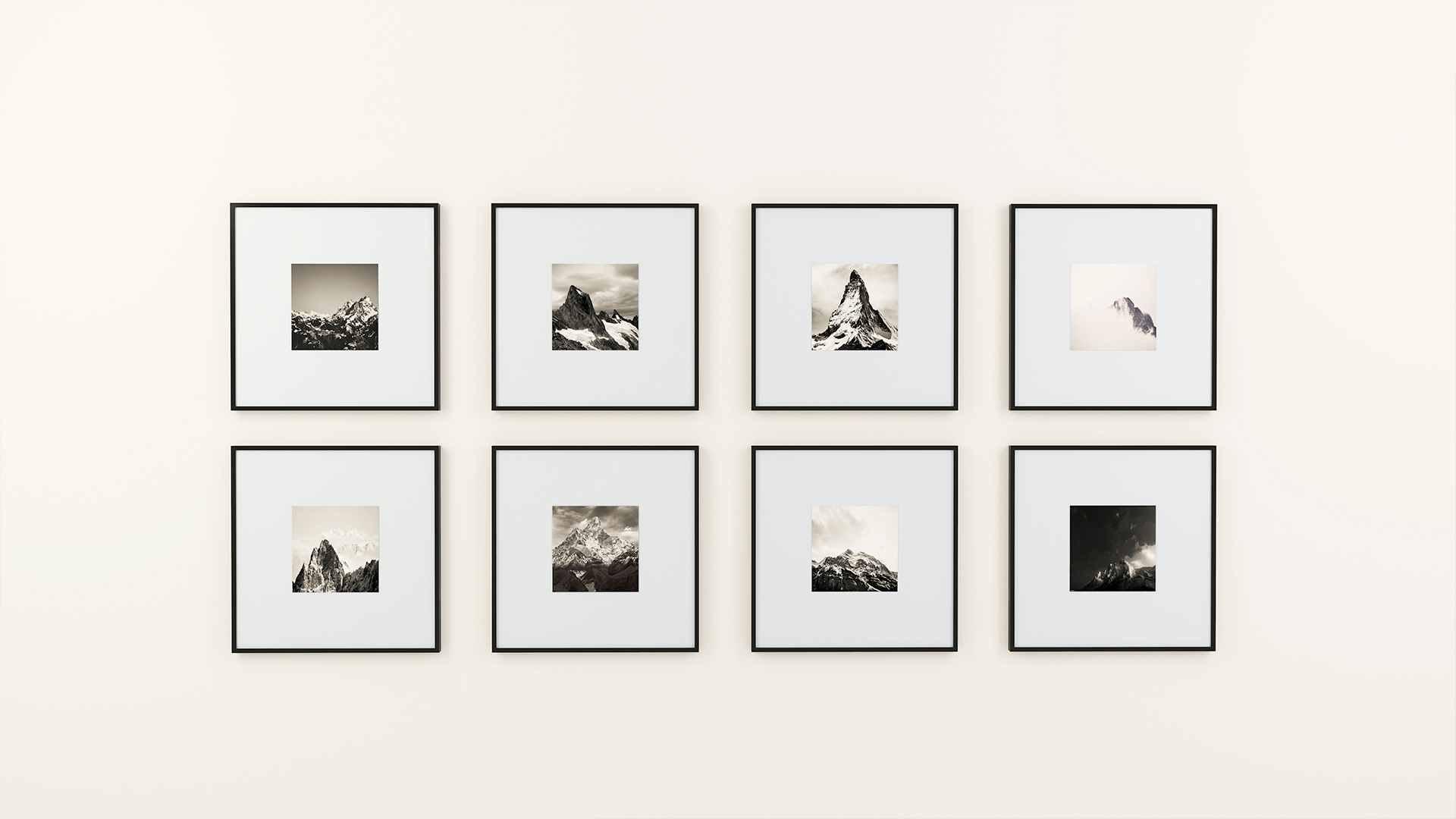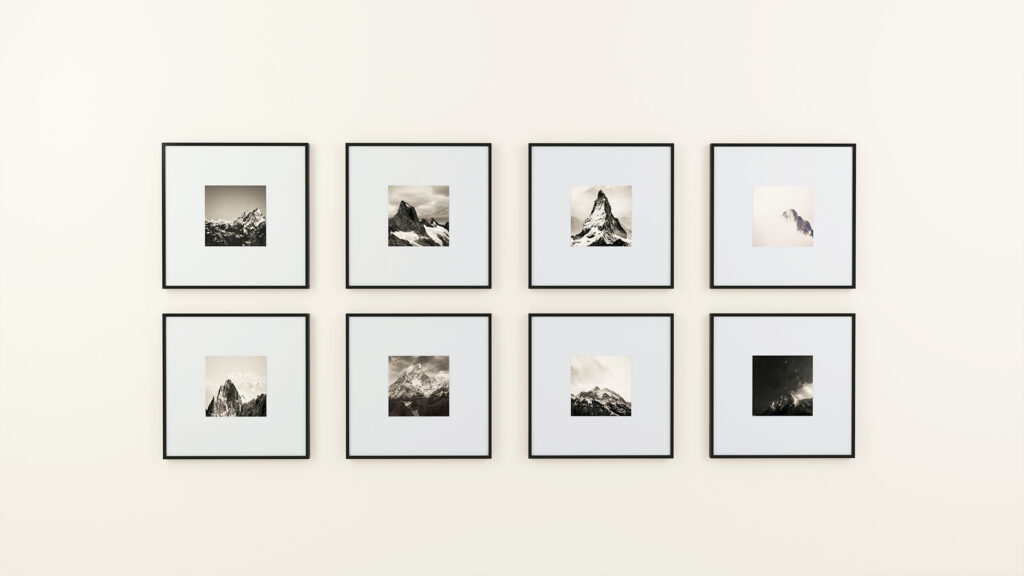 Personalizing Your Rental Home Without Losing Your Security Deposit
Renting opens the door to wonderful perks, such as shared amenities, on-site concierge services, and more. It also comes with a few cons, like not being able to decorate or remodel without losing your security deposit.
If you find yourself wondering, "how can I personalize my apartment without losing my deposit?" We can help.
Here are a few top decorating tips from the rental experts at Redwood. Truth: You CAN make your space your own without making any changes that might void your lease. Here's how.
Murphy, Day, and Sofa Sleeper Combinations
If you don't already know, a murphy bed is a hideaway bed that folds up flat next to a wall. While you can't modify the walls in your apartment, there are many modern murphy bed options that allow you to simply fold the bed up into itself. When the bed goes up it presents a myriad of décor options beneath. Some choose murphy beds with built-in bookshelves, desks, or seating, while others offer blank, flat surfaces that can be painted or hung with artwork, all without marring the walls behind it. If you have a spare bedroom, a murphy bed allows you to have more flexibility with your space. You can turn the room into a home office or workout space, and easily pull the murphy bed down whenever you have guests.
Daybeds and sleeper sofas or sectionals are a great way to add some flair and guest space to your apartment home. There are modern, traditional, and rustic frame and headboard options that can really make a style statement! Check out this daybed chaise lounge as an example. Daybeds come with additional storage drawers and sectionals come in a variety of fabrics and colors.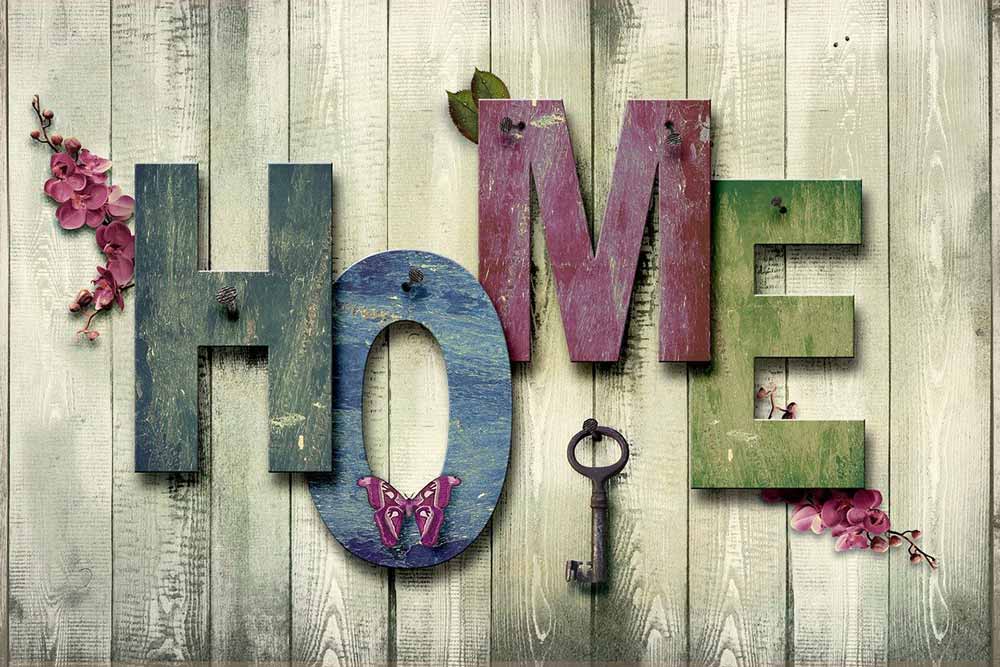 Paint Safe Stick-On Decals
Removable wall, mirror, and backsplash decals have become a trend over the past decade for home décor. You've probably seen them hanging in Bed and Breakfasts, Airbnb cottages, spas, and even retail shopping stores. Commonly, you'll see simple sayings, like "Live, Laugh, Love" across a wall or you'll catch a glimpse of butterflies above a door frame somewhere. Decals are available now almost everywhere including retailers like Amazon, Target, Home Depot, and your favorite craft store. There are also decal options for kitchen and bathroom backsplashes and an entire wall. All designed to provide a whole new look without scuffing the paint or material underneath.
Unlike wallpaper that is glued over the paint and tears it up when you remove the paper, decals are often reusable and have a gentle adhesive quality with no real glue involved. To use them properly, your wall needs to be cleaned and dry.
You can find a myriad of decal choices at home hardware and décor shops. From faux brick walls to floral "wall-paper" patterns, to solid color. Whatever makes you happy at home, you can find in a safe-for-paint stick-on decal.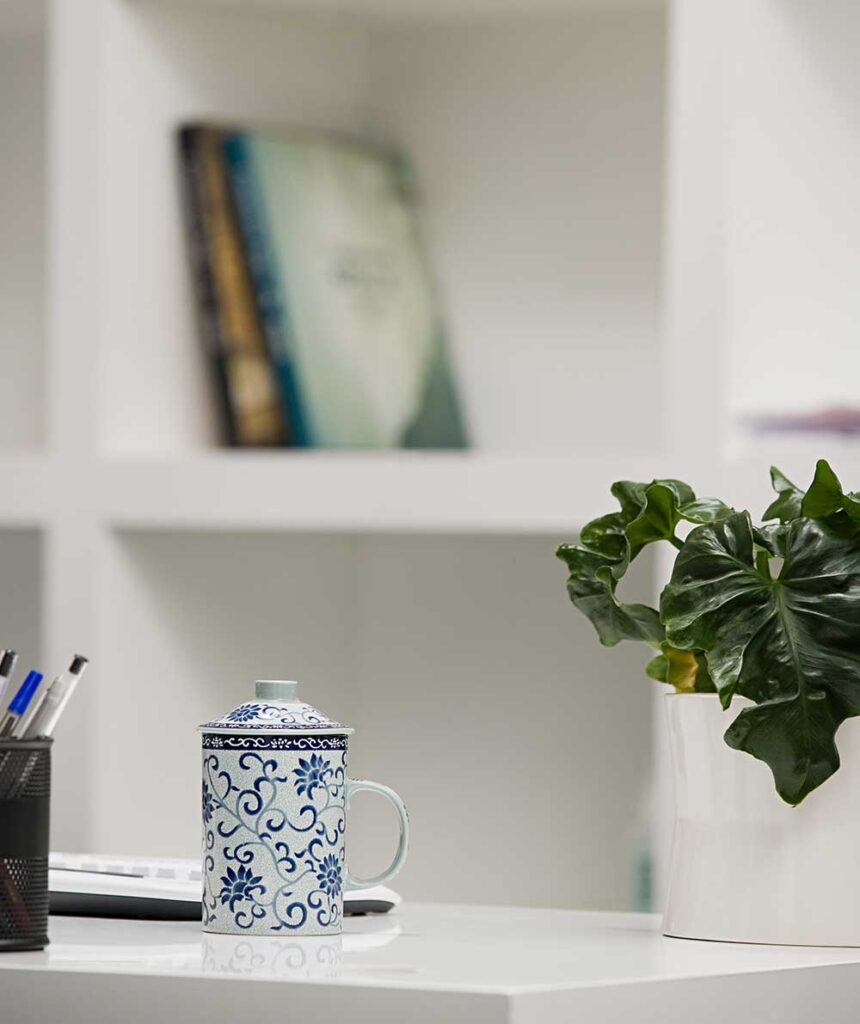 Souvenirs, Keepsakes, and Photographs
If you're thinking, "I want to personalize my apartment without losing my deposit" but aren't sure how knick-knacks are a great way to start. Souvenirs, framed photos, ornaments, and keepsakes can be placed on side tables, bookshelves, and television stands to bring color and character to your home without changing anything integral to the apartment.
Now, you can even find stick-on photo hangers for your walls, which don't ruin the paint. Simply pull down on the tab to release the stick-on from the wall and the photo comes away easily. Create an entire wall of photographs and art prints, line your shelves with family knick-knacks and keepsakes, and put a little piece of yourself in your apartment home.
Add a Closet Organizer
One of the places renters often find themselves stuck without the option of making changes is storage space. From bedroom closets to linen cupboards and even crawl spaces, there are so few options aside from hanging or stacking. A great solution to this is temporary closet organizers. Temporary closet organizers don't attach to the walls or framing area of any pantry or closet. They build up like shelves from the floor or hang from the clothing hanger above.
Closet organizers come in all shapes and sizes, providing plenty of options for shelving, hanging, and even accessory drawers. What's really cool about organizers is they can dramatically improve the speed of your daily routine. You can find closet organizers at most home décor, organization, or department stores.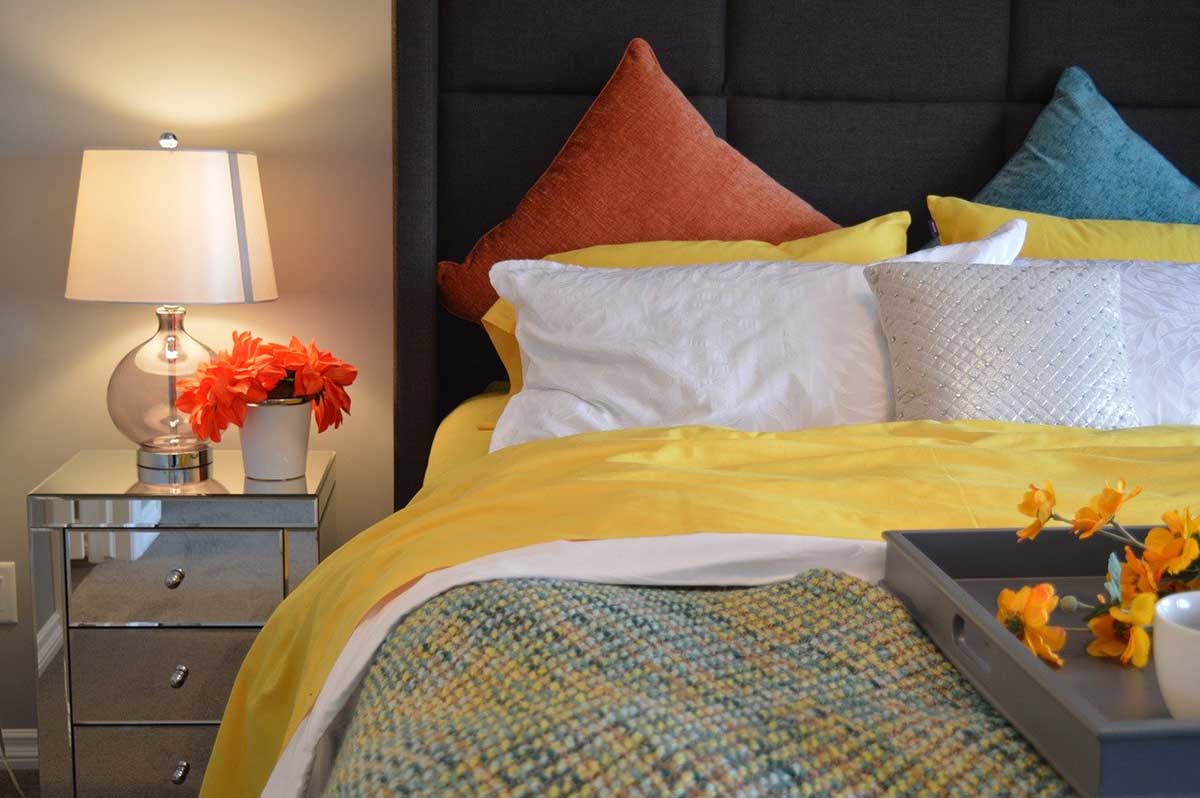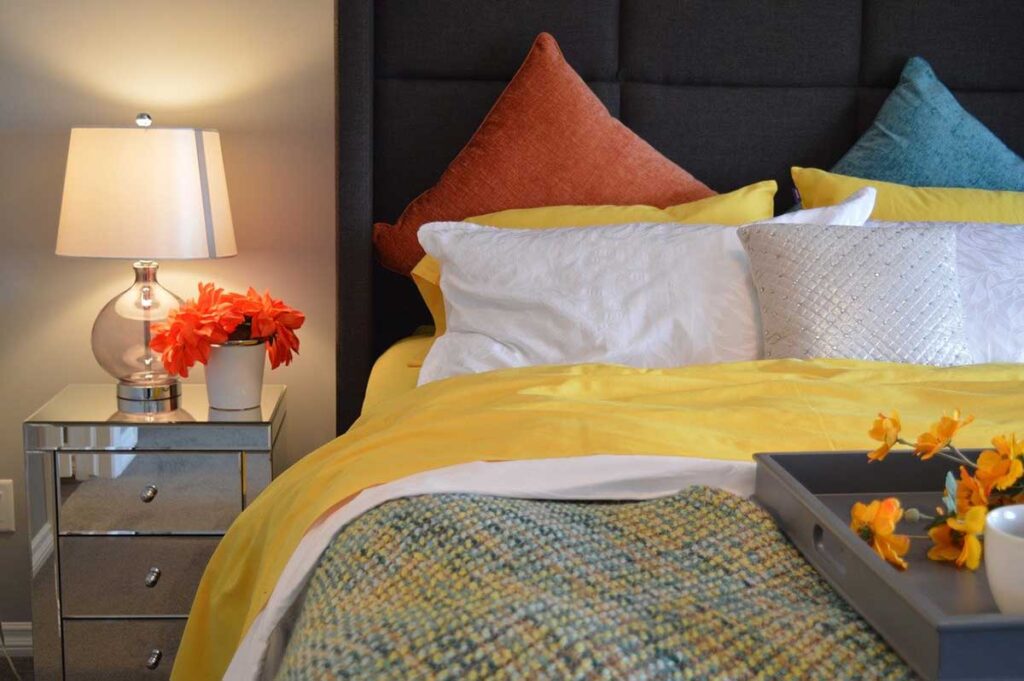 Select Fun Pieces of Furniture with Character
Just because you can't change the walls in your apartment doesn't mean you can't bring some color into your life. Choosing comfortable, fun, and colorful furniture adds a pop of color to your unit without the need for paint or paper. If there's a specific color you want to achieve, grab some paint chips and bring them with you when you do your accessory and furniture shopping. Select the items that best fit your favorite color spectrum.
Colorful accents like cushions, throws, rugs, and drapes, help round out the furniture choices, matching and complimenting your color choices to create an artistic expression of home décor. Remember, the décor in your home is about more than just color and style, there's also texture and comfort to consider. Selecting pieces that aren't just beautiful but functional will make your apartment a place you never want to leave.
Cool Things has a really cool collection of eclectic furniture ideas if you need some inspiration.
Bring the Outside Inside
Finally, a huge trend in apartments and condos is indoor plants. If you're the kind of person wondering if you can personalize my apartment without losing my deposit, you absolutely can by adding a few potted plants. Hanging plants, large floor-based plants, creeping plants on bookshelves. The greener the better.
Research has shown that bringing nature into your home creates a happier place. It also helps you enjoy your apartment more by improving air quality with natural oxygen production.
One of the great things about indoor plants is the color supply you're granted. You can match the greens and yellows of stems and leaves to your furniture or choose artwork that brings out the bright hues of the blooms your plants give off. For example, orchids or Christmas cacti give some incredibly vibrant blooms that can turn a plain room into a bright exotic space.
Contact Redwood Living Today
For more tips on making your rental a home, here are 10 Easy Decorating Hacks for Renters. If you're looking for a rental space yourself, Redwood Living can help. Our team of experienced rental professionals know more than just how to decorate a space without voiding your lease. We also know where the best communities are, which of our buildings can provide you with the amenities and space you need, and much more. Our staff is always happy to hear from new and returning clients and will do our best to help you create a home you can be proud of. Simplify your life with Redwood. Search our neighborhoods and take a virtual tour here.