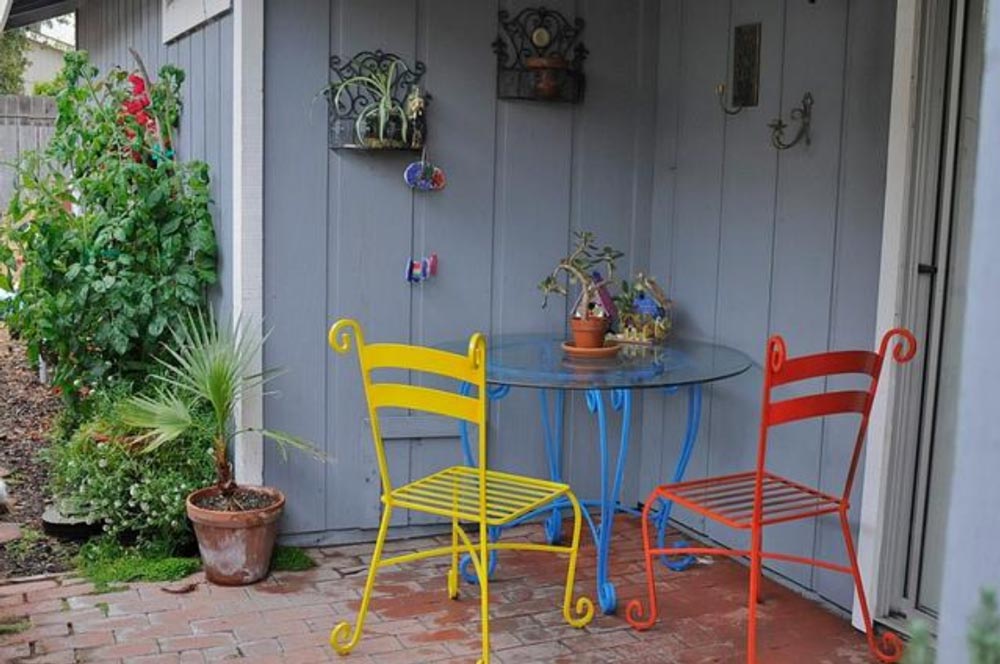 Simple Ways to Maximize Apartment Patio Space
Getting the best out of your rental means you have to maximize your apartment patio space. For sure apartment rentals have benefits and snags. You get the benefits of being at the center of things, from culture, food, and great job opportunities. The drawback is the lack of space, making it difficult for apartment renters to enjoy outdoor living with little exposure to large backyards and private green spaces.
But there's a really good solution to enjoying your small space –
Simple ways to maximize apartment patio space
Create your patio oasis
When you can sit outside, soak up the sun and breathe in some fresh air on warmer nights, you're taking in a little nature.  Your small patio can be spruced up to look like an oasis with the right furniture, a few throw pillows, potted plants, and a lot of imagination.
De-clutter your apartment patio
First, to maximize apartment patio space, you must clear the clutter and get rid of the junk you've stored there. Clearing the space from clutter is already a start in "more space". If you have wooden or plastic crates set them aside as they might still be useful for sitting or as an improvised table. Got an animal print rug? Create a safari-themed sitting area by arranging the wooden or plastic crates on the side of your small patio, then cover the crates with the rug, add a few colorful throw pillows like bright red, orange, blue, green, or yellow. Add a few potted plants for a lush green effect and a low coffee or side table.
Go for a minimalist look to keep within weight limits
If you are into minimalism, keep it straight and simple with one or two lounging chairs, a table, a weather-resistant rug to define the space, and a few easy to care for plants strategically placed on the side. You can use a glass top metal side table to place your morning or evening drinks and store patio related knick-knacks. This minimalist look is perfect to maximize an apartment patio with a weight limit. Ask your landlord or apartment supervisor for the weight limit so you can adjust the items you can put on your patio.
Build an elevated plant rack for green effect and additional privacy
Create the patio oasis you've envisioned by putting an elevated rack along the balcony ledge. This maximizes apartment patio space to clear the floor from potted plants. Add a weatherproof wooden bench, a thick shawl or lightweight blanket as well as square padding for sitting. A bench can be used both for sitting or to lay down with a book on a lazy Sunday afternoon. The plants add beautiful greenery and also give you privacy too, as the rack runs along the ledge.
An outdoor rug, all-weather table, and durable outdoor chairs
A really small terrace should not dampen your mood to take yourself out to the sunshine. Bring out a small rug that would be enough to define the space. Add a comfortable chair with or without an armrest. Place a small side table to put your book, coffee, and hold a small potted plant.
Maximize apartment patio space with these simple ways – clear up the area, use whatever useful things you have, build a plant rack to optimize floor area as well as for added privacy, and don't let a small are dampen your mood to open your apartment terrace. Use your imagination and enjoy your newly created oasis.