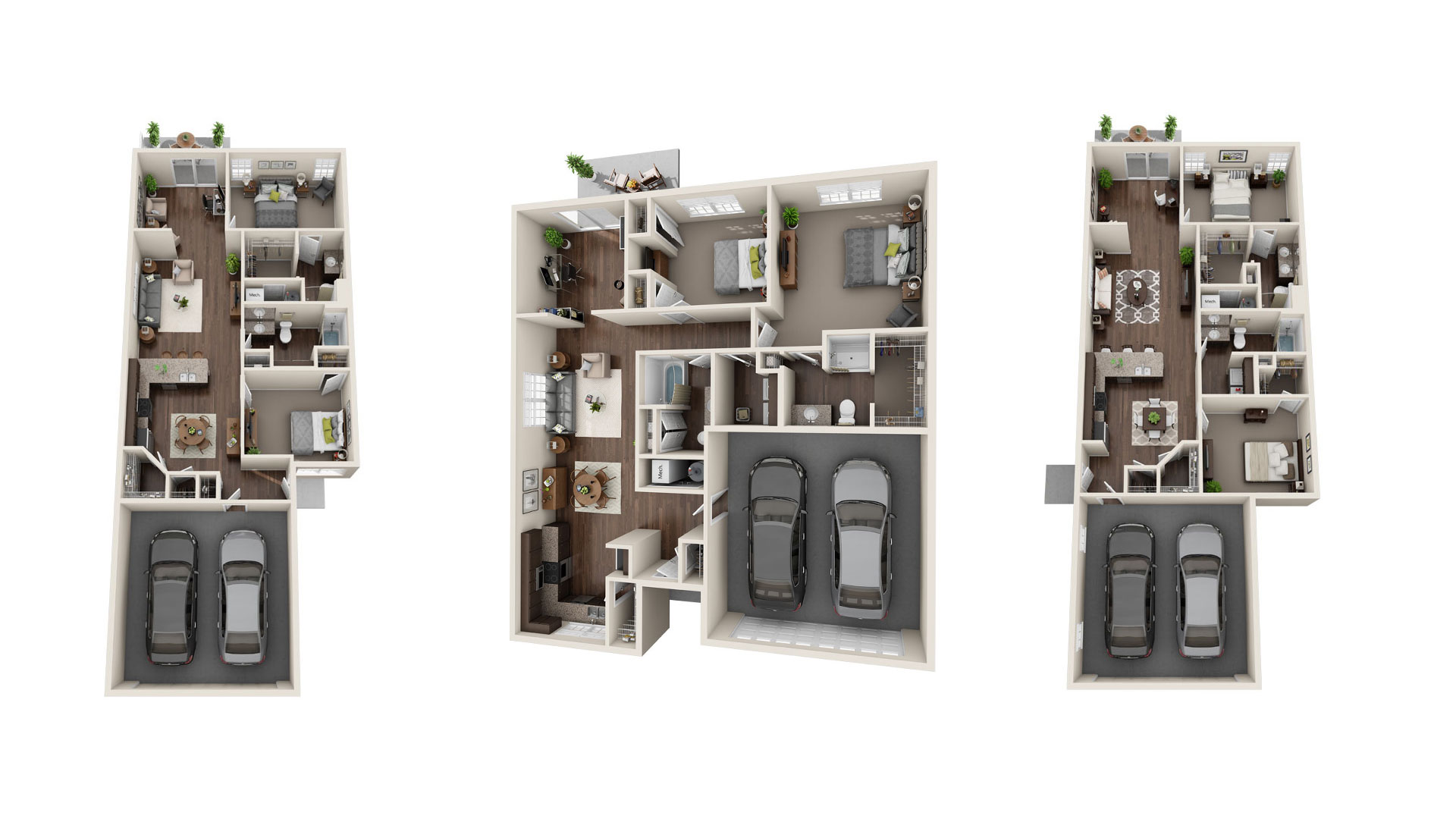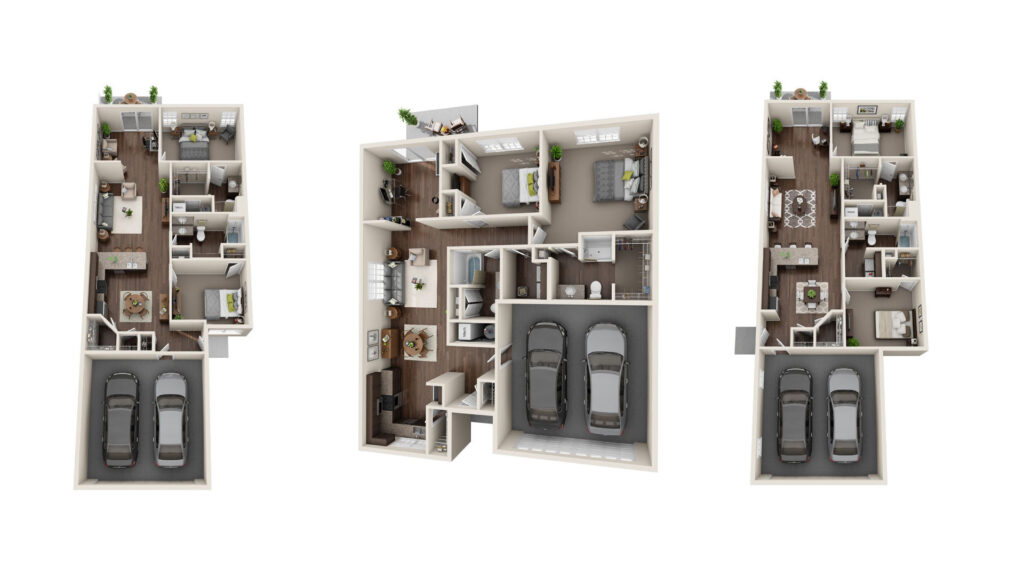 How to Choose the Right Apartment Rental Floor Plan
Choosing the right apartment rental floor plan is a huge part of the overall home search process. Outside of the other important factors such as location, budget/price, amenities, and housing type, the right floor plan can make all the difference in your day-to-day living experience.
That's why at Redwood apartment rental neighborhoods, we offer our residents a variety of different floor plan options. So if you're on the hunt for the perfect space located in your next hometown, here are some smart tips on how to choose the right apartment rental home floor plan.
Number of Bedrooms and Bathrooms
For most seasoned apartment rental residents, this may seem like an easy part of the decision process. But for people who may be downsizing from a larger single family home, relocating a family because of a job change, or are moving in with a significant other, the number of bedrooms and bathrooms may not have a simple answer.
Depending on the available floor plans in your preferred apartment community, you may be looking for:
Dual suites, (aka each bedroom has their own en-suite bathroom).
An extra bedroom for a home office, guest room, or home gym
Dual vanities in the main bedroom.
A shower and bathtub in all bathrooms
Designated closet space for towels, sheets, and other linens.
Adequate bedroom closet space or even dual closets in the main bedroom.
A sizable master bedroom to fit your California King bedroom set.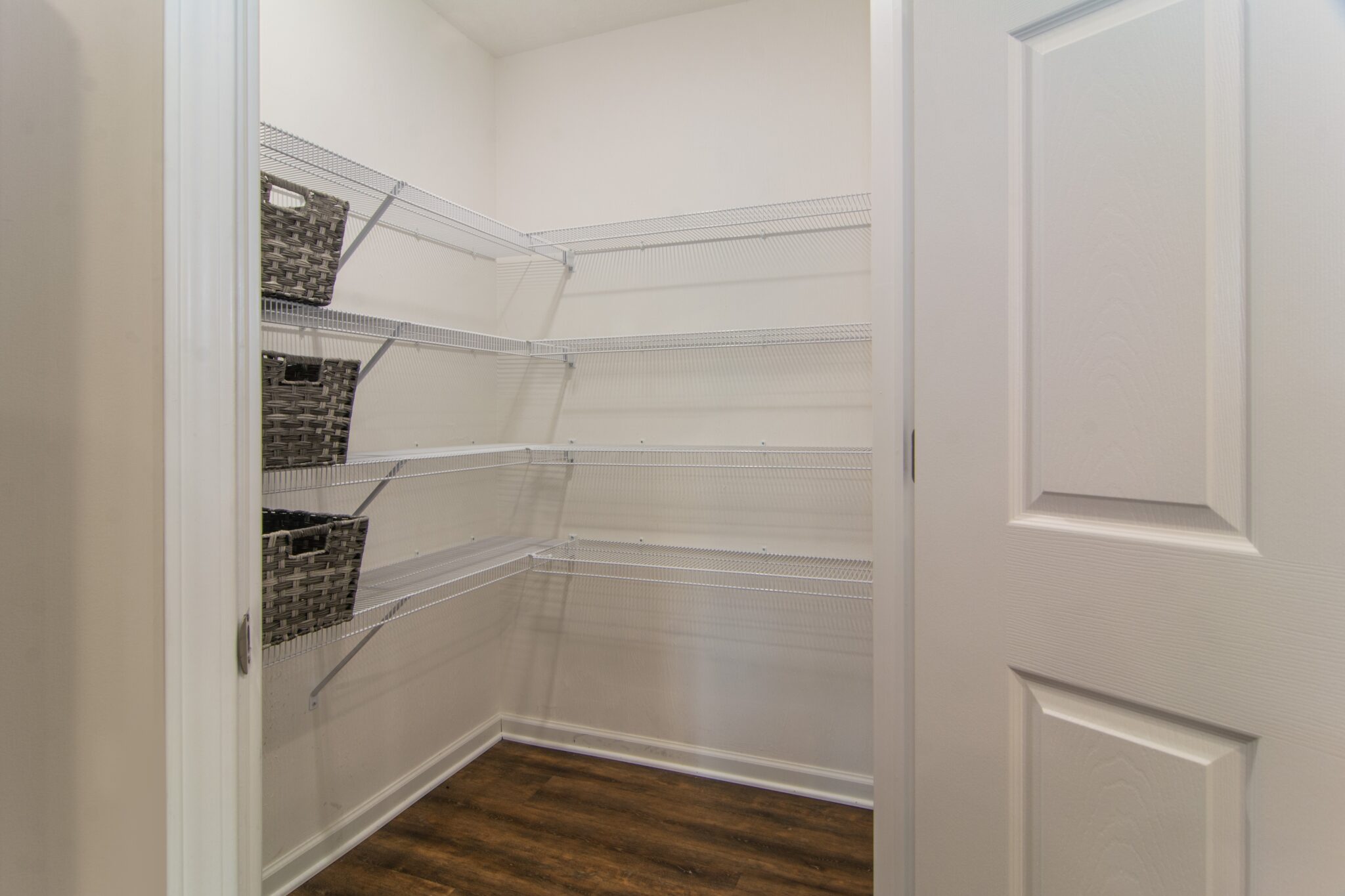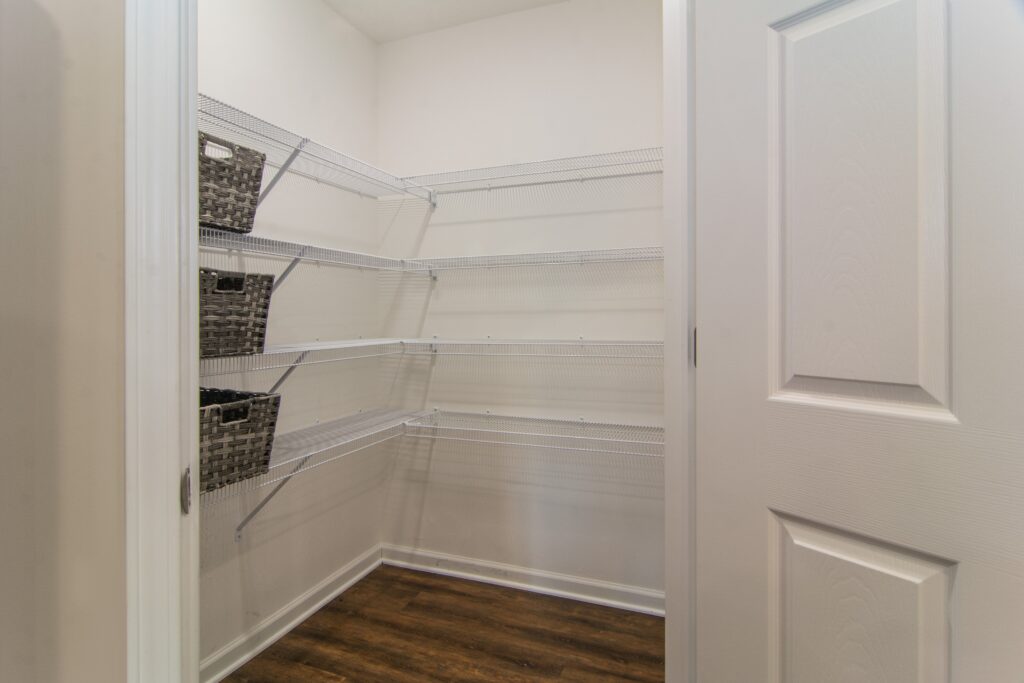 Floor plan storage space
The fact of the matter is, that throughout our life, most of us accumulate "stuff". So unless you want to pay for an external storage unit, finding the right apartment rental floor plan that includes ample storage space both inside and outside the home, may be pretty important to you.
As an example if you or your loved ones love:
Outdoor sports and adventures: You may have equipment such as skis, bicycles, kayaks, skateboards, or roller skates.
Gardening: You may have clay pots, a trowel, hand rake, gloves, butterfly stakes, and soil.
Cooking and entertaining: You may have an overabundance of baking sheets, casserole dishes, cake decorating tools, paper goods, and serving plates.
Scrapbooking or crafts: You may have dedicated storage bins for photo albums, stencils, art supplies, cutting tools, quilting fabric, or needles and yarns.
These items, in addition to your everyday cooking, cleaning, clothing, food, paper goods, and bathroom items and accessories, with the wrong apartment floor plan, you may run out of space pretty quickly. Be sure to take a closer look at each floor plan's storage areas, especially if there's attached garage space, as part of your overall decision.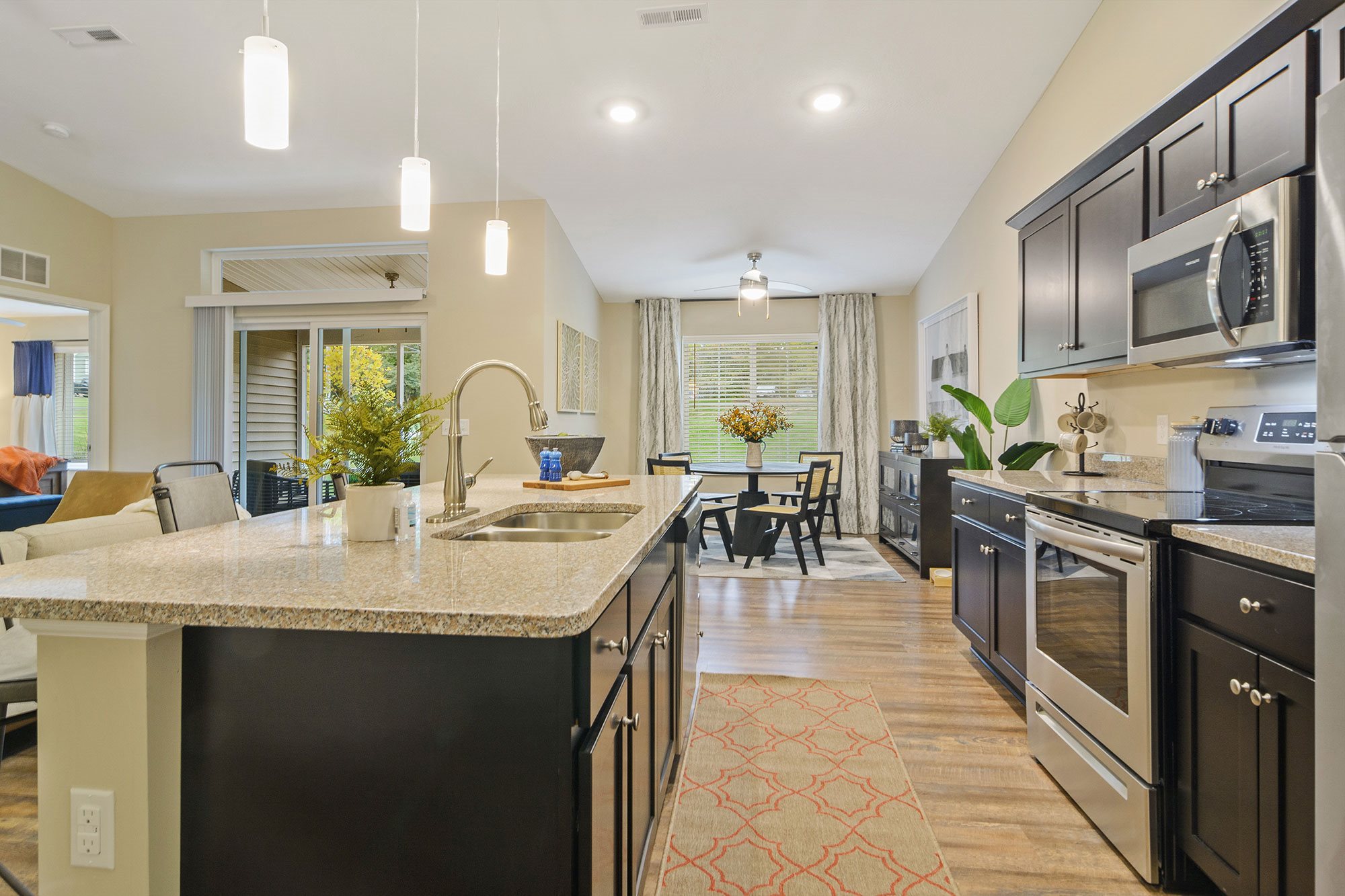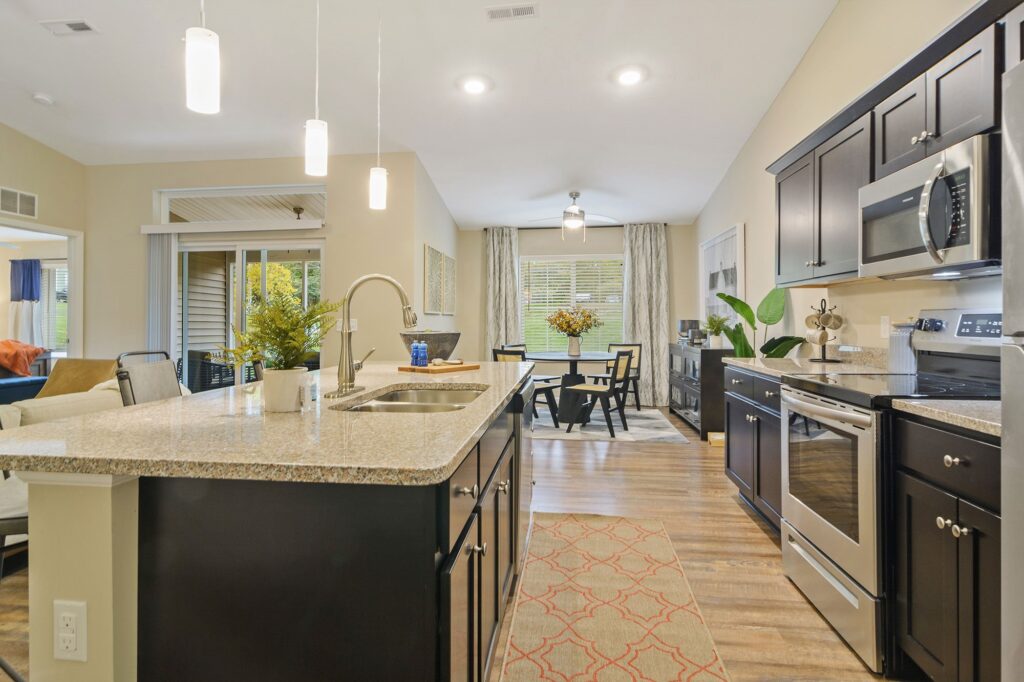 Kitchen layout and dining area set up
While most apartment rental kitchens aren't oversized, your lifestyle and current furniture may have an enormous impact on which floor plan you choose for your next apartment rental home. Today there are lots of options when it comes to meal preparation, storage, and dining:
If your household prefers:
To gather together for meals each night, then a designated dining area may be the right choice.
More square footage and space in other common areas of the apartment, then a small galley or box kitchen may be the right choice.
To keep the chef company while meals are being prepared, then a kitchen eat-in peninsula or bar may be the right choice.
Living room dimensions
There's nothing worse than moving into your brand new apartment rental home and your living room furniture simply doesn't fit. So be sure, as part of your search process, to take detailed measurements of your living room furniture including:
Lamps
End tables
Sofa or sectional
Love seats
Coffee table
Recliners
Ottomans
You can even use free home design software Planner5D to help plan your space with exact dimensions so you know everything you have will find its rightful place.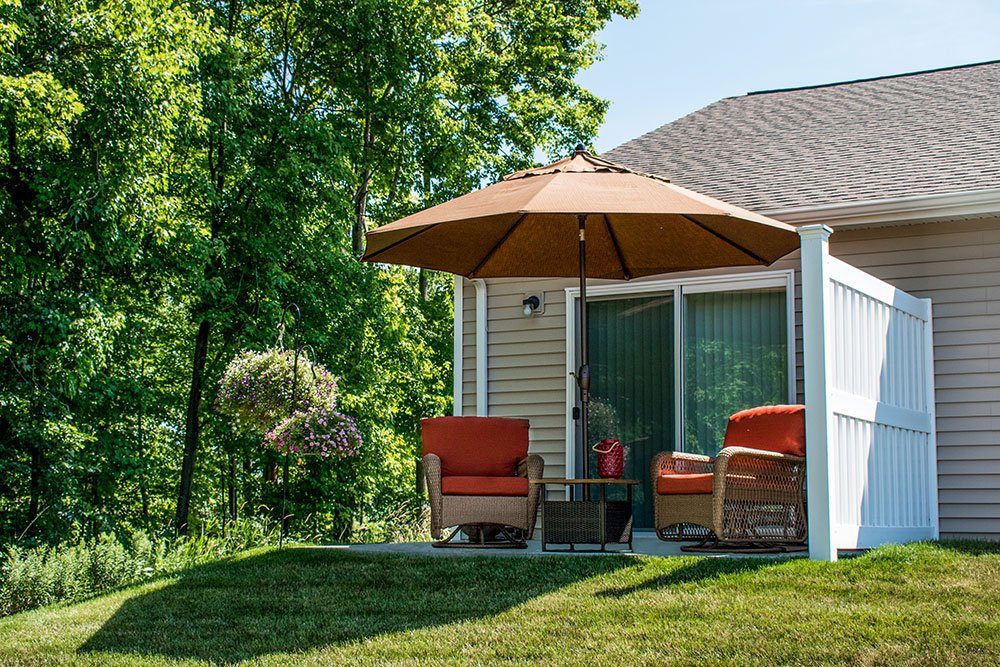 Outdoor balcony or patio space
In northern states across the USA during winter months, outdoor space isn't always on our mind as top priority. But for apartment home seekers who have dogs or like to relax outdoors during warm summer months or in cool fall temperatures, having personal patio space is important. If you'd like to seat up to four people comfortably at either a round, rectangular, or square table, be sure to review both the indoor and outdoor floor plan drawings. You may even have room for a small, modular raised garden box, charcoal grill, or umbrella for shade.
Lighting, Closets, and Windows
There are so many great apartment rental options today that include multi-unit high rises, multi-story townhomes, and single-story duplexes so there are dozens of floor plans to choose from. There is one thing they all have in common. No matter the square footage and layout, the majority of apartment renters prefer to live in bright, spacious homes. What may not be immediately obvious from a floor plan drawing is the ceiling height in each room and the closet and window dimensions. Remember, you could be looking at a three-bedroom apartment home with over 1600 square feet, but if the ceilings are under 8 feet tall throughout the entire space with minimal windows, the property may feel a lot smaller and darker. It's very important to take notice of lighting, closets, and windows when choosing the right apartment rental floor plan.
As an example, if you prefer:
Natural vs. lamp lighting, jot down the number of windows and their placement throughout the apartment rental home.
Walk-in vs. reach-in closets, document which bedrooms have each closet type.
Designed kitchen food and utility pantry space, write down which specific floor plans have this amenity and if they are available within your move-in timeframe.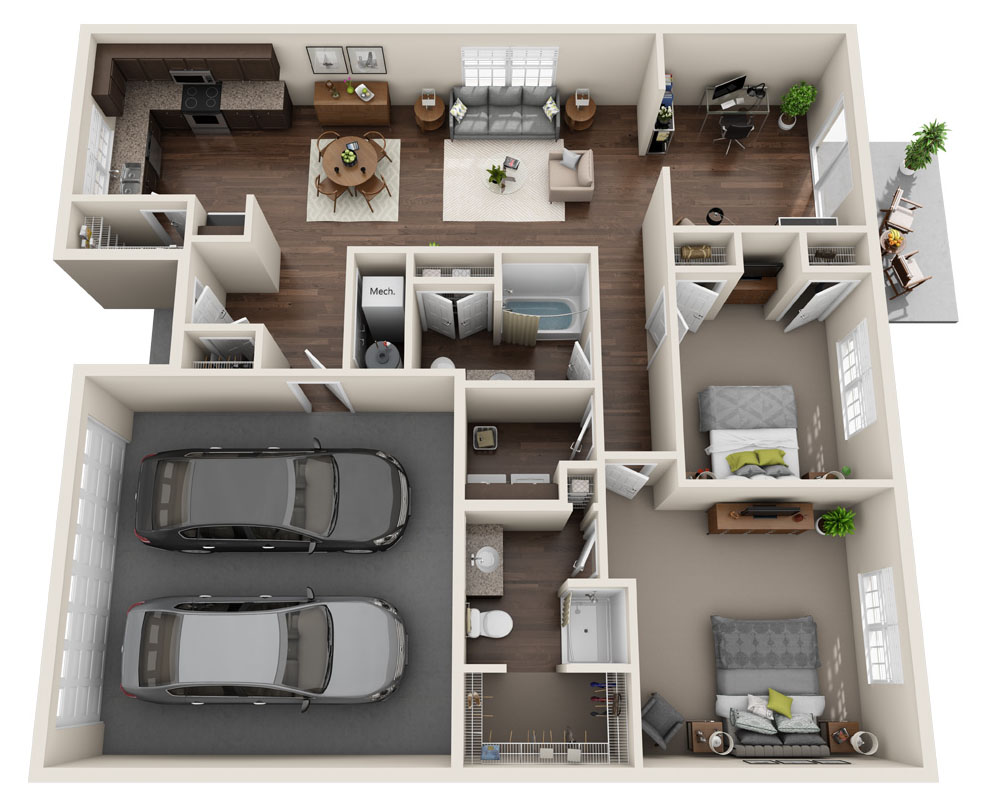 Choosing the Right Apartment Rental Floor Plan
What makes today's apartment home search great is the variety of floor plan options available. At the same time, making the right decision means taking the time you need to take stock in what you want vs. need when it comes to your new home. Be sure to review all of the important information you receive from each management company during your virtual or in-person property tour.
And if you're wondering what spacious, smoke-free, single-story apartment rental home floor plans with vaulted ceilings and flex spaces look like, discover why thousands of residents across over 100 locations in six states all chose Redwood Neighborhoods for their perfect apartment rental home. Find a Redwood near you here.