The Best Apartment Finder Checklist
You've finally graduated from college, and it's time to move off campus and into your own apartment. Or, maybe it's time to leave your roommates behind and get a place of your own. Finding your first apartment can seem like a monumental task. It's time for your first apartment finder checklist. There's a lot to take into consideration—location, price, and how much space you need. It can quickly become overwhelming with all the decisions you need to make.
Don't let looking for a great place to live stress you out. This apartment finder checklist is all you need to secure the perfect apartment.
1. Location
Don't be swayed by that cute apartment that's an hour's drive from where you work. Location is at the top of the checklist for a reason. There's been a lot of research done on daily commutes, and the results show that commuting longer than an hour each day can significantly lower your level of happiness. It's not just the drive to and from work. Apartment location also comes down to proximity to other amenities. You'll want to be close to shopping, dining out, the gym, and parks.
2. Apartment Amenities
What types of amenities are important to you? Are you okay with a shower and no bathtub, or is taking a relaxing bath something that you can't live without? Amenities like this may seem small but compromising now might mean you might hate your new apartment later. Decide what amenities you'd like in your new apartment and put them on the list, such as:
En-suite bathroom for guests or roommates
Attached or detached garage or a gated or ungated garage
Modern, well-designed kitchen
Open concept living
In-suite laundry
Single-story apartment or high-rise
3. Neighborhood Amenities
Almost as important as the amenities in your apartment are the ones in your neighborhood. These days people of all ages are more focused on lifestyle and community than they were before. What your neighborhood has to offer can play a big role in how happy you are living there. Some of the amenities to consider when looking at an apartment rental property include community green space, dog parks, recreation centers, and libraries. Having these amenities within easy access means you don't need to leave your neighborhood to get to them.
4. Included Utilities
No apartment finder would be complete without this on the list. When you're looking for an apartment to rent, you'll need to factor in the cost of heat, electricity, water, and trash removal. Apartment rentals that include some or all of these costs can make a big difference in helping your cut some of your monthly expenses. Plus, what you save in utility costs can be put towards other important things.
5. Included Decor
Moving into a new place means you'll need to update your decor, including functional items such as window blinds, closet racks, ceiling fans, and home security. All of this can add up if you have to go out and purchase them on your own. Some apartment rentals come with some or all of these features, which means significant cost savings to you.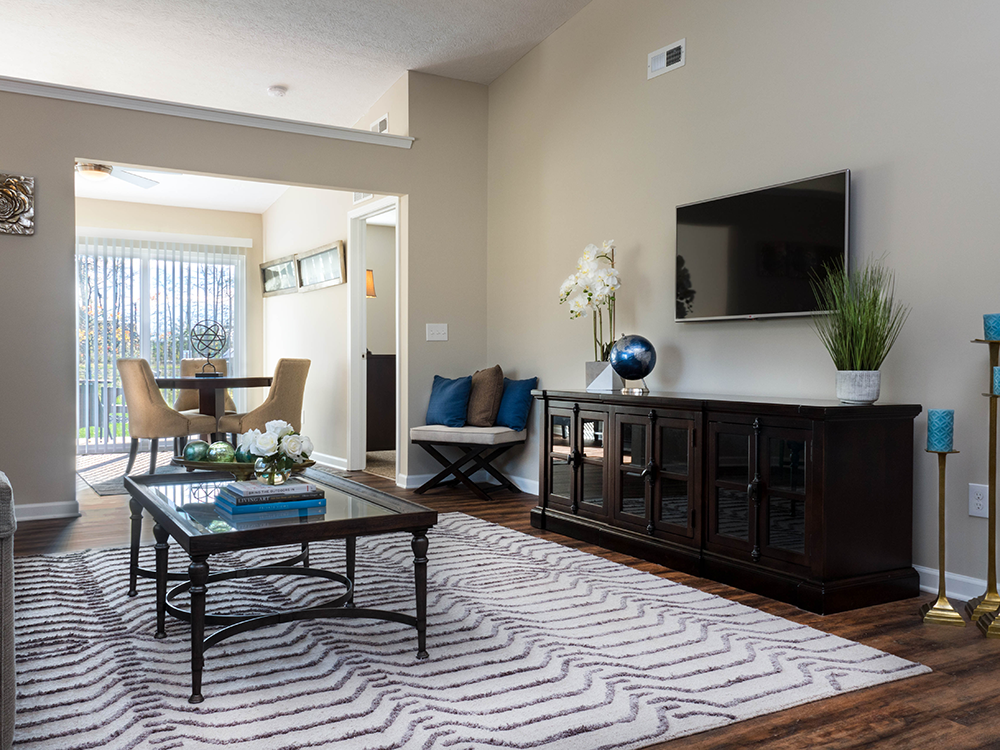 6. Long-Term vs. Short-Term Leasing Options
Some apartment properties will offer both long-term and short-term leasing options. Long-term leases are ideal if you plan on staying in one place for a while and putting down some roots. But for those people in transition, short-term leases provide both security and flexibility. At the end of a short-term lease, many rental management companies are happy to extend the lease, switching to long term if you're ready to commit.

7. Price vs. Value
It's important that the apartment you rent is within your budget. Take a close look at your monthly budget. How much are you able to afford each month for rent and other living costs? The price of renting a particular apartment may not always be worth the value. It may have everything you're looking for in the perfect place to live. But if you're spending more than 30% of your monthly gross income on rent, including utilities, you're paying too much. The price of your rent no longer meets the value.

8. Storage Requirements
Something that a lot of renters fail to take into consideration is storage needs. If the apartment you're thinking about renting comes with a detached or attached garage, will there be enough room for your vehicle and all the other items you need to store? What about your recreational equipment, such as bikes, skis, and camping gear? You'll need storage space for all this. Determine how much "stuff" you have, and when viewing potential apartments, make sure to ask about storage space. The last thing you want to do is add to your monthly cost of living by having to rent a storage unit.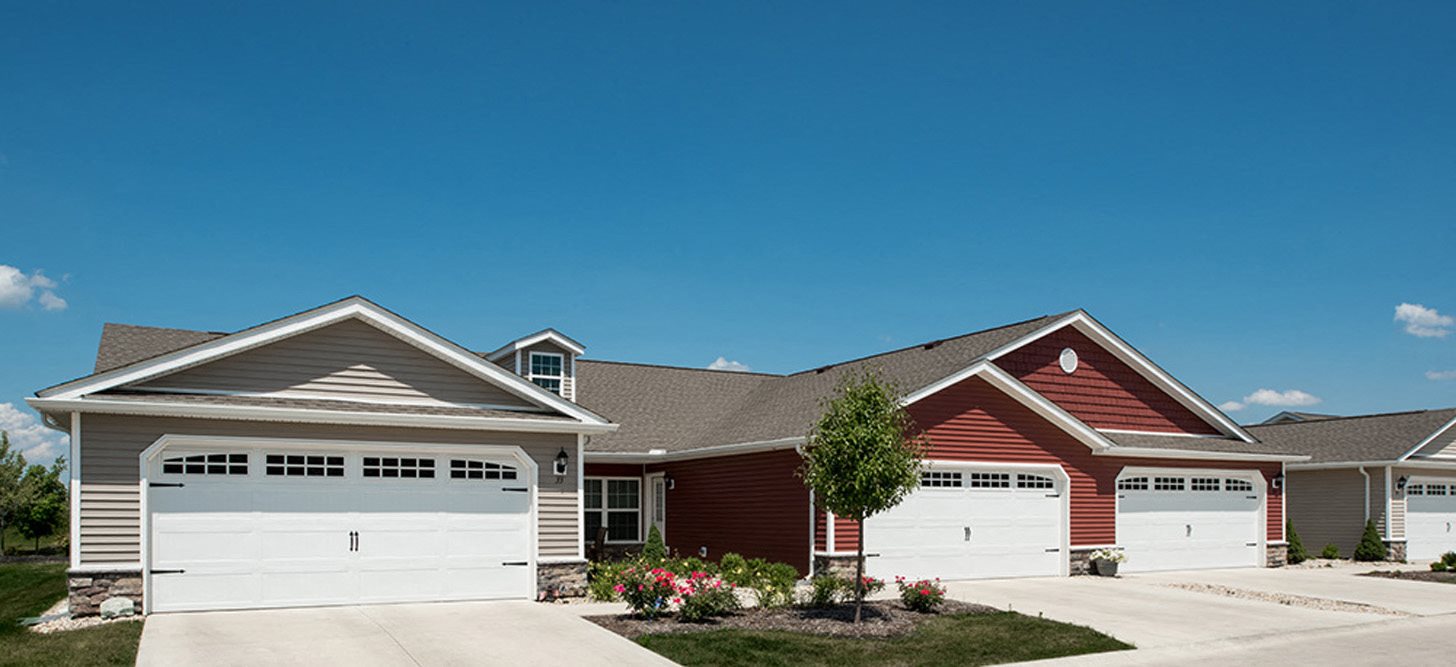 9. Outdoor Space
The final item on the apartment finder checklist is outdoor space. It may seem like an insignificant item that shouldn't make or break your decision to rent an apartment, but living in a home that provides outdoor space for grilling, sitting on a patio, and gardening can make a big difference between liking your new apartment and loving it. Learn more about how people are maximizing their outdoor living spaces, no matter the size.
Final Apartment Finder Tips
When viewing potential apartments, don't be hesitant to talk to any neighbors that you meet. It's the ideal opportunity to ask them how they like living there. Take what they tell you into consideration, but don't let it be the only thing you rate an apartment on. With so many rental properties available, take your time deciding what apartment is right for you. You can find exactly what you need with us. Discover the Redwood Advantage and all that our apartments have to offer.