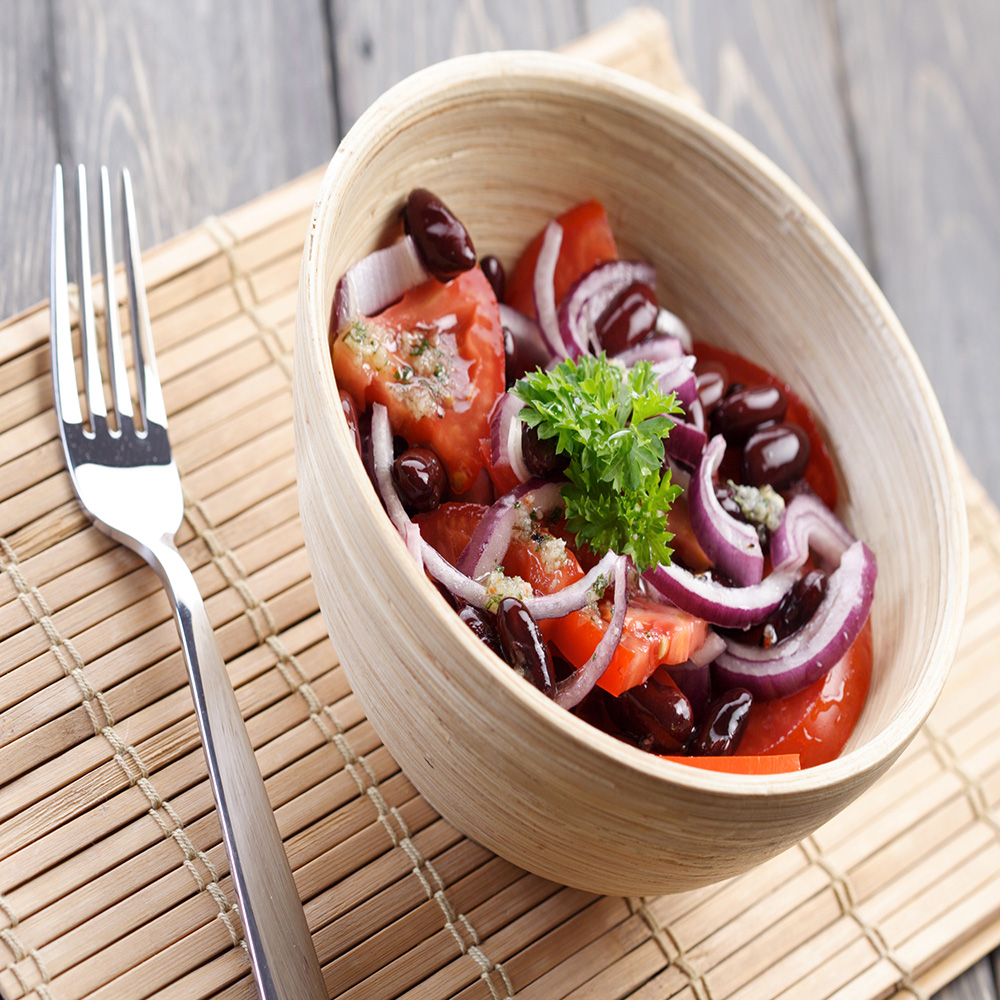 Healthy Lunch Ideas for Busy Professionals
While almost everyone lives a busy life, there ARE ways to simplify a hectic lifestyle. If you work outside the home each day, you may have unsuccessfully tried to prepare snacks or lunch for work.
There are more than a dozen reasons why people don't meal prep for work:
My kitchen doesn't have good prep space.
There's no refrigerator at work.
I don't know how to cook.
For these reasons (and many more), lots of working professionals choose to eat fast food meals or go out for a pub grub lunch every day.
But if you're committed to making some changes to your daily mid-day break lifestyle, we have some great suggestions on lunch ideas that are delicious and easy-to-make. "Homemade" meal prep doesn't have to be stressful.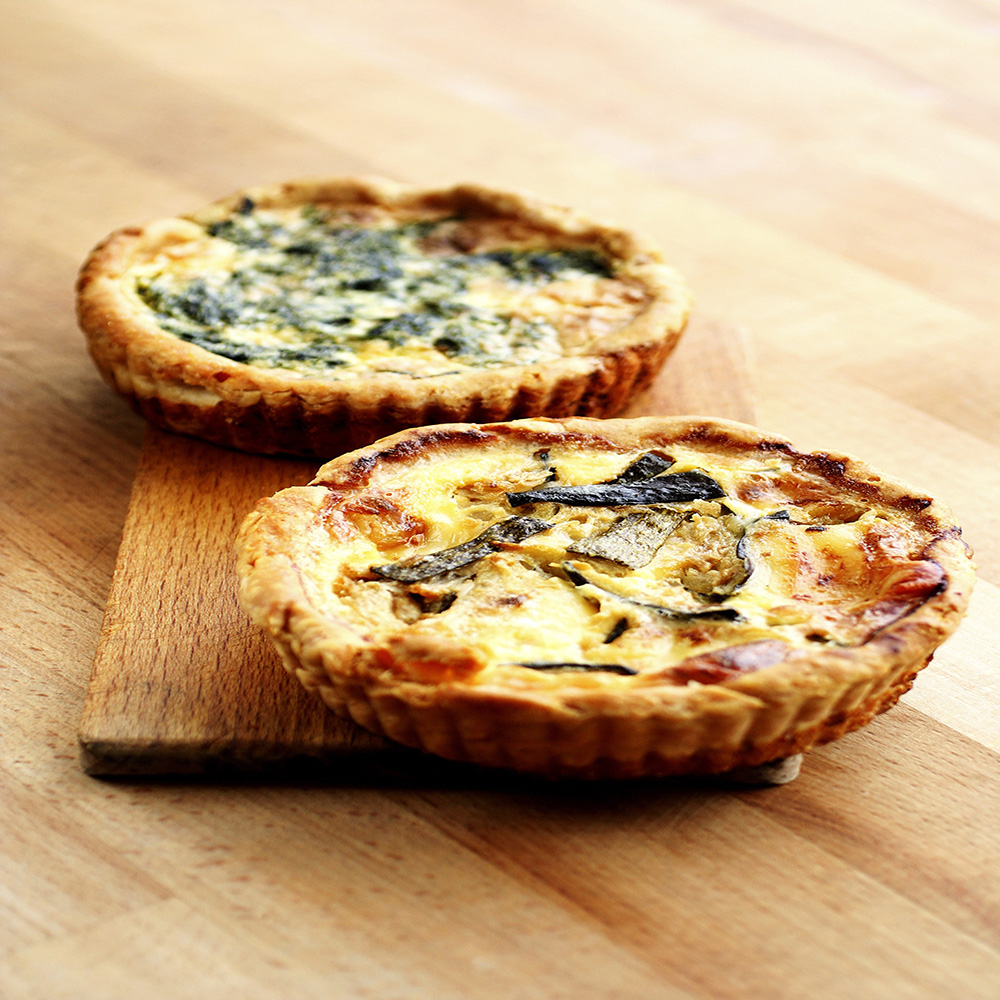 At Redwood, our apartment rental homes come fully equipped with modern kitchens and appliances. With these amenities, crafting up suitable snacks and lunches for work IS possible.
Lunch
Cucumbers, Tomatoes, Green Onion & Chicken Breast
You can never go wrong with a salad. It's quick! And the greatest thing is you can add whichever protein or toppings you like. Here's one that might work for the office.
Five ingredient salad
Grab some cucumbers, tomatoes, green onions and oven-baked chicken breast to top a green salad.
Slice the cucumber and tomatoes, then finely chop the green portion of the green onions. With your choice of seasonings and spices, season your chicken breast and pop it in the oven for 22-26 minutes at 400 degrees Fahrenheit. Once cooked, let it cool, then combine it with your vegetables and lettuce for a tasty salad.
String Beans & Sweet Pepper Shrimp Stir Fry
Are you a seafood lover? Do you love a good shrimp stir fry? How about a simple shrimp stir fry that requires just four main ingredients? Grab some string beans and a sweet pepper. Slice the sweet pepper into long strips.
Grab your pan with your oil of choice. When hot, toss your seasoned shrimp into the pan. Once cooked, remove them and add in your vegetables. Toss them for 5 minutes and then re-add the shrimp combined with your stir fry sauce of choice.
Turkey Bacon BLT
How about a classic turkey club sandwich? It is tasty and easy to make. Bake or fry some turkey bacon. Grab your bread, lettuce, tomatoes, and light mayo. Then, combine the ingredients into a perfect club sandwich.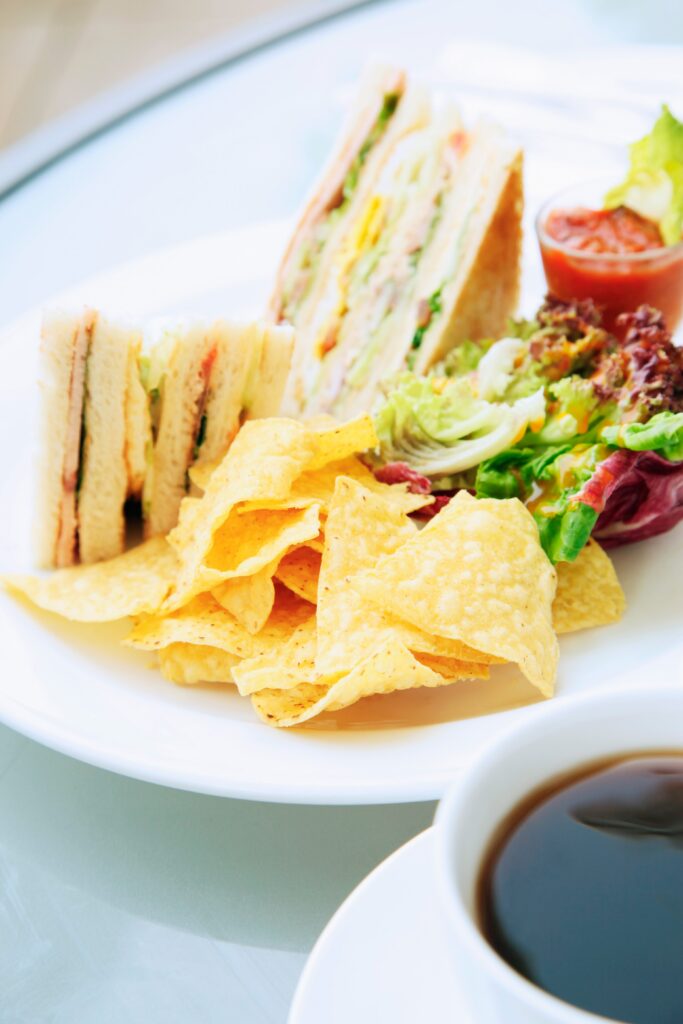 Snacks
Nuts & Dried Fruit
If no one has a severe allergy to nuts at work, they can make a pretty delicious snack. When combined with dried fruit, you get an increase in flavor and a boost in nutritional value. Consider the combination of almonds, dried cranberries, and pumpkin seeds. Together, these offer fiber, protein, vitamin C, and antioxidant properties, to name a few benefits.
Munching on foods such as these at work is beneficial. Due to the high fiber content and protein, it keeps you satisfied between meals, helps to eliminate unnecessary snacking and cravings for unhealthy snacks.
Greek Yogurt, Granola, & Fruit
Greek yogurt is an excellent source of calcium and protein, which is perfect for your busy day at work. By adding granola and fruit, you can amplify its taste. Strawberries, blueberries, and honey make an excellent mixture. The advantage of eating Greek yogurt is that it requires little to no prep time. It is easy to grab on the go and does not cut into your busy schedule.
Sweet Peppers, Celery, Carrots & Hummus
Hummus makes a great snack as it packed with vitamins and minerals. Try pairing it with vegetables that make the perfect dipping partner. Sliced sweet peppers, celery, and mini carrots pair well with hummus. Package these in your favorite reusable container with hummus on the side. You can easily munch on these as you go about your daily tasks at work.
We've only scratched the surface on the number of available online resources regarding healthy eating. It's no wonder why healthy eating habits are going mainstream. From improved energy levels throughout the day to minimizing health risks, for more healthy lunch options, click here.
Consider the Redwood Advantage
Here, at Redwood rental apartment neighborhoods, we love encouraging our residents to live a healthy lifestyle. That's why our single-story apartment rental homes come fully equipped with the many comforts people use to live their best life.
Want to know more about what's included in the Redwood Advantage? Learn more about our unique approach to apartment rental living.