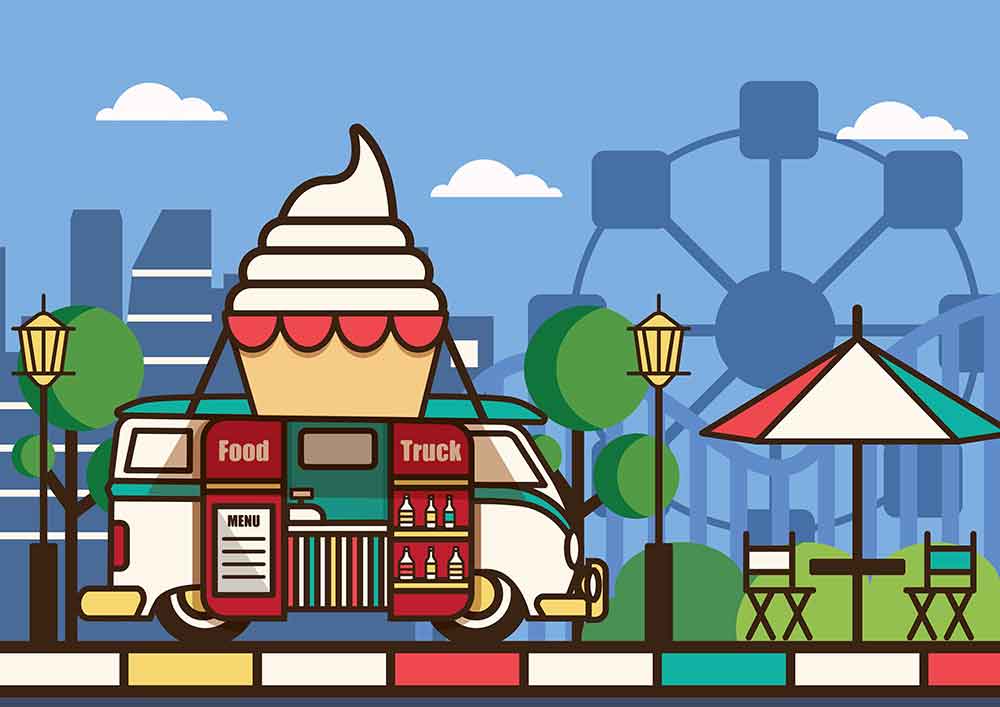 5 Best Outdoor Festivals in Indiana
Indiana is known for many things, NBA players, a thriving economy, and some of the best festivals in the Midwest. While this beautiful state offers plenty to do and see, there's nothing like spending a day at a festival to make you feel like part of the community.
Whether you're looking for a traditional fair with rides and food or something on the fringe of societal standards, Indiana can deliver. Pack up the kids and send the pets to doggy daycare because these are the 5 best outdoor festivals in Indiana. We're sure that after reading this, you'll be out the door and on your way.
1. Three Rivers Outdoor Festival
Located in Fort Wayne, the Three Rivers Festival takes place in July and offers plenty of fun things to do, food to eat, and sights to see for the whole family. The not-for-profit festival earns funding through sponsorship, tickets, and other vender-related sales. This allows the festival to keep admission prices low or free for certain events.
The festival takes place over a week and includes various events and exhibits to thrill audiences and encourage participation, including:
Amusement park rides
The Three Rivers Festival Parade
Children's-Fest
The Bed Race
Food Alley
Art in the Park
And more!
The Three Rivers Festival offers traditional festival food like cotton candy, ice cream, deep-fried chicken, and plenty more to sink your teeth into. Sit and listen to live music, take the kids to see the parade, and finish the event with a jaw-clenching ride on the Ferris wheel.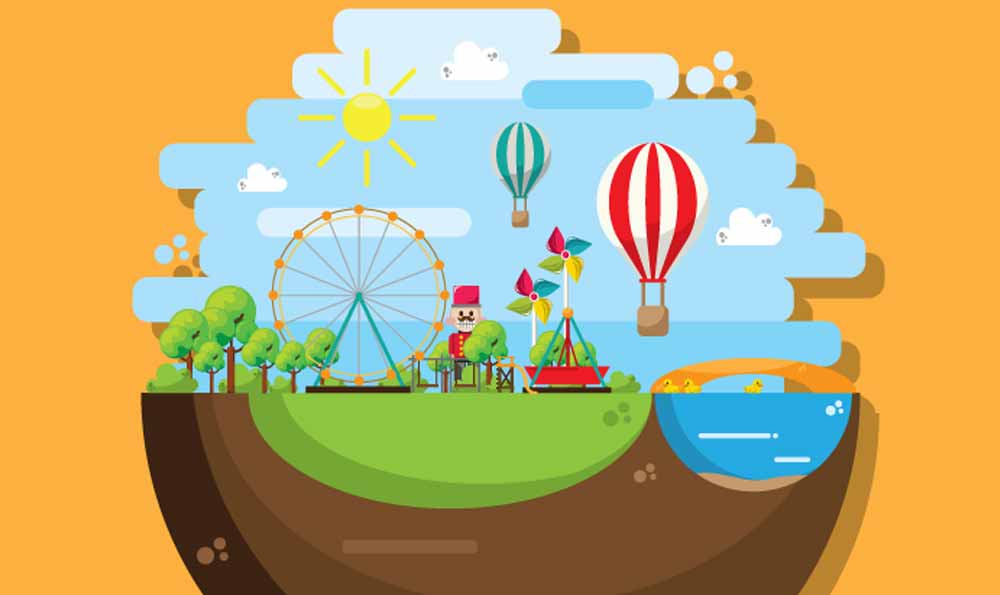 While Fort Wayne has an approximate population of 266,000, the festival draws roughly 500,000 visitors every year. Not only does this make it one bustling festival, but it increases the town's economy and encourages tourism. If you want to take part in the biggest festival Fort Wayne has to offer, book your trip for the summer months, and watch the festival website for details.
2. Indiana State Fair
Running almost three-weeks in length, the Indiana State Fair is an annual summer festival in Indianapolis. Attendees travel from all over to come to enjoy the sun, fun, food, rides, and activities. This isn't your average fair; in fact, the Indiana State Fair is a chance to see some of the state's finest animals, flowers, fashion, and more. Some of the attractions you can enjoy at the fair include:
4-H Llama and Alpaca Show
Animal Town
Art Exhibits
Pioneer Village Ice Cream Parlor
Putt-Putt Golf
Indiana History Train
Cheese Sculpture Presentation
Butterfly Exhibit
Children Barnyard
Goat Mountain
Piano Competition
Live Music
K9 Crew Trick Dog Show
Big Top Circus
Go-Karts
Bead Necklace Making with Johnny Appleseed
Watermelon Seed Spitting Contest
Cloggers
Celebrity Appearances
Hot Air Balloon Race
Sleep Number Skyride
Indiana State Fair Queen Pageant
Goat Yoga
For a taste of the Midwest that you can't possibly get anywhere else, the Indiana State Fair is full of culture and fun. With traditional and modern events galore, it's one of the 5 best outdoor festivals in Indiana for non-stop excitement.
3. Marshall County Blueberry Festival
A festival that even sounds delicious, the Marshall County Blueberry Festival is more than just picking berries. As expected, the festival runs during blueberry season toward the end of the summer, edging into September. Located in Plymouth, Indiana, the Blueberry Festival may not get the same attention as the State Fair, but it has plenty to offer. Festival activities include:
Tethered Hot Air Balloon Rides
Talent Competition
Blueberry Splash Open Water Swim
Little Miss and Mister Blueberry Contest
Paul Bunyan Lumberjack Show
Live Music
Softball
Pony Rides
Blueberry Bicycle Cruise
Shuffleboard
Horse Show
Silly Safari Animal Show
K-9 Crew Trick Dog Show
Carnival with Rides
Arm Wrestling Competition
Fireworks
With plenty to do and see for adults and children alike, there's not a dull moment planned throughout this four-day event. Attendees looking to make the most of their visit can pick up a carnival Mega Pass. This provides access to the carnival throughout the entirety of the festival. With sports, an antique auto show, and much more, it's the most fun you'll have in Plymouth, Indiana all year.
4. Indy Jazz Fest
If you're looking for something other than carnival rides and funnel cake, look no further than the Indy Jazz Fest. The Indianapolis-based event takes place in September and includes some of the most talented jazz musicians from across the state and country. A not-for-profit organization, the Indianapolis Jazz Foundation puts on the Jazz Fest each year.
With over 10 days of live music, panel discussions, and masterclasses, attendees fully immerse themselves in the world of jazz music. Pick up tips from the pros, learn about the different styles and instruments, and treat your ears to the best of the best.
Unlike other events on our list of the top 5 best outdoor festivals in Indiana, the Jazz Festival isn't fully family-friendly. The Jazz Kitchen, for example, is only open to attendees ages 21 and up. Indy Jazz Fest may be a yearly tradition, but some of the classes are offered by the IJF year-round.
5. Indy Fringe Festival
Prepare yourself for a unique 11-day event like no other. Full of theater, comedy, dance, music, and improv, the Indy Fringe Festival is overflowing with performance art. With more than 400 uncensored shows to take in, you're guaranteed to be entertained.
Fringe festivals are different than traditional festivals in that they buck convention and popular culture. The term fringe means to act at the edge of societal standards or against the current political norms. This festival fully embraces the concept. Laugh, cry, move to the music, and have a good time taking in local Indianapolis performances. With many being interactive, you may even get up on stage yourself!
All That Indiana Has to Offer
Indiana festivals encourage visitors from all over. With attendees driving in from Illinois, Michigan, Ohio, and Kentucky, among other states, it's not surprising that some visitors choose to stay. Putting down roots in the Midwest opens doors to a great education, economic growth, and close-knit communities.
And when it's time to take a break from apartment house hunting or moving during the summer months, learn more about what Indiana has to offer. Discover Redwood Living Fort Wayne here.