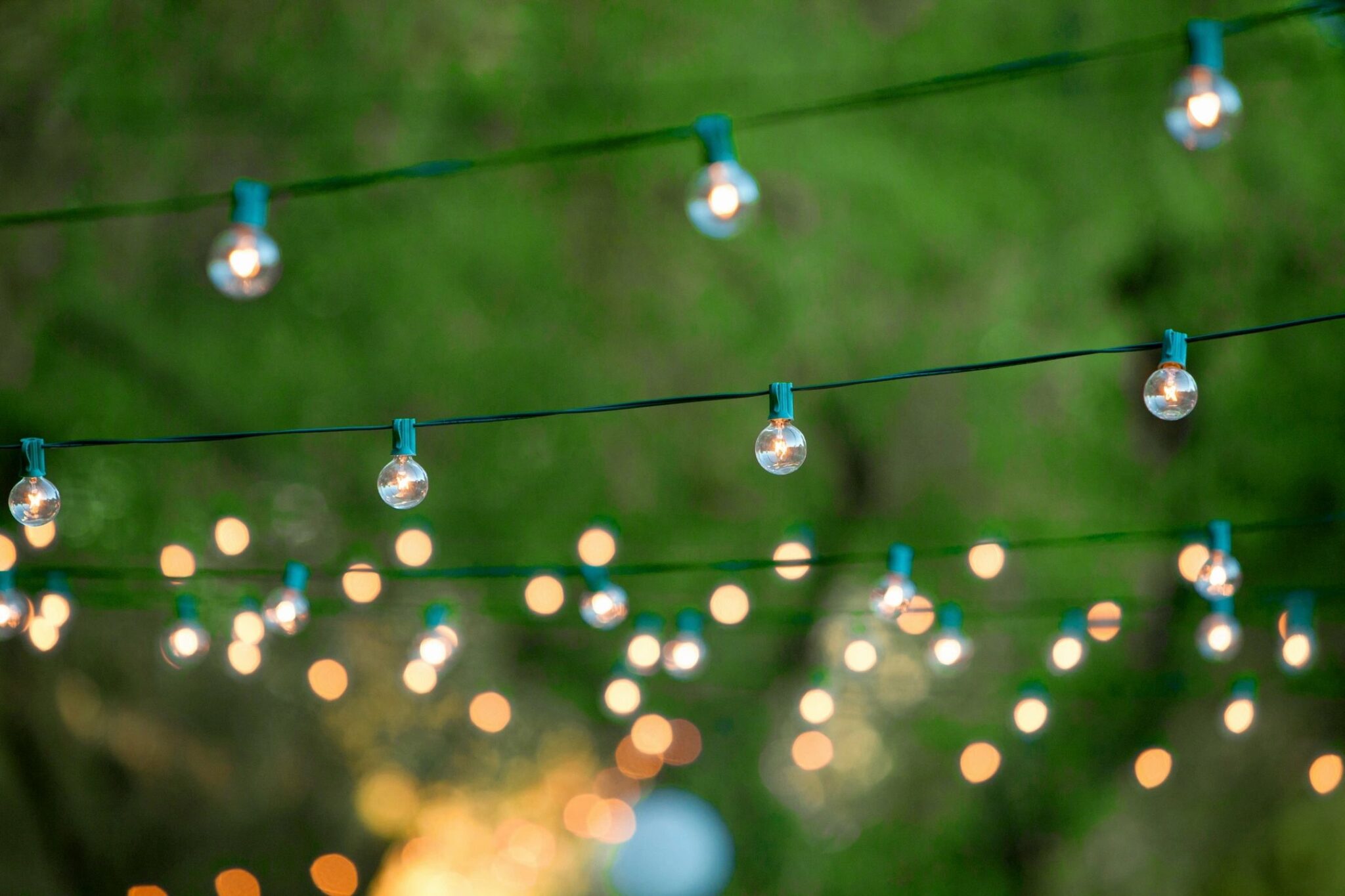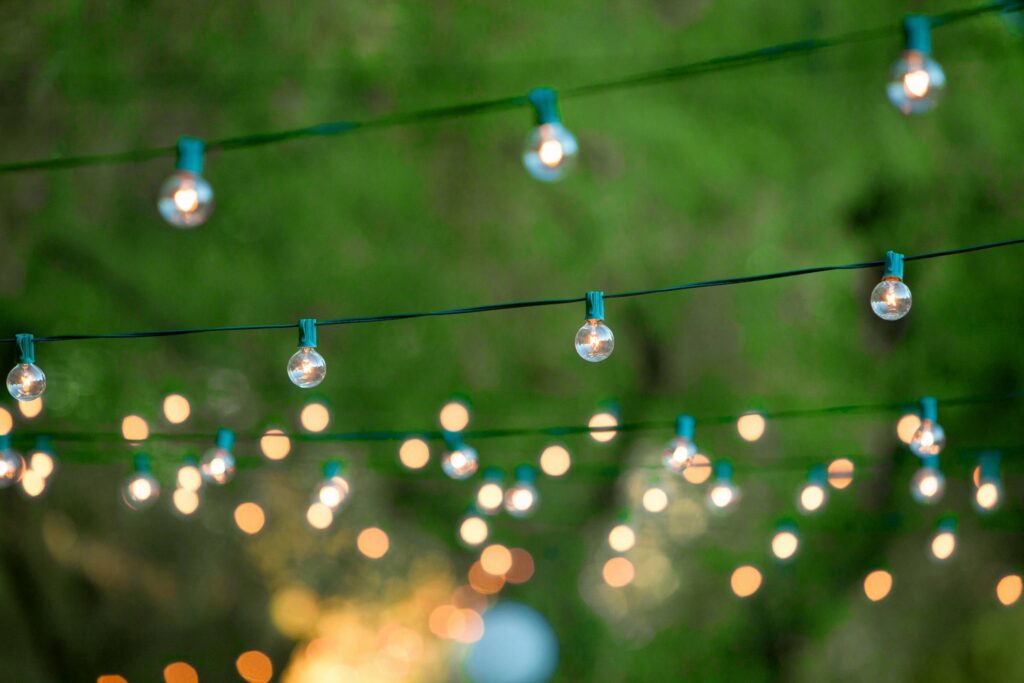 What Is It Like to Live In Des Moines, IA?
Living in Des Moines, Iowa is like becoming part of a huge neighborhood that's undergone an extraordinary growth spurt. For the past two decades, the city and its outskirts have grown into a vibrant urban and suburban center where people enjoy great food, culture, festivals, and job opportunities.
Des Moines has transformed from just the "state capital of a flyover state" to a thriving city where repurposed lofts, foodie attractions, and annual festivals are just as hip as some of the country's major urban centers.
All these things make living in Des Moines, Iowa great. The city was ranked the third most affordable city in the U.S. and the fifth nicest place to live. This is largely due to its ever-changing downtown, quiet neighborhoods, affordable living options, and convenient suburbs that make commuting a breeze. There are many exceptional living options designed to suit every lifestyle. As a result, Des Moines has a high population of 30 somethings calling the city and its surrounding suburbs home.
Des Moines Surrounding Towns
Finding the right home in Des Moines often means heading to the suburbs. This is because there are great rental housing options available and the surrounding towns are so close to the city (A.K.A the commute is very manageable).
There are several areas that have become extremely popular including:
Altoona
Ankeny
Beaverdale
Bondurant
Carlisle
Clive
Grimes
Johnston
Norwalk
Pleasant Hill
Polk City
Urbandale
Waukee
West Des Moines
Windsor Heights
If you're considering living in the Des Moines metro area, we suggest visiting more than one area and getting to know which neighborhood is most appealing to your lifestyle, location to work, and budget.
Commuting Experience
Outside Des Moines, it's important to own a car if you like to get around since public transportation is limited. However, downtown is very walkable and the city has introduced some bike lanes. Many residents use the city's skywalk system, but it is less practical to be walking when real winter comes.
But here's the good news; in the suburbs, most local towns are connected within 20 minutes of each other, including Ankeny, Waukee, Grimes, and Altoona.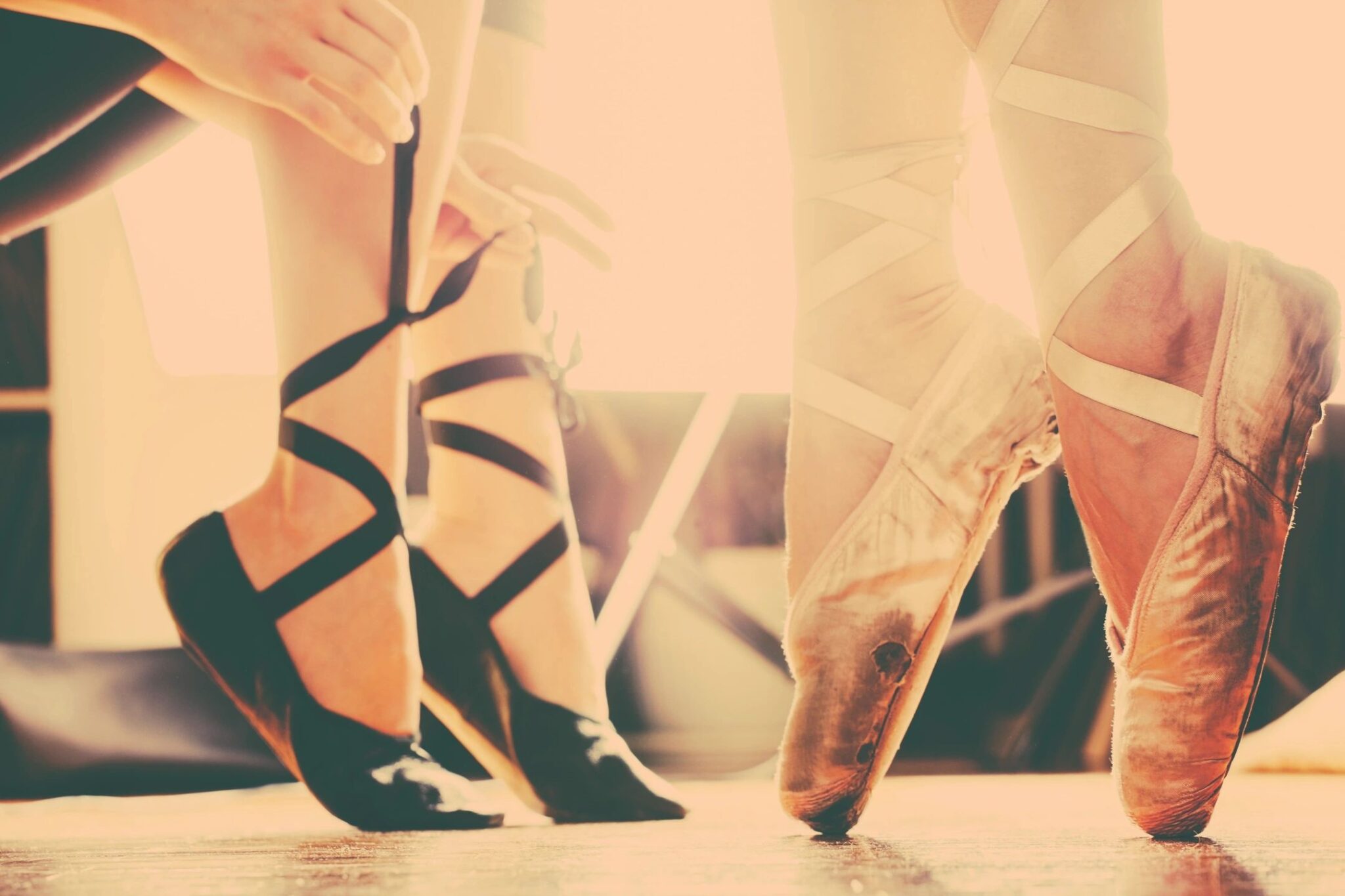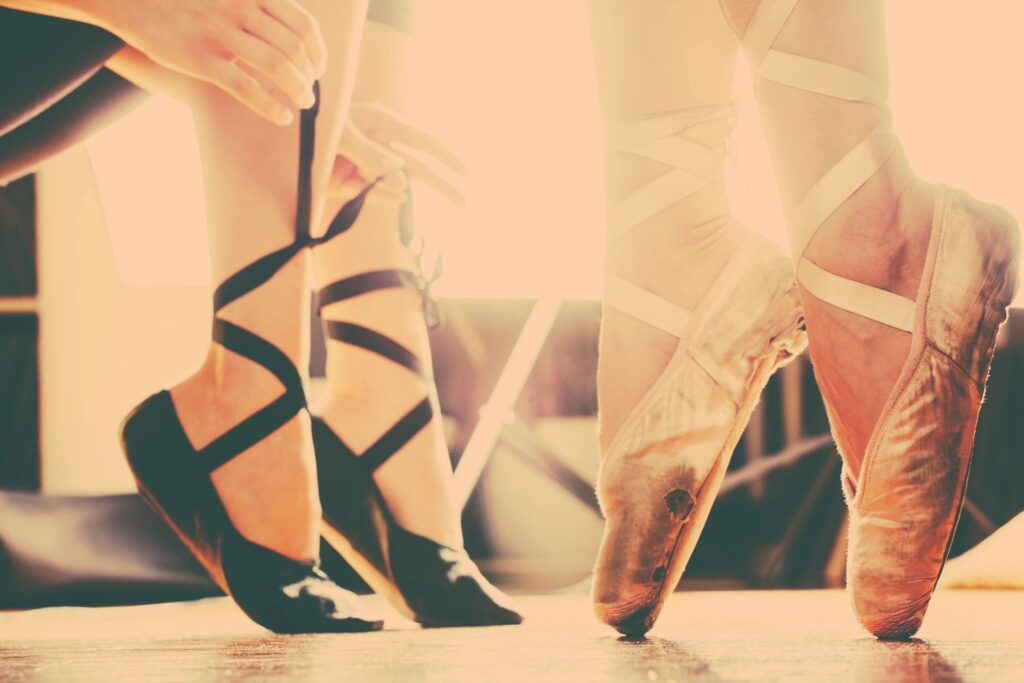 Culture and Entertainment
While some folks may still claim that Des Moines is a small city lacking culture, it's developed into a supportive town for the performing arts. Downtown has several venues, including the Civic Center and the Wells Fargo Arena attracting world-class performers and shows. It's also an ideal spot for the active residents who can enjoy the 600 miles of biking and walking trails. You're also very close to stunning Ledges State Park and Jester Park if you are an avid hiker or camper.
So whether it's baseball, basketball or hockey, and football, college or pro level, if you're a fan, you aren't alone in Des Moines.
Another important part of the city's culture is its diverse farmer's markets that run from May through October where you can enjoy local fresh produce and locally prepared foods. You'll also have no shortage of festivals to keep you busy including the Des Moines Arts Festival and the annual Iowa State Fair. In fact, the Iowa State Fair has an outstanding reputation as one of the "1000 Places to See Before You Die."
The foodie scene has also grown in Des Moines where you can enjoy meals with some of the country's most innovative chefs. Many residents will spend a night or two on the town exploring trendy retro lounges, dive bars, or eclectic brew houses that have become major attractions of the city.
Des Moines also hosts one of the best music festivals in the country, 80/35. In the past, it's attracted major bands including the Flaming Lips and Modest Mouse. And, if you're looking for adventure, you can ride the Dragon at Adventureland or get wet along the Raging River. 
In other words, entertainment and amusements are grand in Des Moines.
Iowa Weather and Seasons
Weather is very distinct in Des Moines. If you grew up in the Midwest, the cold and snow will come as no surprise in Des Moines' winter months. If not, snowy days and hard wind chills may be hard to adapt to at first. But as spring arrives, it's all about barbecues, outdoor fun, drinks on the patio, and spending time with friends. Summer winds down in August with high heat and humidity, but fall is beautiful with clear skies, cool air leaves full of color.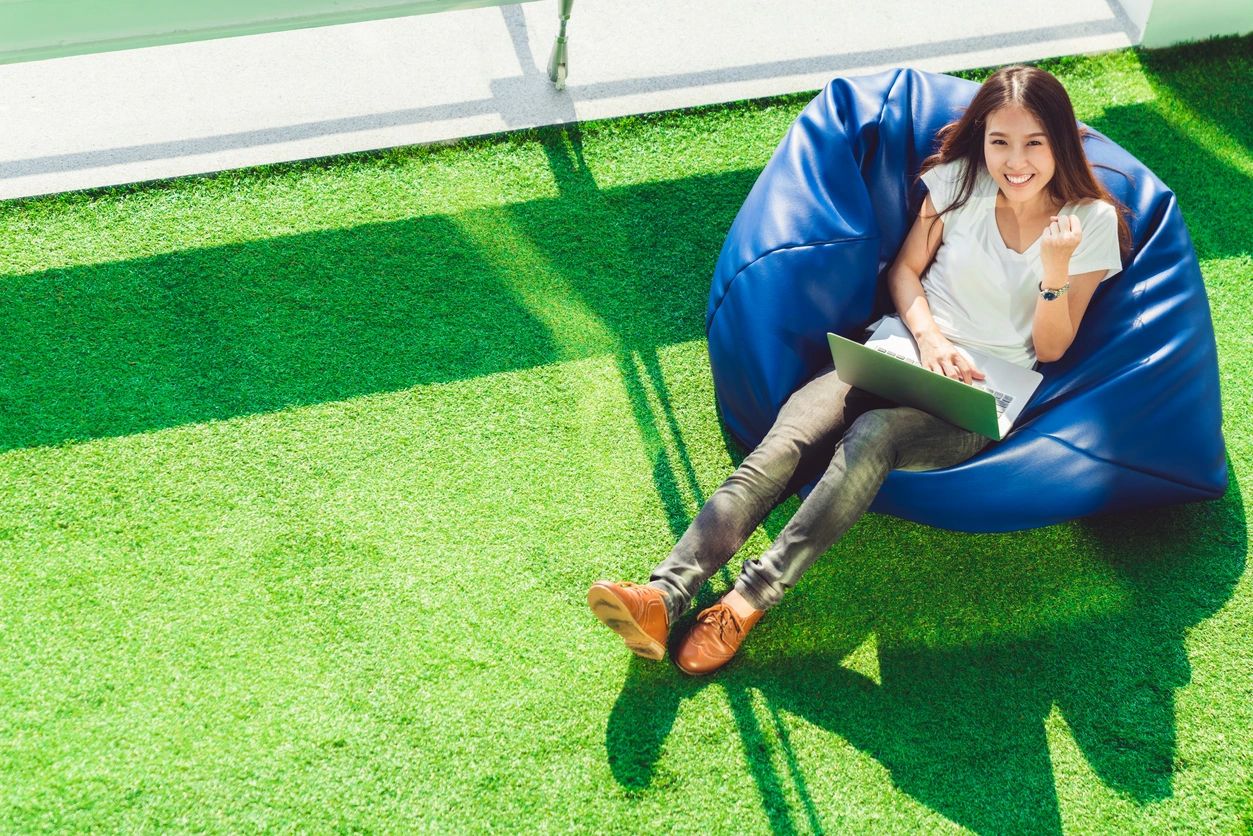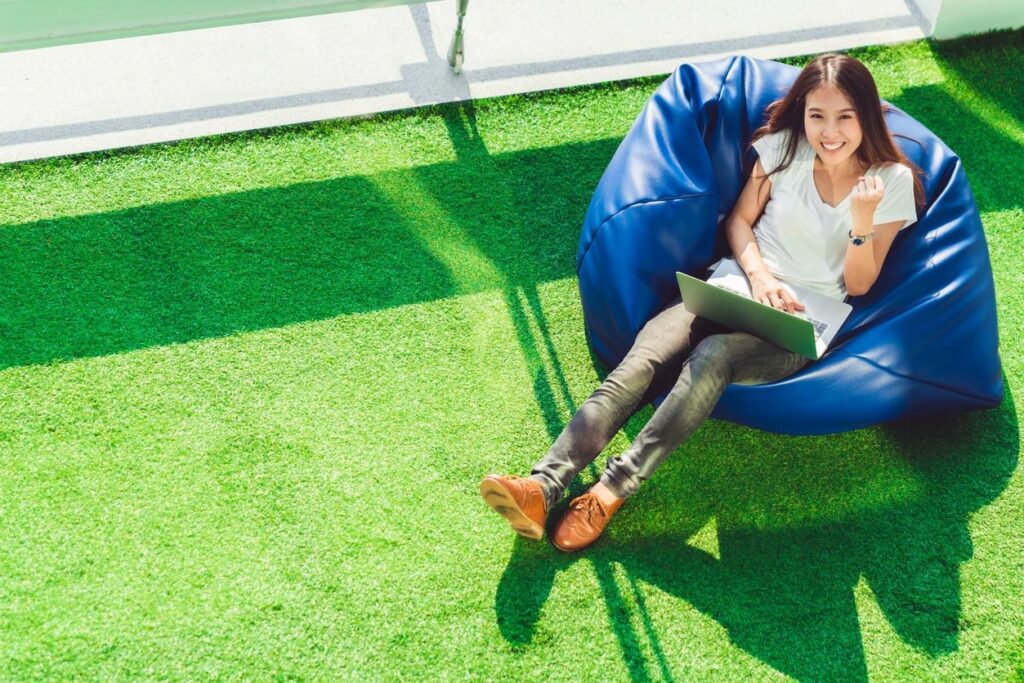 Des Moines Metro Colleges and Furthering Your Education
If you are pursuing a Masters' program, Des Moines has a long list of graduate programs to choose from at local colleges and universities including:
University of Iowa
Iowa State University
Drake University
University of Northern Iowa
Loras College
Dordt College
Northwestern College
St. Ambrose University
Simpson College
It just depends on the career you are pursuing and where your interests are.
Job Market and Metro Growth
Living in Des Moines also opens the door to ample career opportunities with close to 60 companies now headquartered in or around the city. This might be because the cost of doing business here is 15 percent lower than the national average.
The lower costs make it an attractive place for businesses to set up shop, especially startups that need more affordable options to sustain their growth. It is the hub of the insurance industry, with a wide range of openings at agricultural companies, financial services, distribution and logistics, healthcare, and publishing.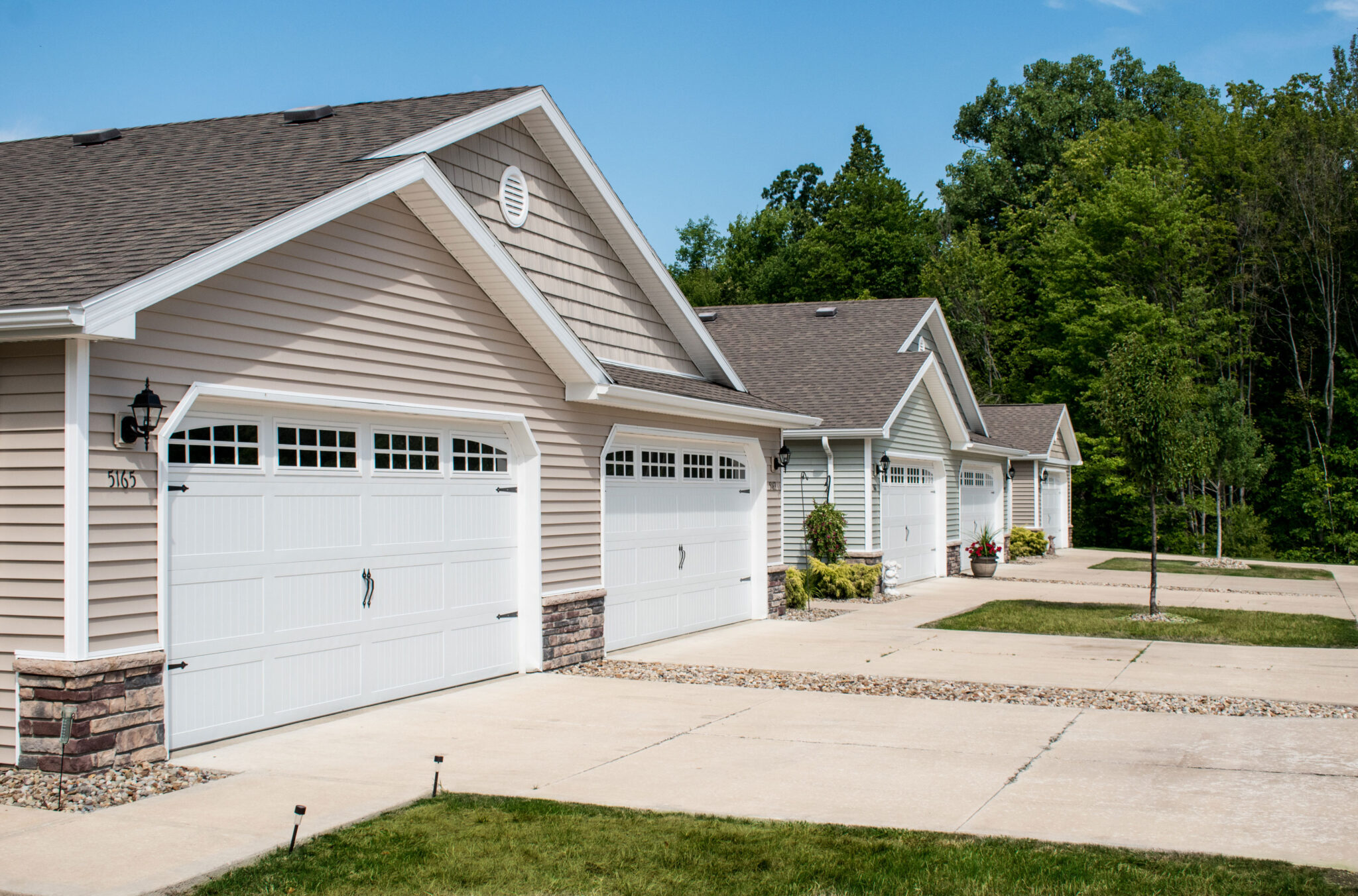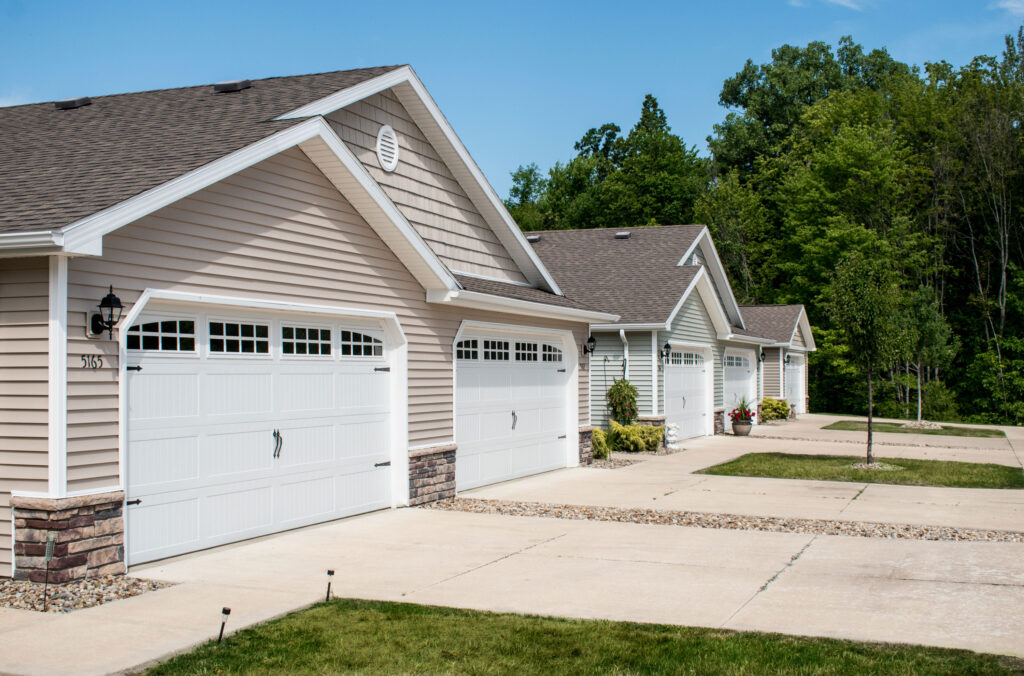 Housing Options
If you want to live in Des Moines there is no shortage of housing options. In the heart of the city, you'll find a diverse selection of home styles from trendy lofts to turn of the century homes. But lots of people are headed to nearby towns and suburbs where a boom in rentals has developed. An option growing in popularity for couples not ready to buy is single-story apartment housing.
A single-story apartment rental home has the same feel as a standard owned home but with the layout of a trendy downtown high-rise condo. These apartment homes are more spacious with more storage and green space at a price comparable to cramped living in a high-rise apartment. With private garages, backyards ideal for entertaining, and spacious living areas, this next generation of apartment living is an ideal choice for singles, couples, and small families who are tired of traditional apartment life and want better amenities and peace and quiet.
Ready to see why so many Des Moines residents are choosing Redwood for their single-story apartment rental home? Take a peek at what Redwood Des Moines metro properties have to offer here.