8 Ways to Downsize & Simplify Your Living Space Without Sacrificing the Feeling of Home
Owning a large house certainly offers some benefits, but it also has its pitfalls. Houses take time, money, and labor to upkeep, and not every American has these to sacrifice. With work, family, bills, and other priorities keeping us on our toes, it comes as no surprise that more and more people are choosing to downsize living space.
Whether the children are grown and you're ready for a smaller space, or you're a professional couple looking for a low-maintenance option, there are ways to downsize without sacrificing. The most prominent is choosing a rental home. Redwood rental homes are single-level townhomes, complete with two-bedrooms and amenities. You retain independence, space, and style, but lose the time and money spent on a larger space.
Throughout this article, we'll look at ways that downsizing can benefit your life without forcing you to give up the things you love.
1. Save Money on Home Expenses and Repairs
One of the major costs that homeowners face over the years is repair work. Even houses of the highest quality age and need help from time to time. Spending on replacement parts, labor, estimates, and time away from work takes its toll. One of the ways you can avoid these costs is by downsizing to a rental home.
Rental homes provide the feel and look of a house, without the required upkeep and repairs on your part. Your property management company covers the cost for areas that endure normal wear and tear. For example, re-caulking the tub could cost you upwards of $300 or more. If you notice the caulking pulling away from your shower, your property manager should have it fixed.
These additional fees are tied into your rental price. In other words, you pay monthly, so these minor repairs are covered.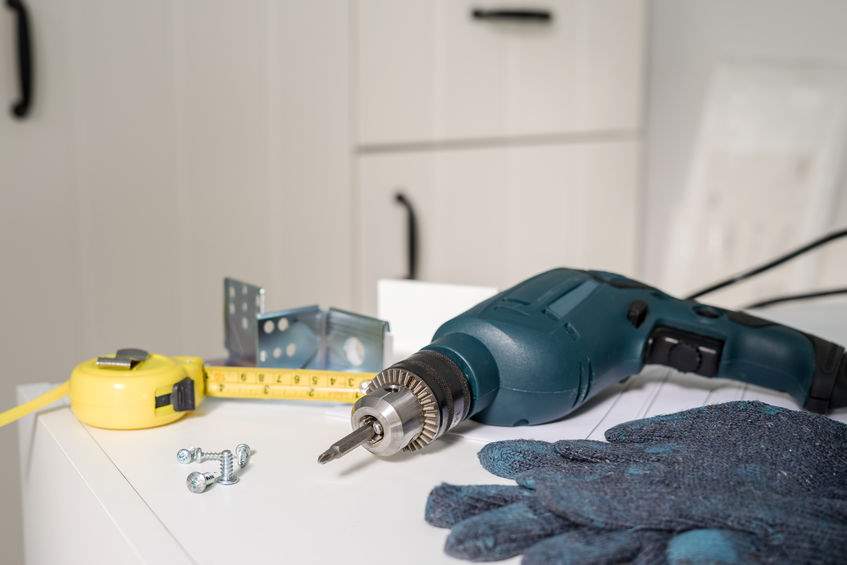 2. Less Maintenance Work
It's not only repairs to your home that are covered when you rent. Downsizing living space means the outside is covered too. Forget about snow removal, raking leaves, or mowing the lawn. For most renters, these tasks are performed by the agency they rent from.
Similarly, appliances included with your rental, such as the refrigerator and dishwasher, are covered as well. Renters are normally held accountable for appliances they bring, such as a washer and dryer, but anything owned by the rental company is its responsibility. That means less money out of your pocket and peace of mind should you have any problems.
3. More Free Time for Yourself
Homeowners are notoriously busy with one thing or another. It seems that as soon as one job is complete, another pops up to take its place. Downsizing living space helps reduce the number of tasks on your docket by reducing the size of your home. Renters also lose several responsibilities, which means more time for the things you love.
If you've been itching to start a new book or finally binge watch that season of your favorite show, now you have the time.
4. Neighborhood Apartment Home Communities
You can always borrow a cup of sugar from a neighbor, but no community is closer than a rental community. This is due to several factors, including proximity to one another and the number of events put on by the property managers. Meet and greets, coffee nights, book clubs, and holiday parties are a few of the most common ways rental communities get together.
Another benefit is that your involvement is completely optional. residents can pick and choose which social events to attend.
5. Less Clutter
Decluttering is an excellent way to downsize the sheer volume of your belongings. It takes a bit of elbow grease, but one of the best places to start is the closet. Shoe closets, coat closets, and even clothing closets get cluttered beyond recognition. Taking the time to sort out these belongings will make you feel better and give you more room to find the objects you love.
Downsizing to a rental community provides ample opportunity to declutter closets and invest in new methods of organization. After decluttering, you'll feel like you have more space!
6. Pet-Friendly Options
A fear many homeowners have when it comes to downsizing living space is losing the family pet. Redwood is a pet-friendly rental community whose main objective is making our residents feel at home. We understand how important pets are and that they enrich our lives immensely. Therefore, we have a pet policy that allows up to three pets per home.
Some of our rental communities also offer dog parks. This gives you a smaller space to care for your pet, while still providing plenty of room for them to stretch their legs.
7. Keep Your Garage
Another fear of downsizing comes in the form of losing all those extras. A major extra is a garage. Having a place to store your vehicle, tools, and other belongings is important. Again, Redwood Living takes this into consideration.
Each of our townhomes is outfitted with a full-sized one or two-car garage. This gives you ample space to store your hot rod while still retaining a smaller, less cluttered living space.
8. Furnished Options
Finally, when you downsize living space, rental homes give you the option of downsizing furniture as well. Furniture takes up most of a home's space. When you move from a three-level, four-bedroom Tudor to a single-level, two-bedroom townhome, some furniture needs to go. But how do you decide what to take and what to leave?
Many rental properties supply furnished units to their residents. Redwood Living offers furniture rental options to supplement the larger pieces you leave behind. This is a perfect solution for college students setting out for the first time, seniors looking to retire and leave the clutter behind, or professionals in town only for a few months.
Downsize But Don't Miss Out
Downsizing means less space and clutter, but it doesn't mean a lower quality of life. There are many reasons to move to a rental community and leave the hard work and big price tags behind. Find your perfect apartment neighborhood at Redwood Living.