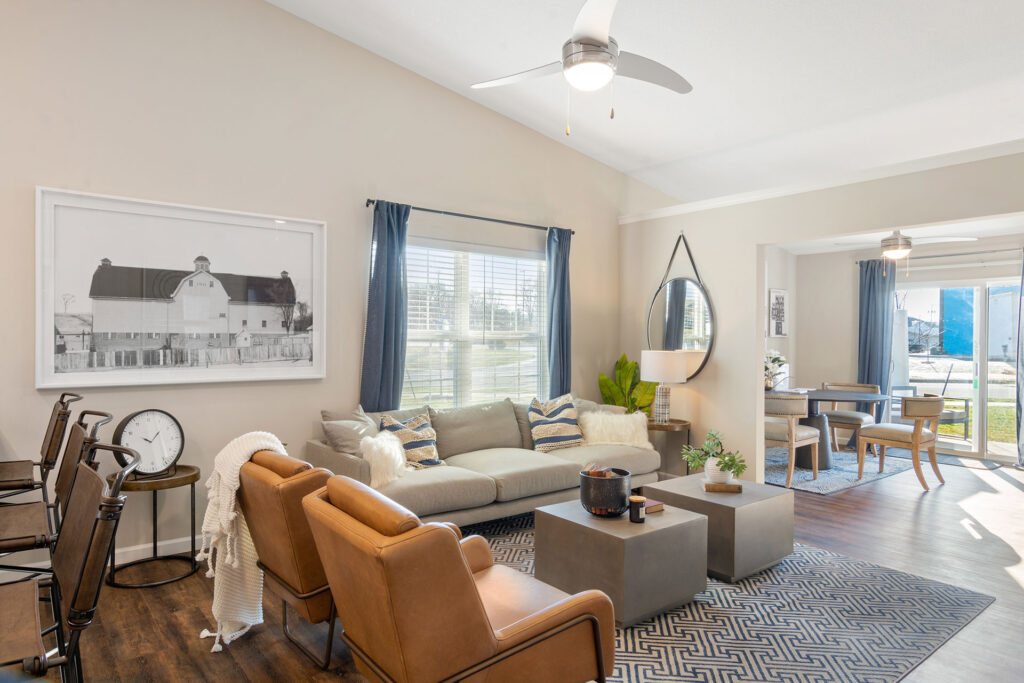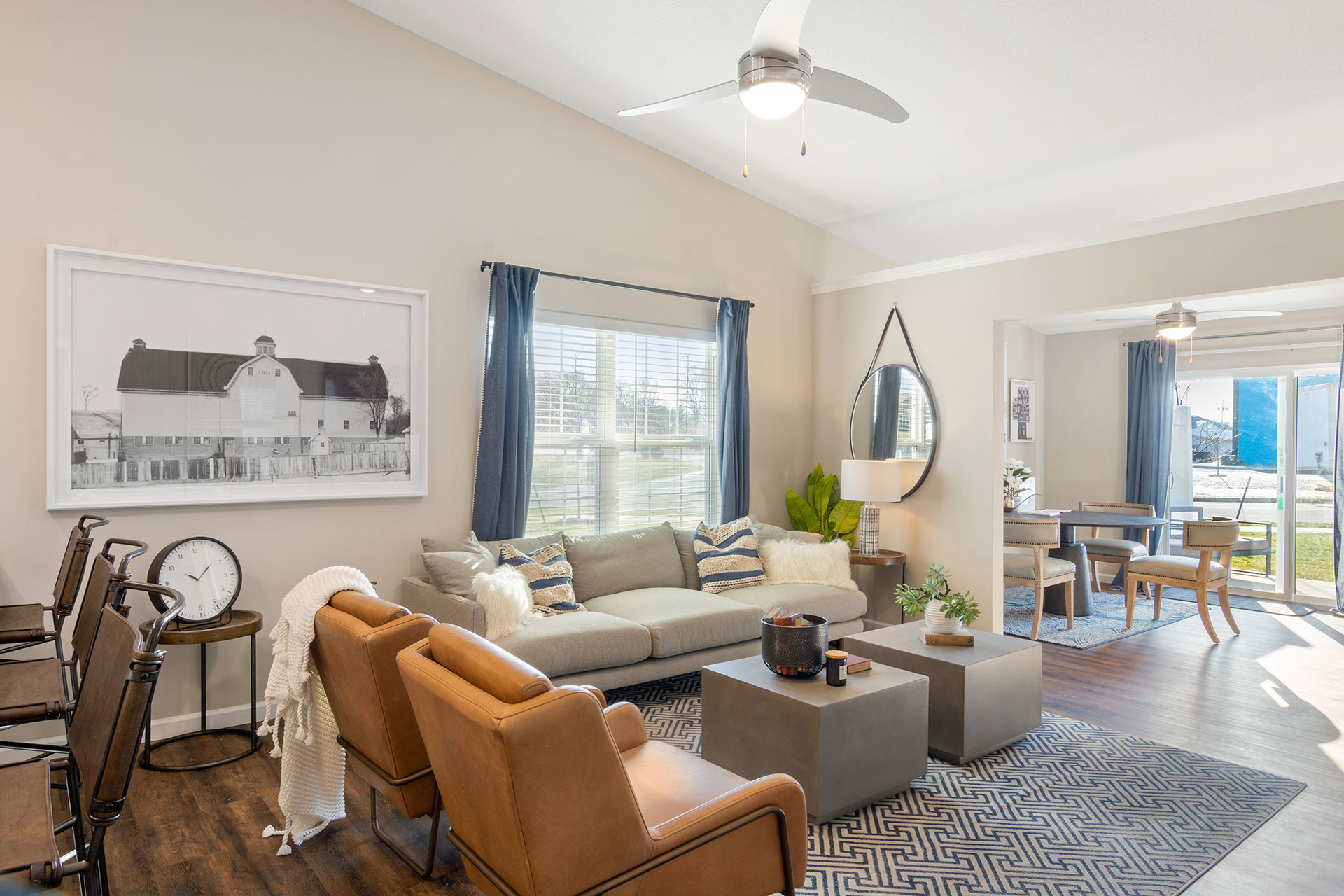 Renting Furniture: The Pros & Cons for Apartment Living
Whether you need short-term accommodations, are moving out for the first time, or simply want to avoid the hassles of moving large furniture, you may be interested in renting furniture for your next apartment.
Because there can be so many varying circumstances, every resident's furniture rental needs are different. You might be moving across the country making it expensive to move a bunch of old furniture. Or perhaps you've signed a six-month lease and prefer to wait until your next move to purchase more belongings.
With so many possibilities, what exactly does the furniture rental process entail and what factors should you consider upfront? Let's break it down.
The Perks of Renting Furniture
You can save some money during a costly move
Out-of-pocket expenses can really add up when you're moving. Buying new, big-ticket items like couches, dining tables and bedroom furniture might not be possible right away. Renting those items allows you to spread costs out through monthly payments. Just be aware that in some apartment communities furnished apartments mean a higher monthly rent. At Redwood Neighborhoods, we allow you to work directly with furniture rental companies through our relationships with National Corporate Housing and CORT Furniture. So while the cost of your monthly apartment rent is not affected, renting furniture will still affect your monthly expenses.
You can enjoy an easier moving experience
In a recent survey, 45 percent of people said moving is by far the most stressful life event. In fact, one of the top stress points of an independent move was moving furniture. Lessening your load will give you less to worry about on moving day. Plus, you can make all the arrangements for your rentals before you move in, so your items are waiting for you upon arrival.
You can still add your personal style
How do you make an apartment feel like home with furniture that's not actually yours? Treat each piece of furniture like a blank canvas.
Spruce up your couch with decorative throw pillows and blankets. Bring your dining table to life with a centerpiece and place settings. Wall art, rugs, family photos and plants can go a long way to personalize your space.
You can keep it flexible
Renting furniture is a great option for those with short-term leases. Perhaps you're on a temporary work assignment or you're waiting for your home to be built; there are various situations that make buying furniture for an apartment impractical. You can also rent just the pieces you need. From an entire apartment's worth of furniture down to just one couch or TV stand, your furniture rental arrangements are completely up to you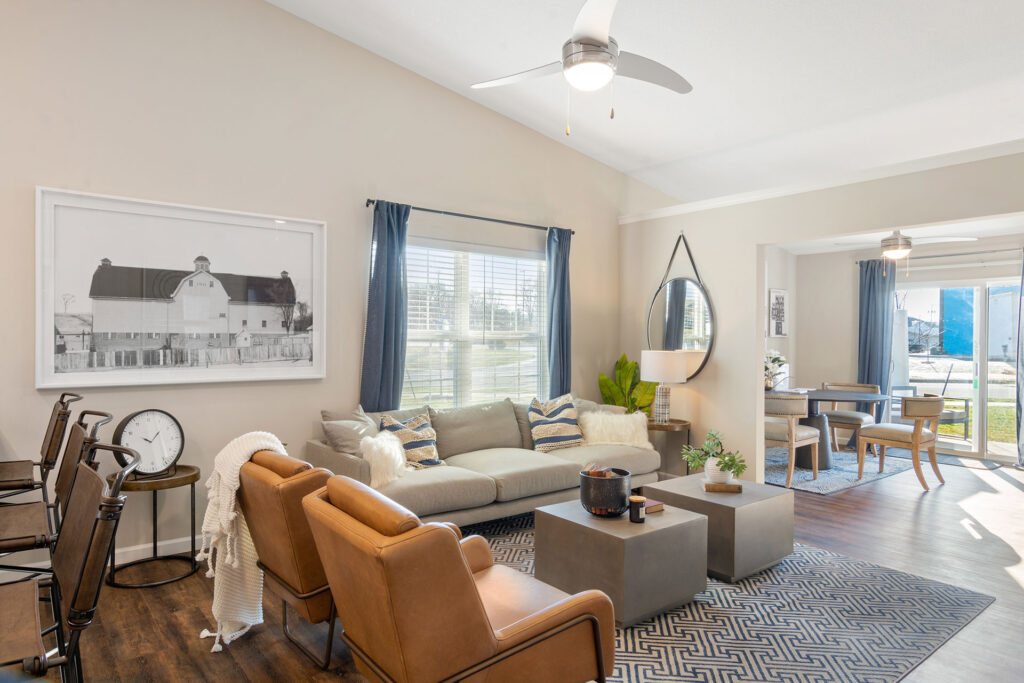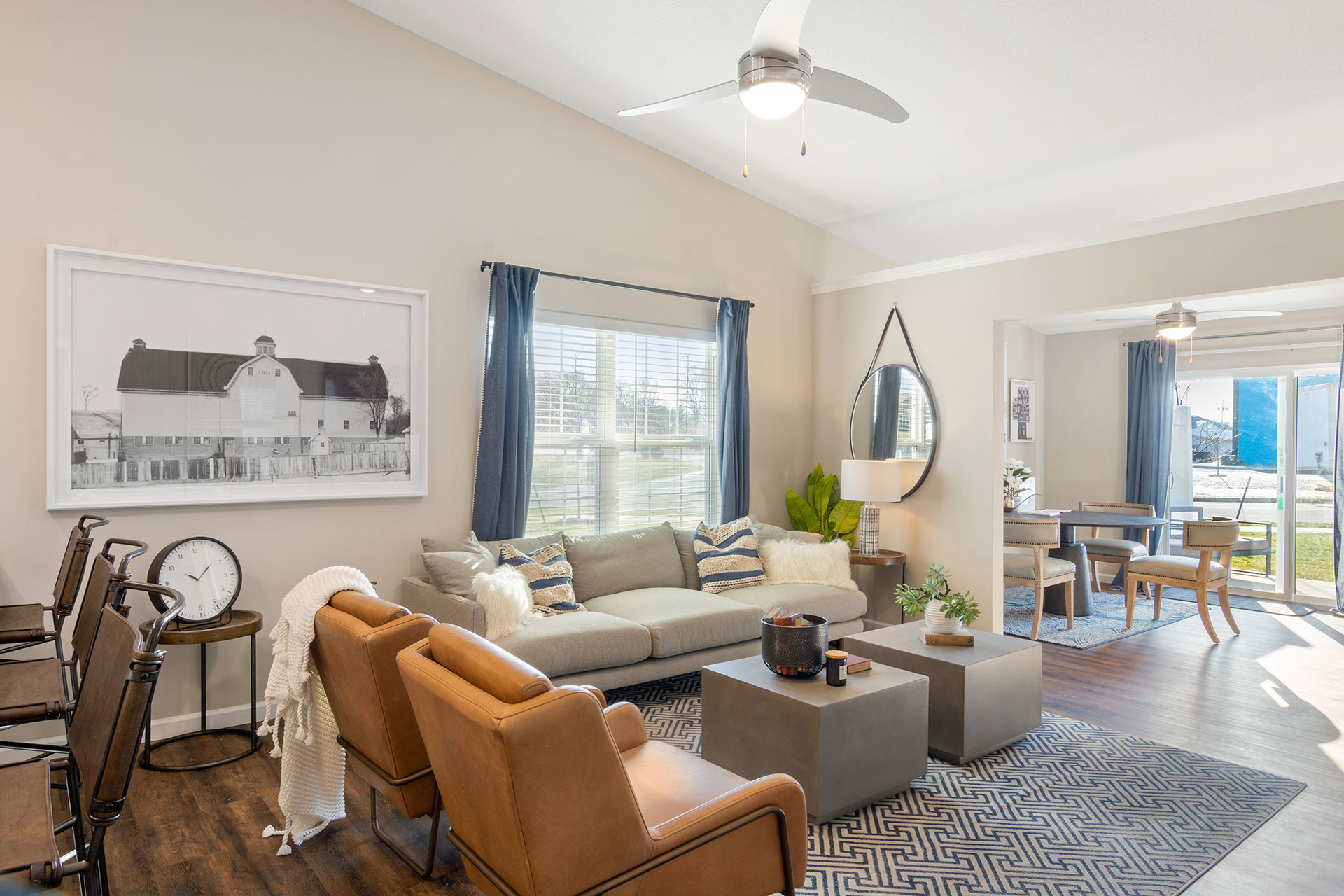 Some Drawbacks
You might run into timing trouble
If you're hoping to have all your rented furniture at your apartment on the day you move in, it will take some coordination ahead of time. Also, keep in mind that your rented furniture will need to be removed by the time you move out, which could pose some challenges logistically, especially for those with short-term arrangements.
You might accidentally damage an item
Stains, scratches, nicks and other accidental damage will likely cost you. This means residents and guests will need to be mindful when using those pieces. Rather than stressing about it, consider it added incentive to be careful and keep your space neat and tidy.
You might have to make some accommodations
When mixing your old belongings with your rented furniture, you might not have room for everything. For example, your plan was to keep your coffee table, end tables and sitting chair, but it doesn't all fit with the couch and loveseat you rented. You can try to identify these issues before moving in by asking your neighborhood manager for room measurements or taking them yourself during your tour.
Depending on the situation, renting furniture might be the perfect solution to help simplify your life. At Redwood, we pride ourselves on offering a completely customized rental experience and that philosophy holds true when it comes to furniture rental options for your apartment.
Discover more ways to customize your new apartment home inside and out.
Want to find an apartment you can furnish with rental furniture? Head to byRedwood.com.