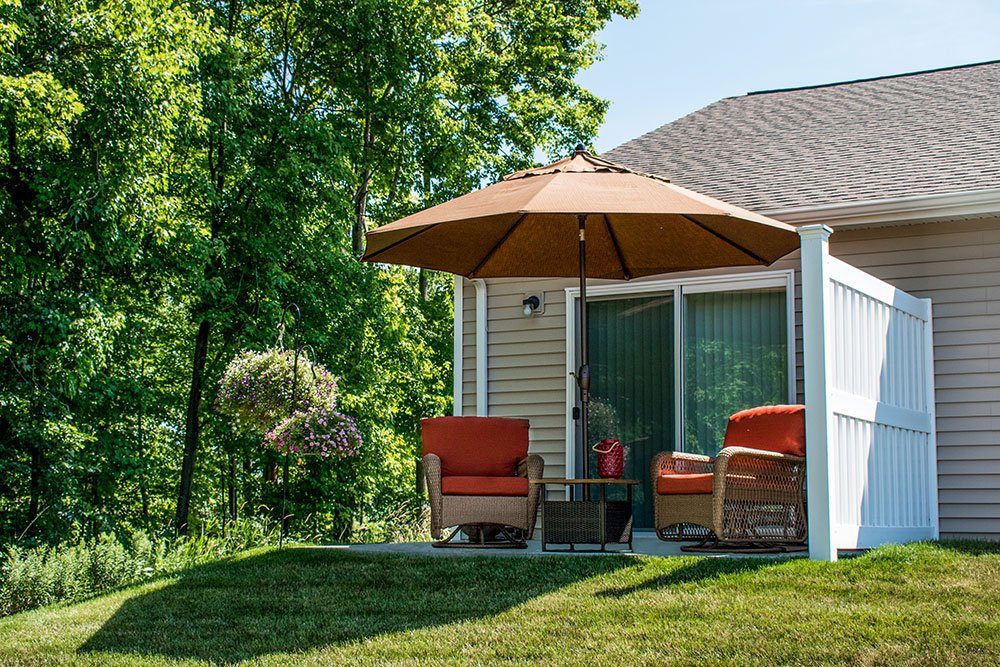 5 Ways to Enjoy Your Apartment Patio Space this Summer
Apartment patio space may not be on the top of your "must have" list for renting, but having your own outdoor space can make your rental experience feel more like a real home. New to having an outdoor space or feeling lost about how to utilize it this summer?
Don't worry, we've got you covered. Take a look at these tips for getting the most out of your apartment's outdoor space and making it your own.
1 | Add Comfy Seating & Decor You Love
There's nothing like being able to walk onto your apartment patio with a cup of coffee in the morning or having the ability to host a dinner outside with the ambiance of the setting sun. Make sure you choose seating that works for your needs. Will you use your space for lounging? Perhaps you'd rather have a dining set that works for casual seating as well as entertaining during mealtimes. We like to pick a decor theme (tropical, neutral, beachy, whatever your heart desires!) and carry that throughout the patio. Whatever you choose, just make sure it's comfortable and useful for your summer patio dreams.
Still not sure where to start? Take a look at this article about maximizing patio space.
Pro Tip: Make sure your apartment patio decor follows your community's rules.
There's nothing worse than getting in trouble with your landlord when it's easy to avoid. If your apartment complex or community has a rules and regulations document, you can probably find out what is allowed in personal outdoor spaces. Many of the rules you'll find there have to do with damaging your home. Some apartment rentals ask residents to not add rugs since they can contribute to staining of the concrete/flooring. Others restrict the use of grills to a certain distance from the home (nobody likes melted vinyl siding!) or don't allow fire pits and other potential fire hazards. Just be sure to check with your landlord if you have questions!
2| Bring the Entertainment Outdoors
Whether it's just you, you and a partner, or a big group of friends, it's nice to have options to keep everyone entertained. Bring a deck of cards outside, set up a board game, or even pull out the yard games! If you live in an apartment that's on the ground floor, you can probably extend your fun into the grass a little bit. Some favorite games to play with friends are Giant Jenga (just be sure to play this in the grass, or your neighbors may complain when the tower comes toppling down), Cornhole, Outdoor Connect4, and more.
If you've got a portable speaker, bring it out for a little music to keep the patio fun going. Just be sure to keep the music at a level that won't make your neighbors upset.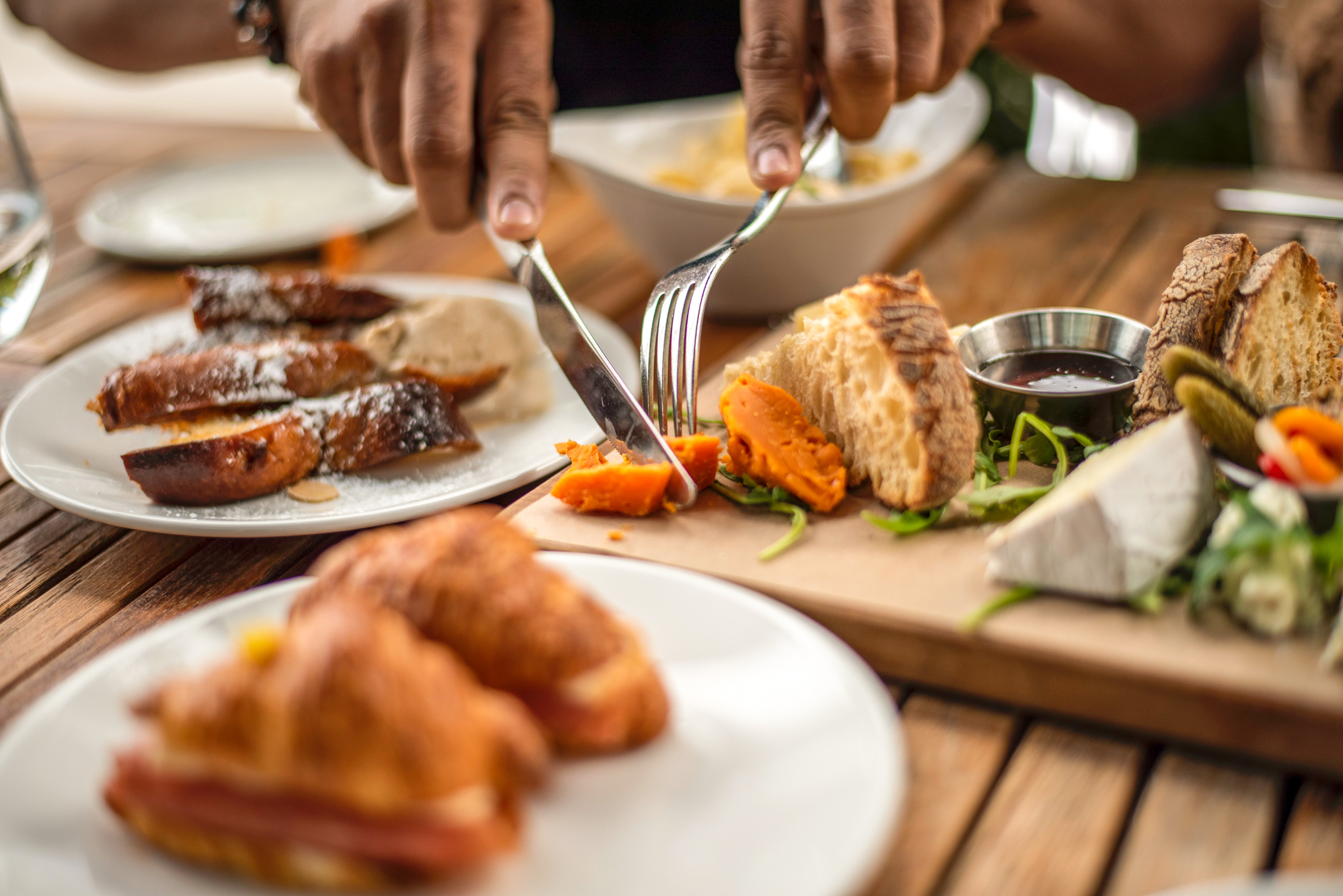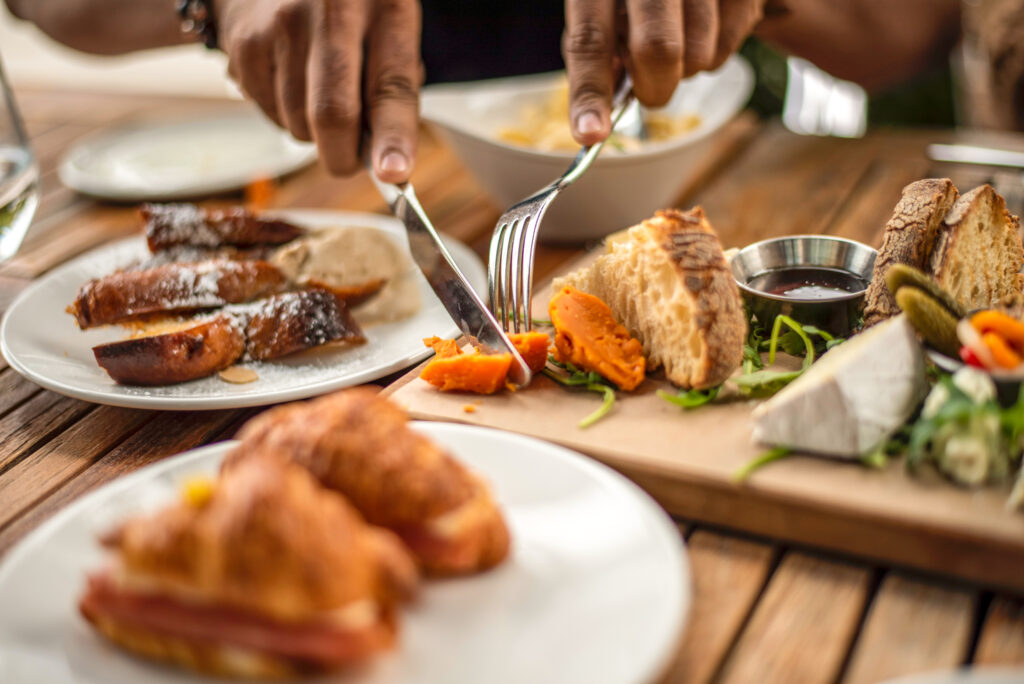 3| Host a Gathering of Close Friends for Your Own Patio Night
Everyone wants to hang out on a patio these days, but only ones with a great ambiance. But who says you have to leave home for that experience? Have your friends and loved ones over for an evening on the patio – with zero wait for a table! You can string battery operated twinkle lights on shepherds hooks or make your own planter hooks to hold the lights. Just be careful not to attach anything to the exterior of your apartment. Landlords tend to charge you when you put a hole in the siding.
Throw in a great menu, a few signature beverages, and some games, and you have the makings of a great night! Feeling a little rusty on the hosting front? Take a look at these great appetizer ideas to get you going.
4| Turn Your Patio into a Garden
Have a green thumb and miss the joys of gardening? Take it outside! There are tons of ways to turn your patio into a gardener's paradise. Container gardens can give you the experience of gardening without having to dig so much. Plant veggies, herbs, and beautiful flowers easily. Whatever you choose to grow, it will give your patio space a natural, inviting feel for when you're not gardening. Plus, if you choose fragrant herbs and flowers, it will add its own type of ambiance to your time outdoors!
Need some tips for getting started gardening on your patio? Take a look at this article from The Spruce.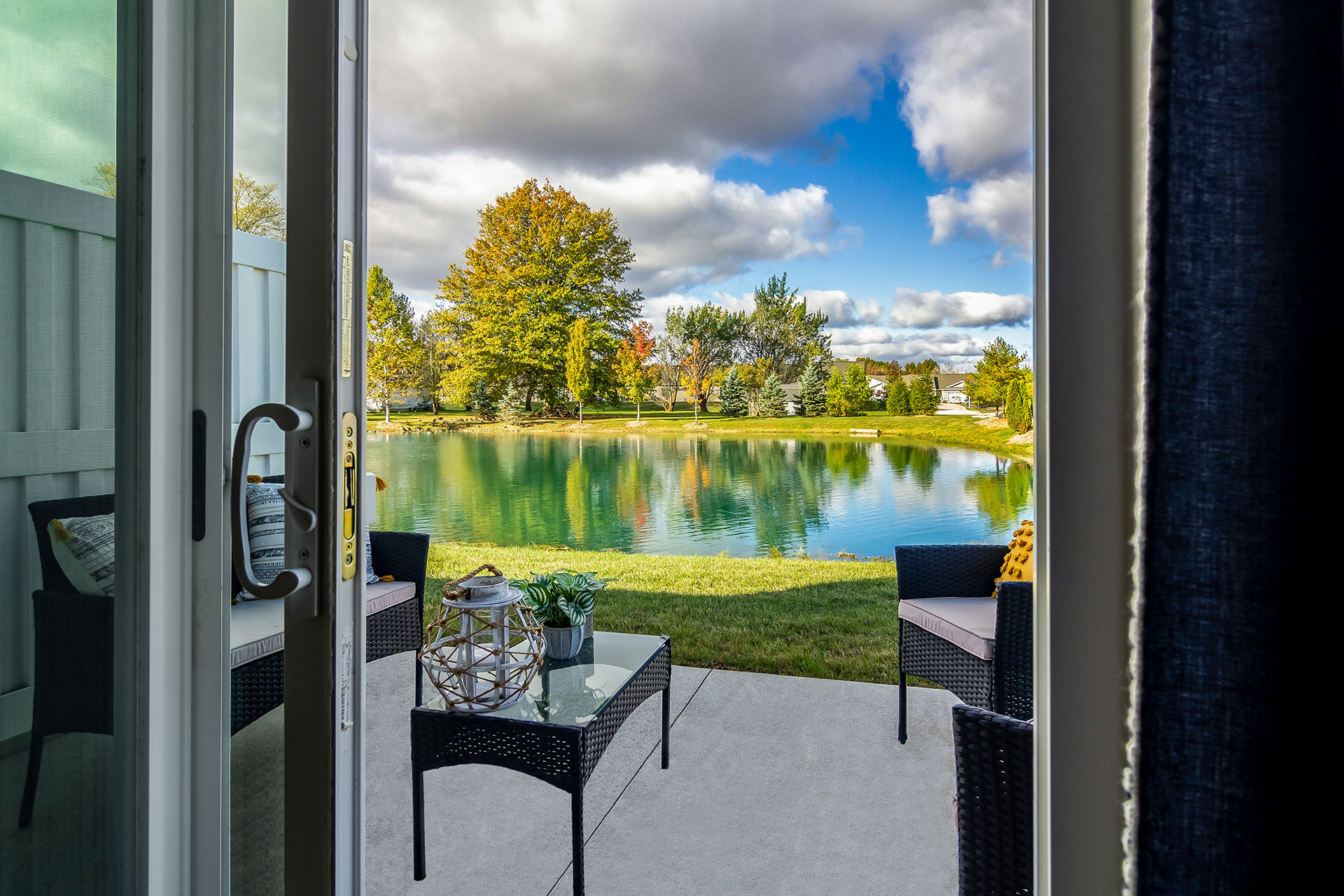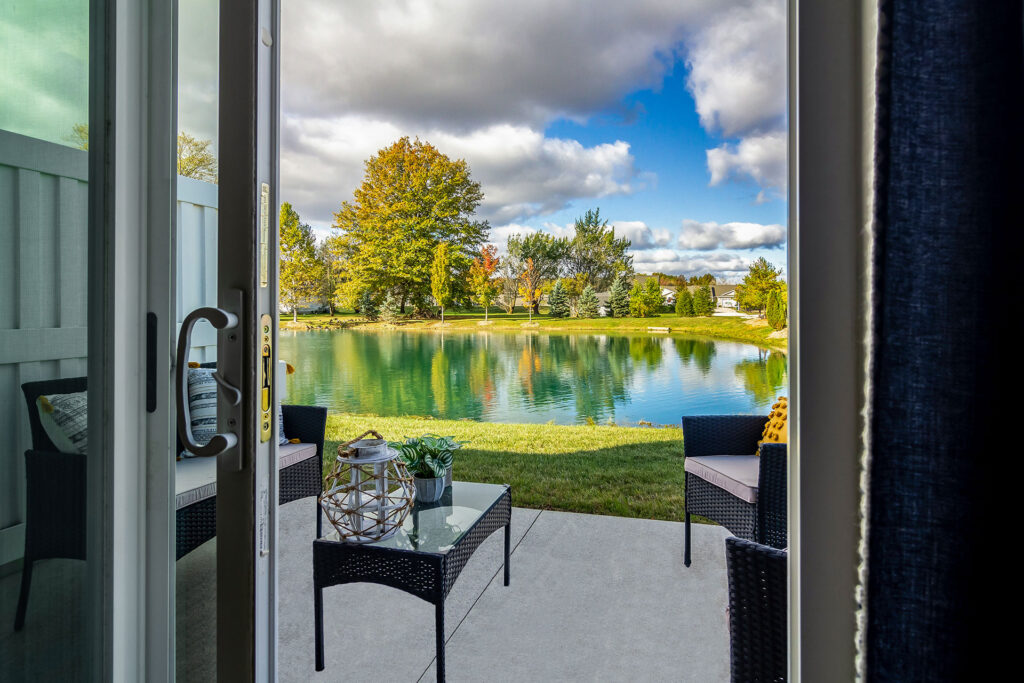 5| Enjoy the Peace & Quiet of a Personal Apartment Patio
One of the best things about having your own patio space? Being able to enjoy it however you like! Whether you're an early bird who likes a good cup of coffee outdoors or a night owl who loves to watch the stars, you're in luck. Having your own personal patio means you can enjoy the peace and quiet anytime. Plus, if you have pets, they're always ready for some patio time!
Whatever you decide to do with your apartment rental patio space this summer, it's sure to make your apartment living experience feel more like home. Need more tips for rental living? Check out the rest of our blog.
Not satisfied with your current apartment's patio space offering? Maybe it's time to find a new apartment rental in your area! Take a look at these other options.