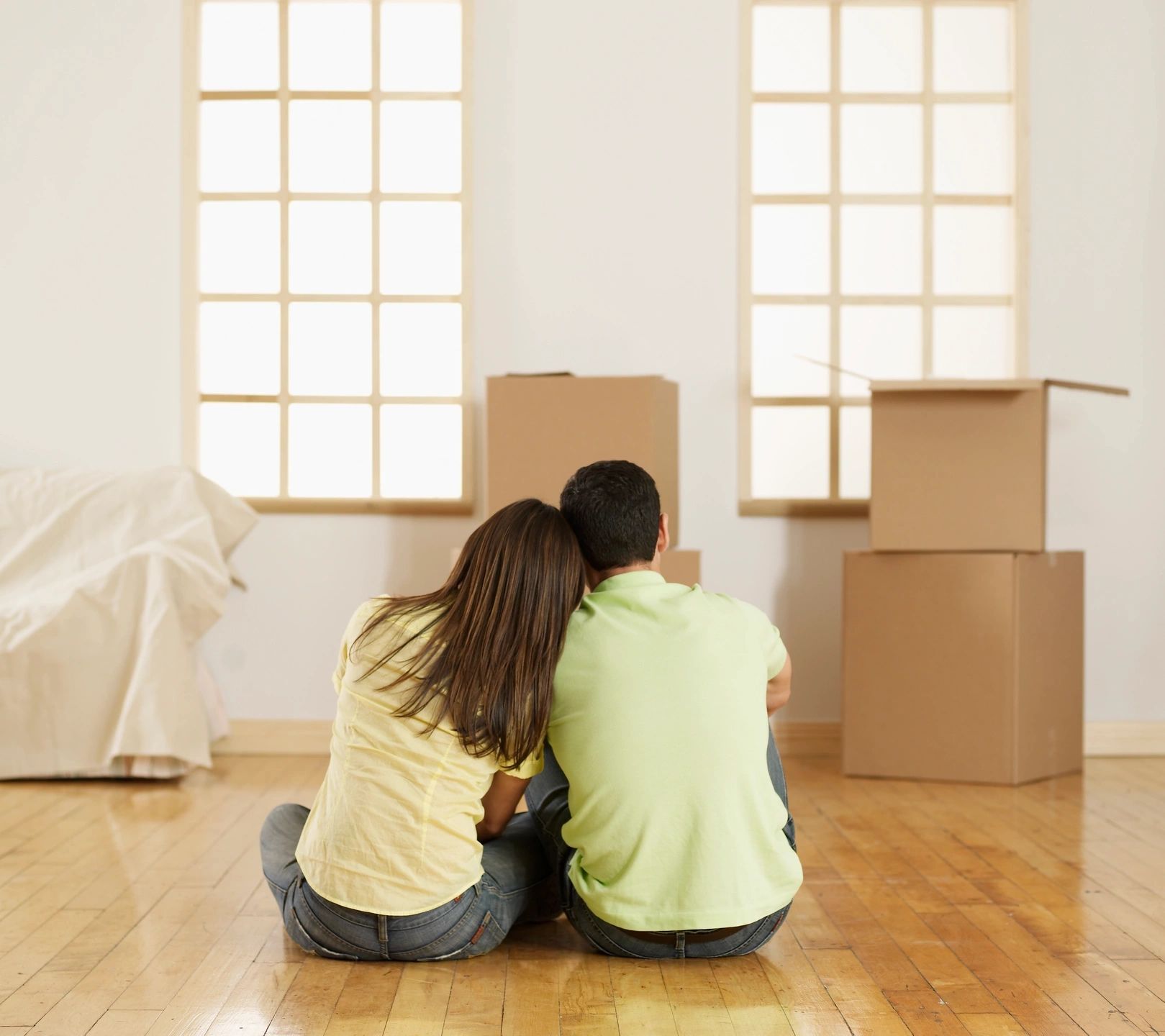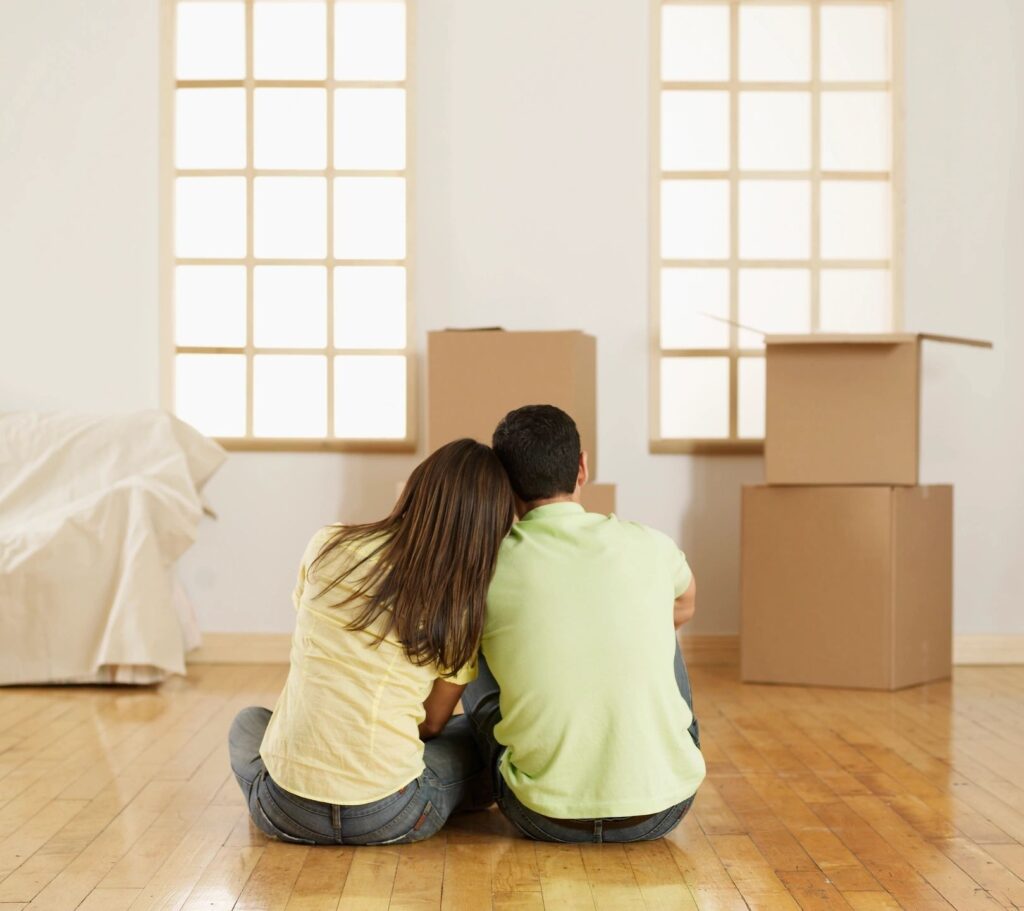 8 important things to remember when planning your move
8 important things to remember when planning your move
At Redwood Neighborhoods, we know moving. And the summer is one of the most popular times to move! That means millions of people are moving from coast to coast, town to town and across the street. It's a very exciting time in most people's lives with opportunities to make new friends, see new sights, and invest in a new community.
But before you take a deep breath, put your feet up, and settle into your new apartment, home, townhouse, tiny house, or condo, there's lots of work to be done. Moving is more than just packing boxes and locking the front door behind you.
Especially if your new destination is across state lines or even overseas, here are eight mission critical things to remember when planning your next move.
Make a BIG List (and check it twice)
Way before moving day, things will start to get hectic. Before the storm, it's best to craft up a comprehensive task list, checklist, and countdown calendar for everyone who's involved in the move. From purchasing packing supplies to hiring a moving company, every detail should be documented so you can get your security deposit back (if applicable) from your current landlord AND arrive at your destination in one piece.
A few of many things to include on your moving checklist:
Moving services vs truck rental 
Landlord notice 
Sign new lease agreement 
Moving supplies 
Travel arrangements 
Packing schedule 
Forwarding mail 
Request time Off 
Hire a cleaning service 
Measure Your New Space
While your furniture may fit perfectly in your current space, if you're planning to take your current decor along with you as you move, your new home may have a completely separate layout and flow. A critical step in your moving process is properly measuring your new space and your large furniture so everything you love will fit.
Along with the square footage of your new space, at a minimum, measure the height, width, and length of your:
Sofas 
Coffee tables 
Bookcases 
Office desks 
Wall art 
Lamps 
Bedroom furniture including nightstands 
TV stands 
Kitchen counter appliances 
Taking accurate space and size measurements helps with two things; planning for furniture placement in your new space and knowing which items can fit through doors, stairs, and hallways. Be sure to check with your property management company for printed or digital floor plan layouts with dimensions.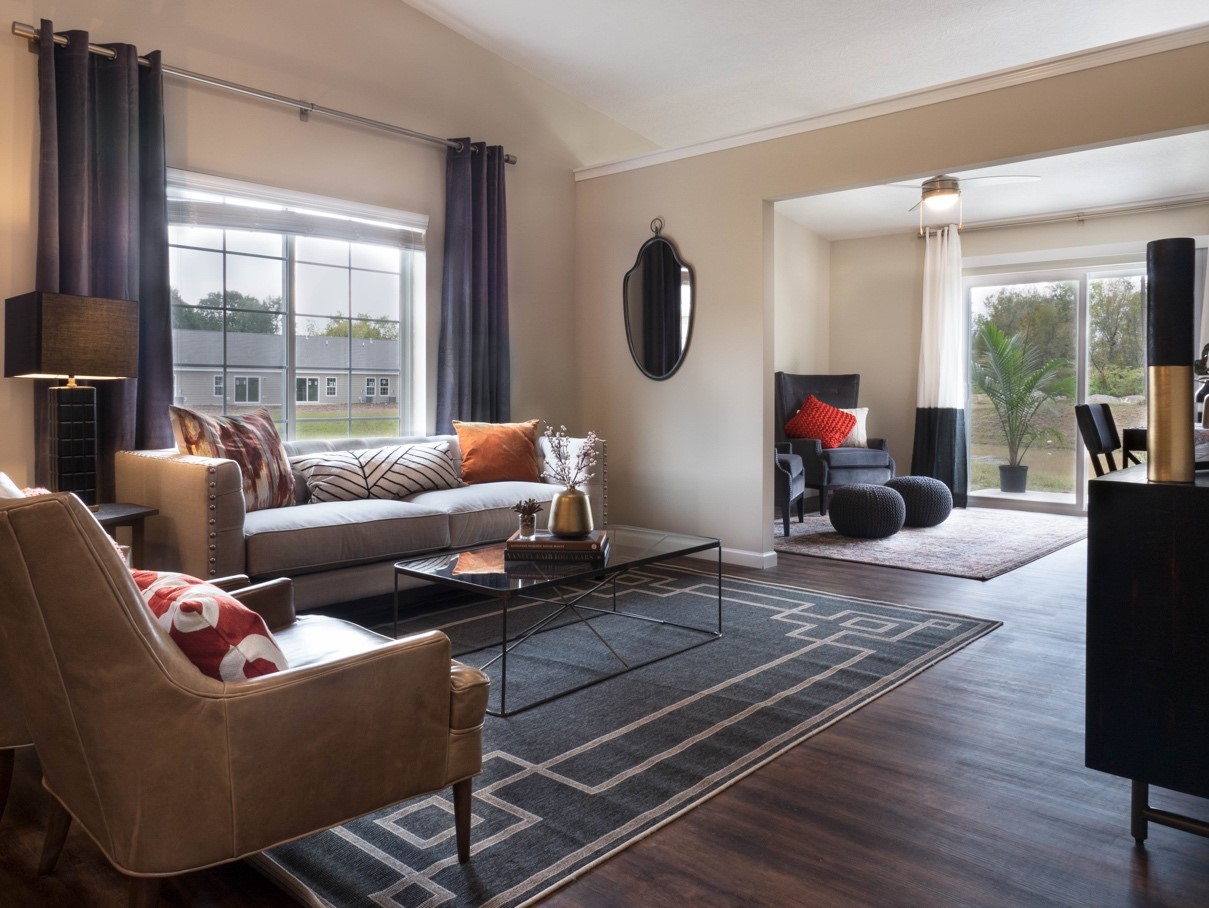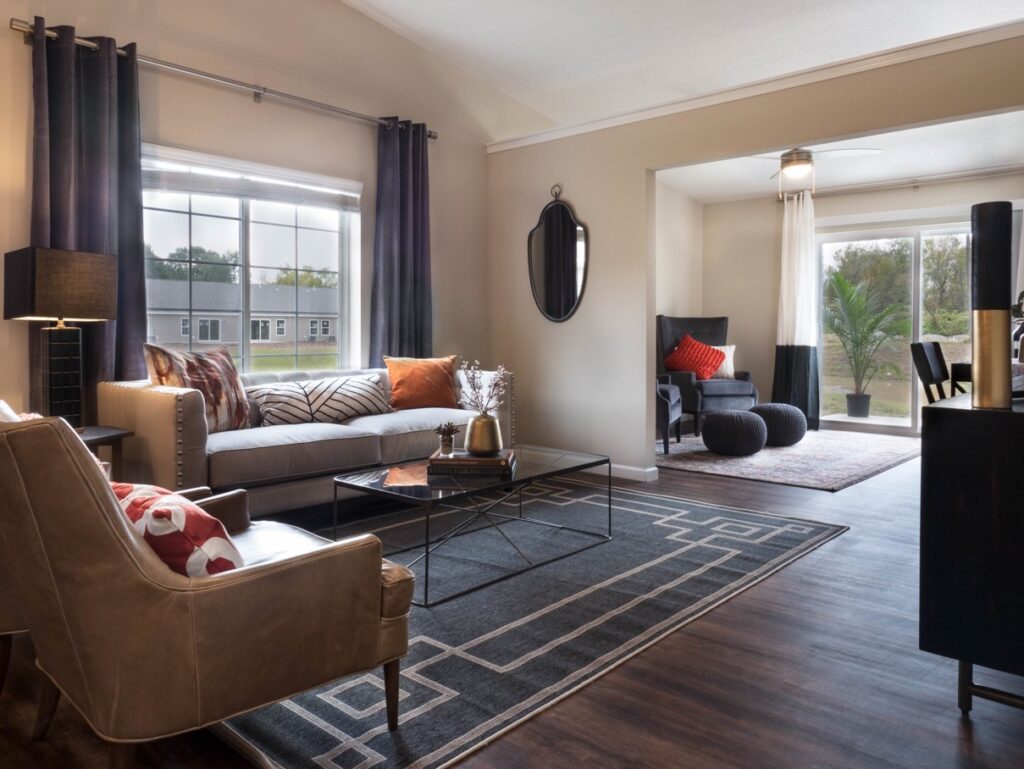 Determine if Renting Furniture Is Right for You
Not ready to commit to new furniture yet? Depending on where you rent from, you may be able to rent your furniture. Places like Redwood offer their residents the option to rent your furniture with CORT. You can pick out exactly what you want on a budget that works for you. And you won't have to worry for a second about moving it, since the rental company takes care of that for you. Before you decide on any furniture, make sure you think about a few details:
Will this piece physically fit in my new home?
Will this add to the theme I want?
Is there an option to buy the furniture if you love it?
If you're interested in renting furniture in your new home, you can reach out to your new property manager to see if this is a possibility for your move.
Organize Every Part of Your Move
Think about everything you'll be moving. Do you have an organized plan for getting it from your current home to your next one? If not, try these ideas.
If you're hiring movers, do research to find the best rates and deals for your area and season. Your new apartment company may even have suggestions, or even special incentives, for certain companies.
Clearly mark your boxes with what's inside. Nothing is more frustrating than forgetting the contents of a box, and then having to cut it open to double check.
TIP: Number the boxes, then create a note in your phone corresponding to each number and list what's inside.
Once you pack, group boxes together by room. On moving day, you can place them together in the truck. This way, when you arrive, the confusion of "where does this go?" will be cut out. Create a system in advance for packing the truck, keeping rooms together, cutting out confusion.
Pack a Separate Bag for the First Few Nights
Moving days are usually very long. And the moment you arrive in your new home, the last thing you want to do is unpack half the house so you can have a hot cup of coffee in the morning, brush your teeth, and put on a clean pair of clothes. Be sure to pack a small overnight bag for each person moving, and a box for small appliances and secure items that can be carried or stored separately from your moving truck. You'll appreciate it the first couple of days in your new place.
Plan to Donate
No one wants to pay to ship and move boxes and boxes of things you don't want, need, or use any longer. Plus, there's nothing wrong with a healthy closet and storage bin purge after taking stock of what you want to keep in every drawer, closet, and on every shelf. Today's largest charities, including Goodwill, The Salvation Army, and American Red Cross have donation sites all over the United States. Donating is simple – just bring one, two, or more boxes and bags of items in good condition. You can also donate large furniture or sporting equipment items at any time. Even better, each donation will result in a receipt you can use as a tax deduction!
Change Your Address
With online bill pay, it's very easy to forget to update your address information on your personal accounts. If you can prepare a simple checklist in advance of your monthly bills and statements such as your cell phone, credit card statement, bank statement, and more, you won't forget to make these important updates.
Remember, updating your address everywhere is very important. As an example, if you move to another zip code and you update your credit card account address, accounts on autopay may not charge successfully with an invalid postal or zip code address verification process.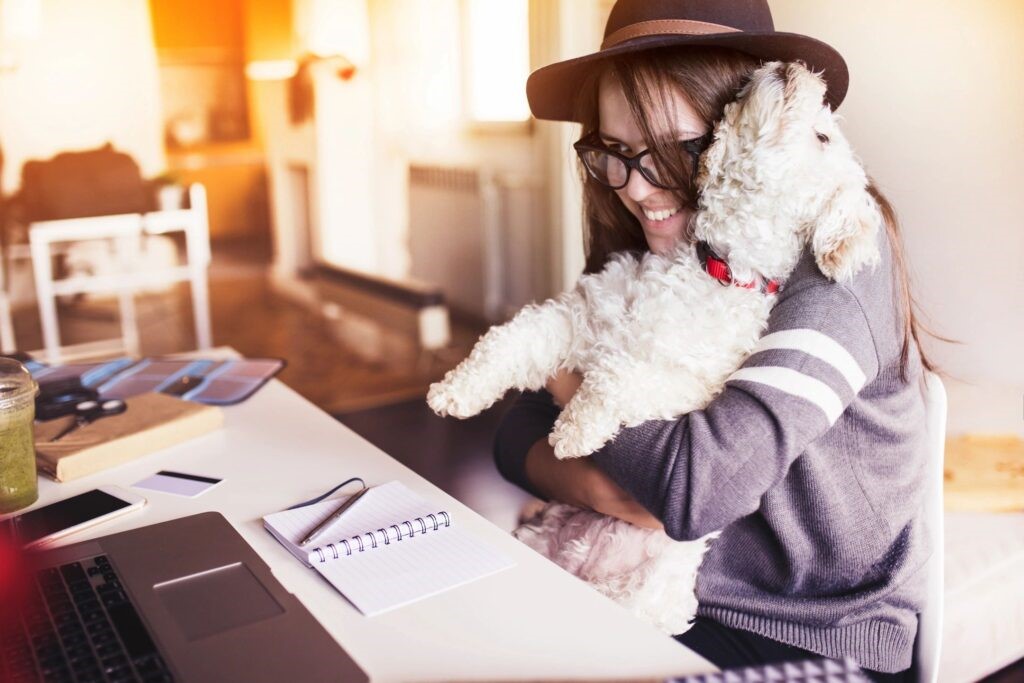 Make a Plan for Your Pets
Moving is not just stressful for humans. Your pets feel it on two fronts. They feel the stress of activity happening, strangers everywhere helping, as well as feeling your stress! If you've got one or a few furry friends such as a cat or dog (or both), here are a few tips on how to best plan for their well-being during their move. Maybe a friend or neighbor can watch them during the better part of the day, or there may be daily boarding services at your local veterinarian. Either way, the less stress your pets experience during your next move, the more comfortable they will be at your new place.
Moving doesn't have to mean a day full of stress! With these suggestions and some planning, you'll be able to move into your new apartment with ease.
Looking for ideas on decorating your new home once you move? Take a look at all our suggestions in our other articles on the Redwood blog.
Are you looking for a rental that has space for everything you need to live a remarkable life, without giving up the feeling of living in a real home? See all that we offer at byRedwood.com.