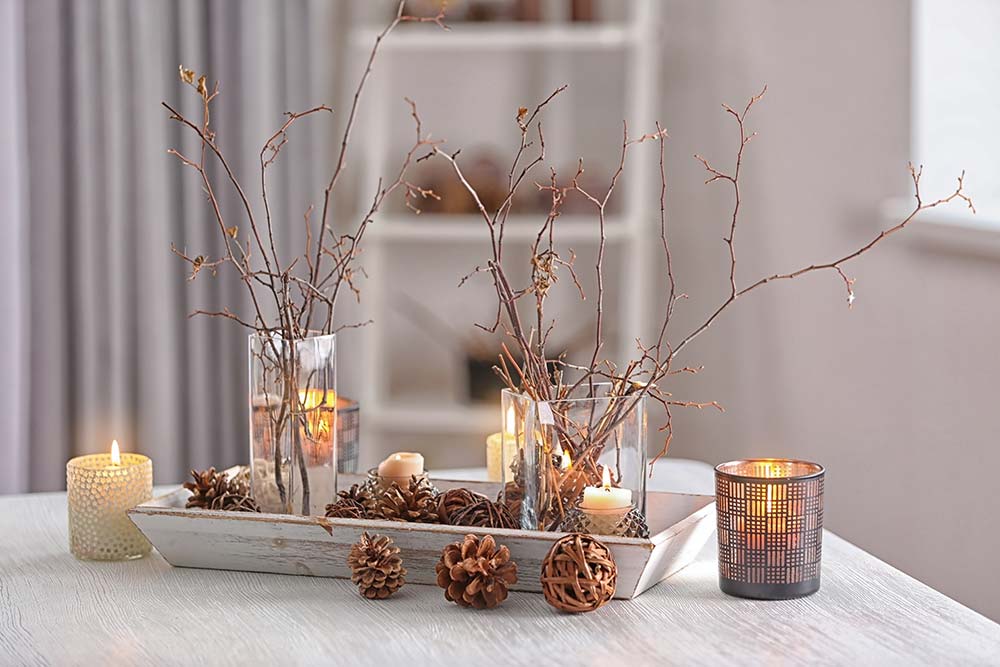 How to decorate for the holidays in an apartment
Besides spending quality time with friends and family, lots of us have big plans for decorating the inside and outside of our homes. From aromatic potpourri to charger plates and twinkling lights on trees, there are hundreds of ways to spruce up your living space for a more festive look.
But when your apartment rental square footage is limited and property management rules apply, you may be asking yourself, "How can I decorate for the holidays in my apartment?"
At Redwood apartment rental home neighborhoods, for over thirty years our residents have been showing off their interior design skills with some amazing holiday decor. So, if you're ready to join your neighbors and friends in the festive tradition, here are some of our best ideas on how to decorate your apartment during the holidays.
Start with a Google Search
Before each holiday, many local and national decor retailers such as Big Lots, Walmart, Michaels, Amazon, and Joanne Fabrics will have excellent specials and promotions on all things holiday decor. With a few searches online, you'll have access to the best deals and prices on things such as:
Lights
Baskets
Garland
Trees
Scented Candles
Centerpieces
Silk Flowers
Wreaths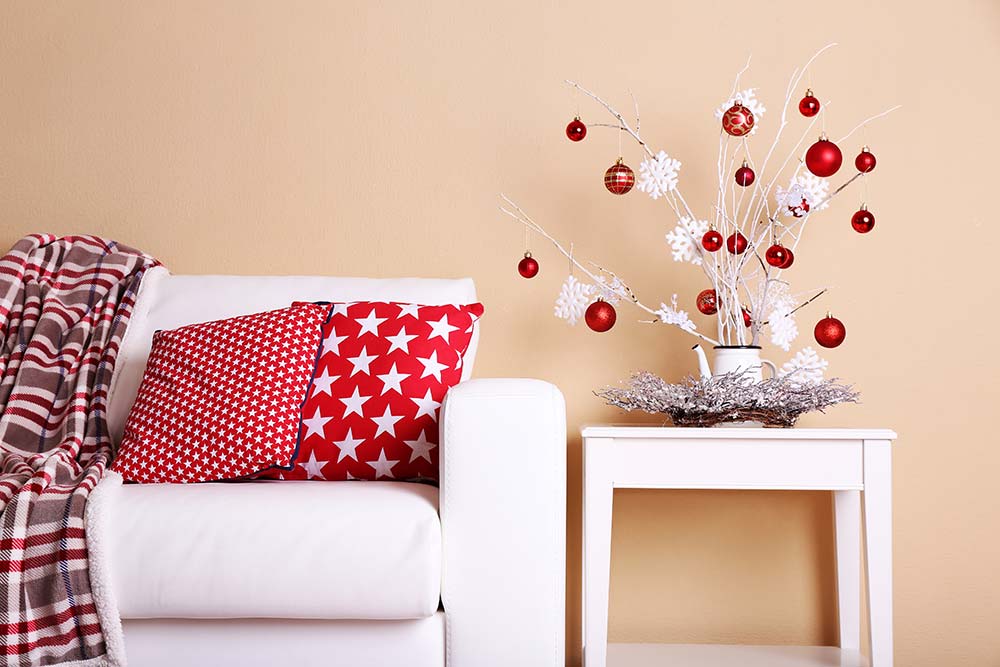 Get Inspired
While traditional holiday décor never goes out of style, home design trends are always changing. So, if your style is more modern, you're on a budget, or you don't know where to get started, it may be time to turn to Pinterest for some inspiration.
There are lots of small decorative holiday items to choose from:
Don't forget. This is a great opportunity to dream up some of your own unique décor creations. During the holiday season, be sure to stop by your local craft store such as Michaels for their free decorating class schedule!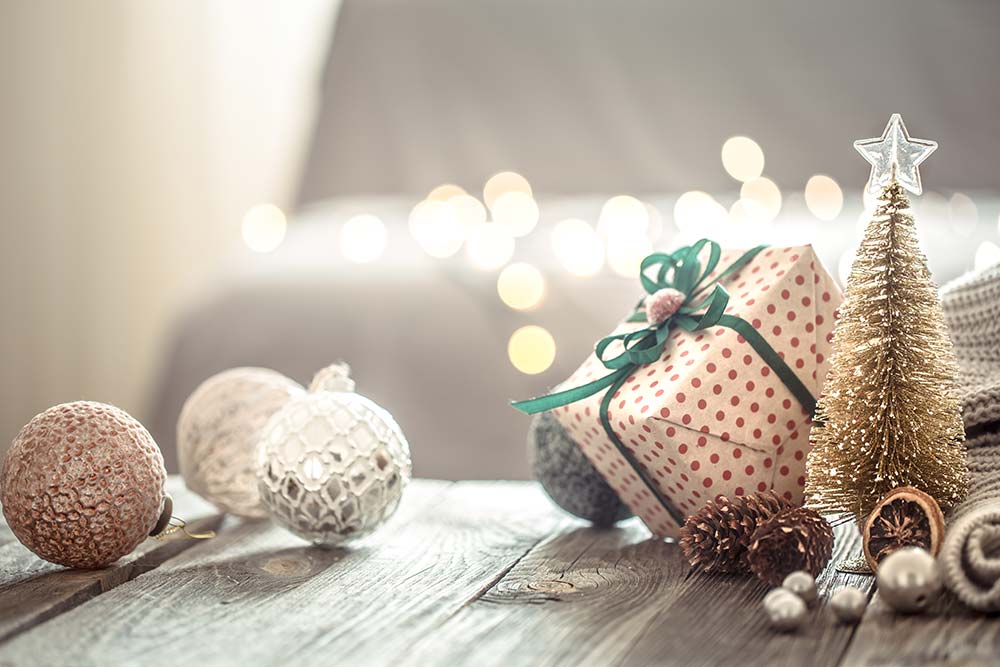 Plan out your apartment holiday decorations
It doesn't matter if your apartment home is 500 or 5,000 square feet, when you can plan out your overall holiday decor strategy, you'll always end up with a great result.
Start by creating a list of each room in your apartment
Select one or two larger decor items for each room
Pick three or four additional smaller items to compliment the space
Planning each holiday also helps apartment renters understand how much storage space they will need for their seasonal items. For example, Redwood apartment homes come equipped with attached garages so you can store all kinds of holiday decorations away from your day-to-day living space. Learn more about the Redwood Advantage here.
Here are some decorating ideas for an apartment living room for Thanksgiving:
Large holiday decor items
Fall color silk flower arrangement on your coffee table
Fall color throw blanket on the sofa
Small holiday decor items
Fall color drink coasters
Two scented flameless candles on the TV stand
Basket of cinnamon scented pinecones
Heirloom holiday artwork from friends and family
Turkey potholders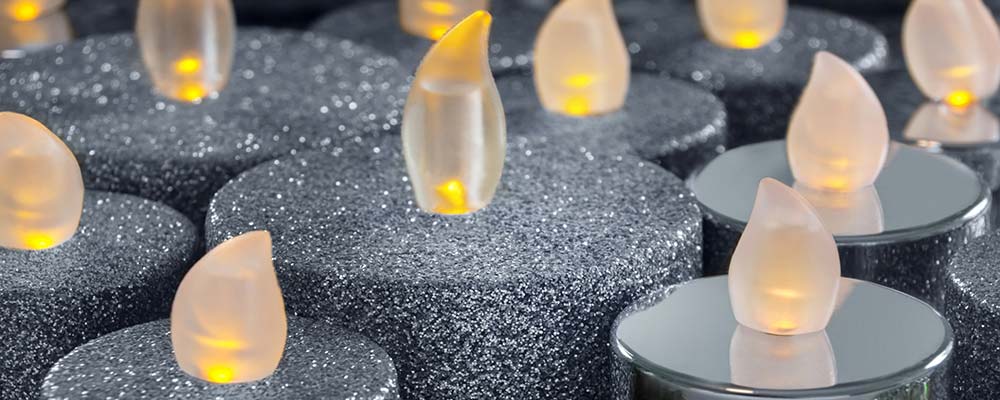 Reuse items and try not to over-shop
One of the biggest mistakes apartment renters make when decorating their apartment for the holidays is over-buying with limited space for storage. As an alternative to buying all new décor for each holiday, as you go through your holiday décor plans, be on the lookout for items you can use and re-use including:
Serving bowls
Serving spoons
Dinnerware
Flatware
Cloth napkins
Pillow covers vs. pillows
Touch all the senses
Don't forget! Holiday décor doesn't have to be something you simply "look at". Be sure to include soft background music, candies, sweets, and other decor to your home so when you come home, you know it's "that time of year".
Popular holiday specific decorating ideas for your apartment rental home
Thanksgiving
Autumn colored placemats and napkins
Floral pumpkins
Woven throw blanket for sofa
Gratitude calligraphy signs
Pear and fall leaf dining table centerpiece
Basket of granny smith apples, acorns, or pine cones
Cinnamon scented candles
Chanukah
Basket of dreidels or gold coins
Fresh challah bread
Blue and white door wreath
HanukkahChan dish towels
Star of David candelabra
Blue and white stoneware
Kosher macaroons
Low light plant or tree lighting
Vanilla scented candles
Christmas
Candy canes
Homemade ornaments
Themes throw blankets for living room and bedroom
Artificial Christmas Tree
Tree lights
Garland for the front porch or patio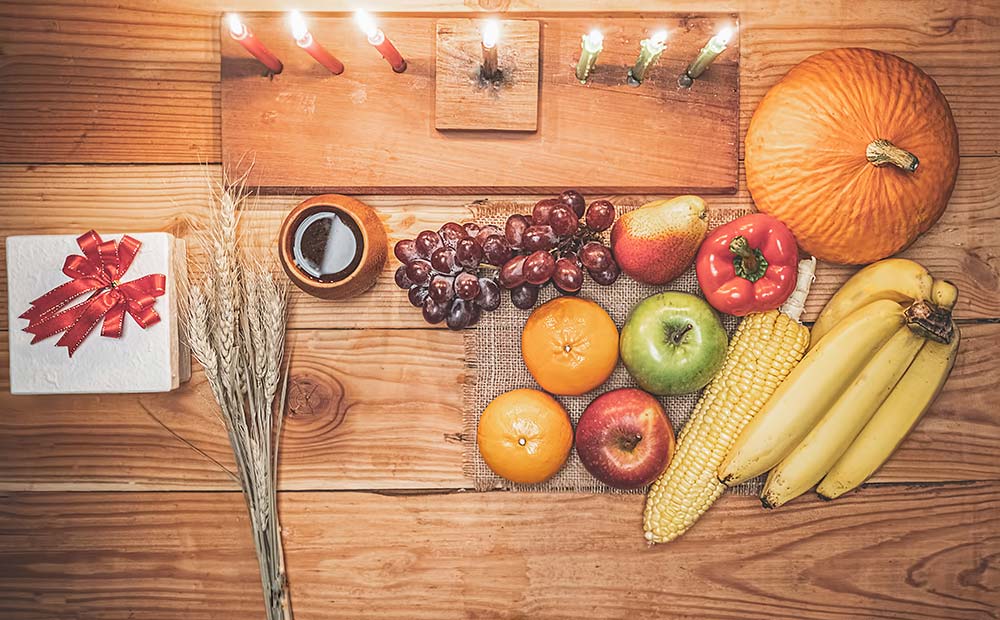 Kwanzaa
Kinara candle holder
Kente cloth wreath
Seven principles calligraphy signage
Wood chalice
Kwanzaa flags
Coconut cake pops
Easter
Mini basket with artificial eggs
Bunny figurines
Candy holder glass baskets
Floral tablecloth and dinnerware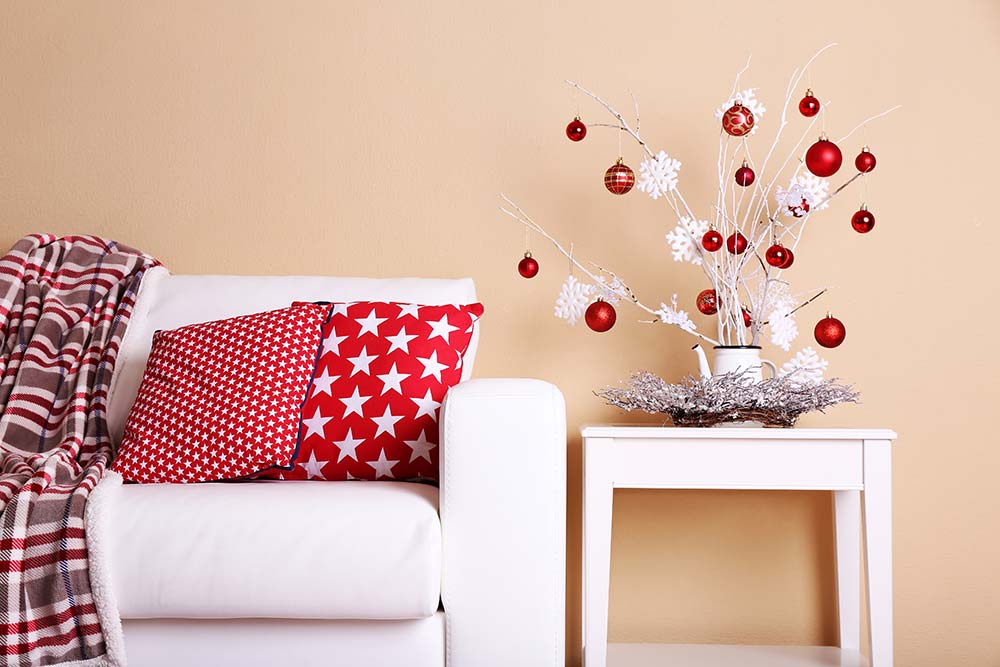 Decorating your apartment for the holidays can be simple
While we may not have the time or budget to decorate for every occasion, there are great ways to capture a holiday vibe inside every sized apartment. And if you feel like it's time to spread out with an apartment that feels like a single story home, discover why thousands of residents choose Redwood.