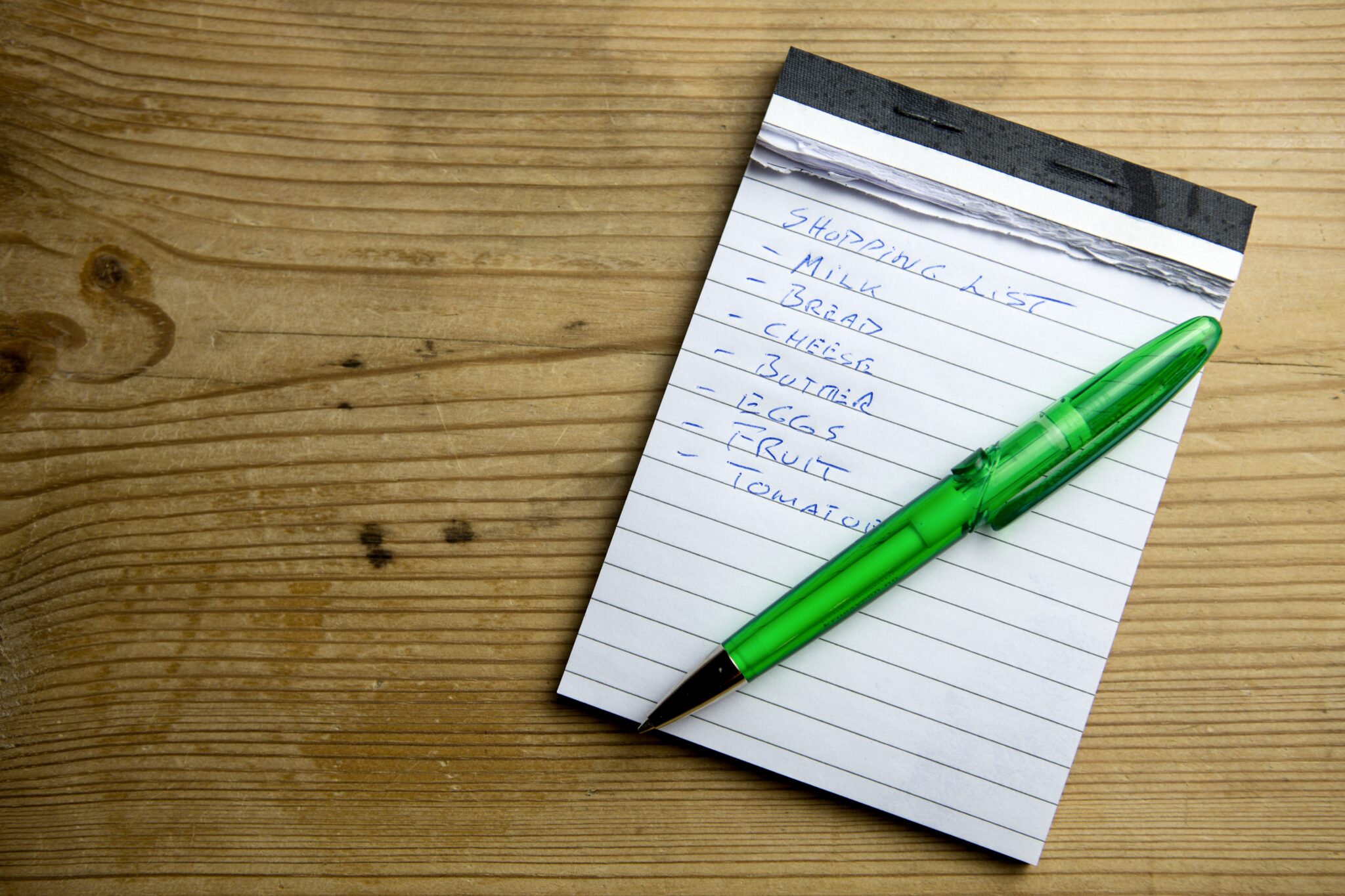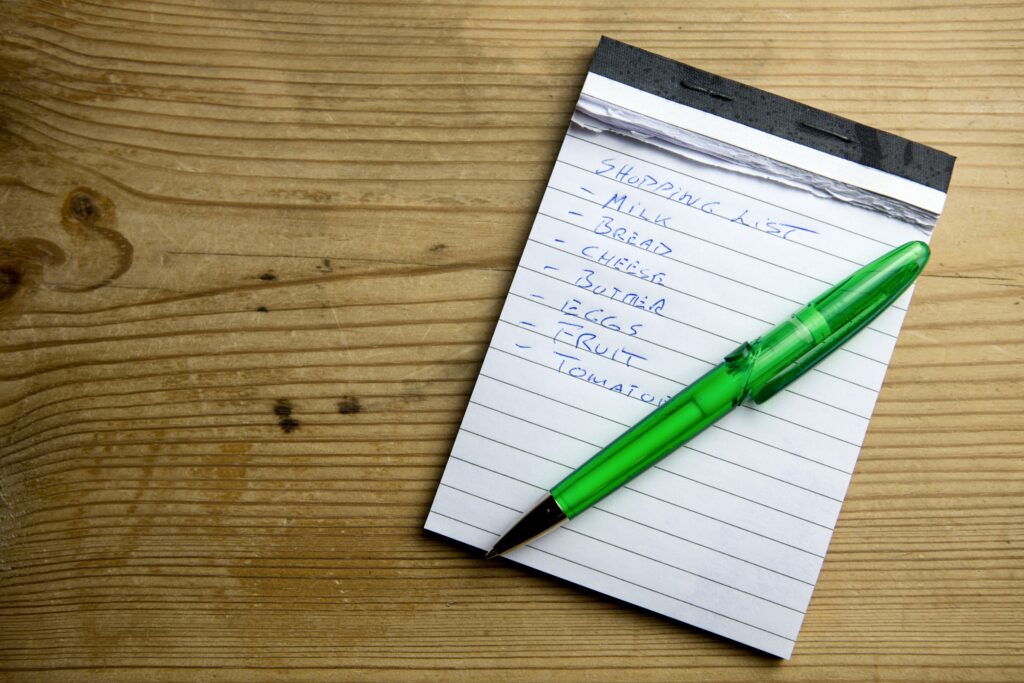 Everything You Need on Your New Apartment Grocery List  
When you're moving to a new apartment, it's easy to get overwhelmed by all the tasks you need to complete—especially when it comes to grocery shopping.
To help you stock your shelves in your new home, we've compiled a grocery list with everything you'll need for the first few weeks.
Start with the Essential Groceries
Before you shop, make a list of everything you absolutely cannot go without—the true essentials should be at the top of your list. There are some items nearly every recipe calls for, so it's good to have these on hand for the first few meals in your new home. These can include:
Protein (meats, tofu, or plant based) 
Grains 
Pasta 
Milk 
Bread 
Coffee 
Tea 
Don't Forget the Fruits and Vegetables
Fruits and vegetables are perfect to have in your home as a snack or side to any meal, and they're a nice way to eat healthy and round out your diet. Just remember, fruits and vegetables don't last as long as other foods, so plan ahead for what you're going to actually use before they go bad. Here are a few ideas to get you started:
Potatoes 
Lettuce 
Bananas 
Apples 
Berries 
Peppers 
Take Inventory of Your Current Stock, and Determine What Gaps You Need to Fill
You probably already have a good amount in your kitchen already, but this doesn't mean you're fully stocked, or that you don't have gaps to fill. With items such as herbs, canned foods, condiments and other staples, there are probably a few things you should replace or replenish. Take inventory of your cabinets as you pack so it's easy to make a list of what you need. Here's where we would start:
Herbs & Spices 
Spices and herbs are something you don't realize you're running low on until you need them. And because they're so often used in recipes, it's good to have them on hand when you're prepping your first few meals. Here are some key herbs and spices you likely want to have on hand:
Salt 
Pepper 
Cinnamon 
Garlic powder 
Basil 
Oregano 
Rosemary 
Canned Food 
Canned food is smart to have on hand for a quick meal, or as a cooking ingredient. However, our canned food often gets disorganized or expires before you notice, and it can be difficult to take stock of if you're not thinking about it. Check all the basics, such as:
Broth 
Beans 
Tomato sauce 
Soups 
Vegetables 
Chili 
Baking Ingredients 
You're likely going to want something sweet to celebrate the new move, so baking essentials are a must on your list! If you have a favorite recipe, see if you have enough of each ingredient to make it before your move. And if you don't, this will be a good time to add them to your growing grocery list. Baking ingredients you should check off are:
Flour 
Vanilla 
White/brown sugar 
Butter 
Vegetable oil 
Shortening 
Condiments
Always check your condiments, because these can go out-of-date without you noticing. If it's not fresh, it's time to replenish your supply. The most common condiments you'll use, and should ensure you have include:
Ketchup 
Mayo 
Mustard 
Hot sauce 
BBQ sauce 
Peanut butter 
Jelly 
Soy sauce 
Salad dressing 
Remember to Restock Your Cleaning and Household Essentials
Don't forget about the non-food items that belong on your shopping list—there are plenty of cleaning and household items you'll need right away. Here are a few of the basics:
Paper towels 
Toilet paper 
Hand soap 
Detergent 
Cleaning supplies 
---
Moving into a new home is the perfect time to take a full inventory of what you have in your kitchen, and what gaps you need to fill to round out your cupboards. Use this list to ensure you will have everything you need to make your favorite meal or clean your new home.
If you live in a Redwood Neighborhood, you'll be only minutes away from shopping, including your favorite grocery stores. So once your list is ready to go, you'll be able to pick up what you need in no time.
Still looking for the perfect home? Get more information about Redwood's single-story, two-bedroom, two-bathroom apartments at byRedwood.com. Once you've moved, you can find ways to celebrate with your new neighbors with tips from the Redwood blog.