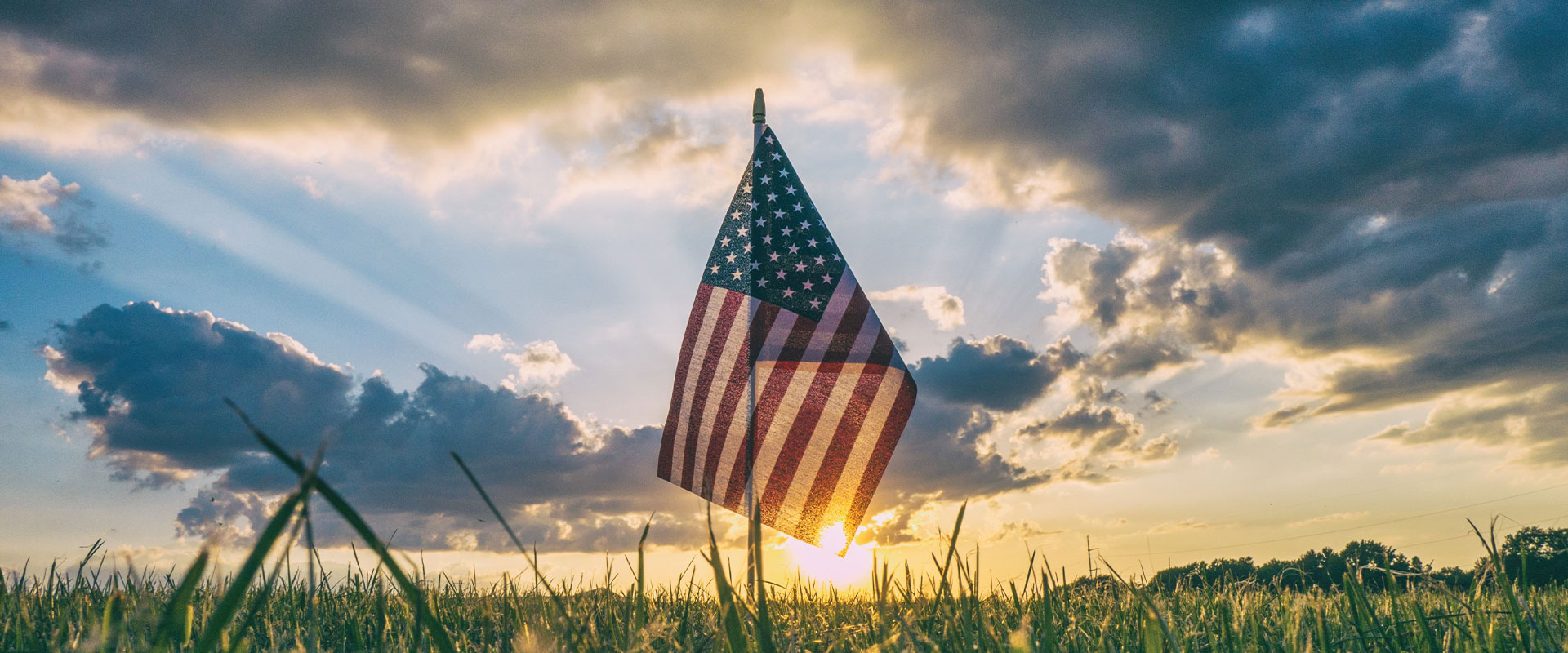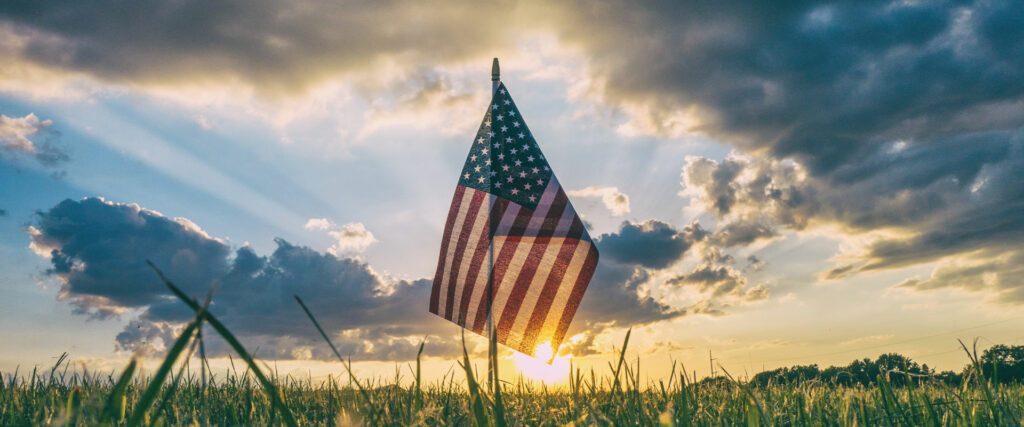 Redwood's New Discount for U.S. Armed Forces Veterans
At Redwood, we value all of our residents. And we like to do what we can to show them how much we care. On the heels of our Resident Appreciation Month, our company wanted to do something special for United States Armed Forces veterans by unveiling our new Veteran's Discount Policy.
Redwood has historically offered a discount to active duty military members, and also to police officers and firefighters. And we think veterans deserve a thank you for their service as well. So for the first time in Redwood's history, we have created a program for veterans to receive a discount on their fees!
All new Redwood applicants who are U.S. Armed Forces veterans will be eligible to receive a discount on the up-front fees associated with leasing. They'll get a $0 deposit, $0 administrative fee, and $0 application fee.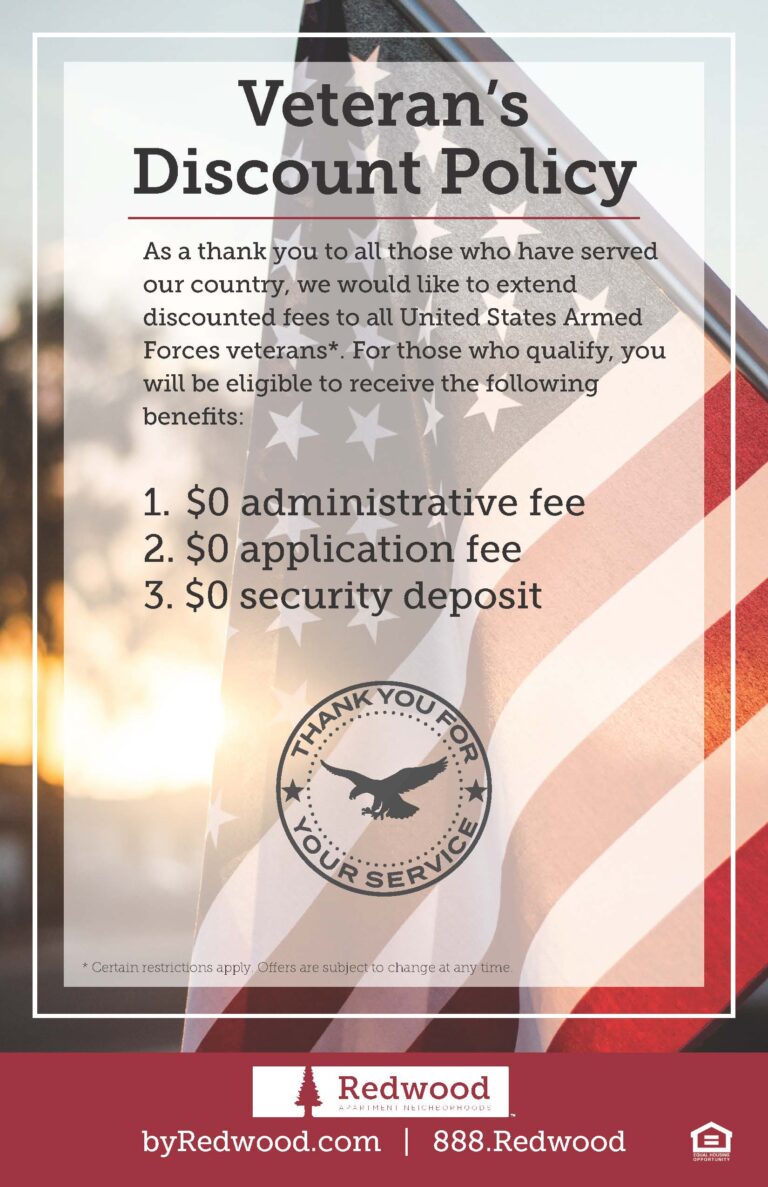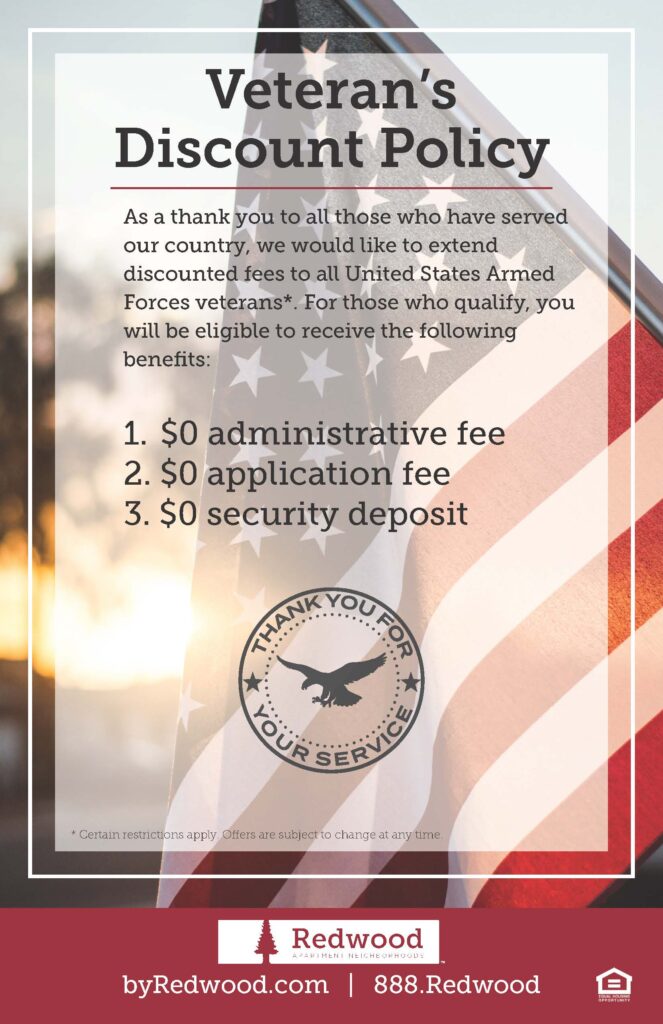 We are thrilled to offer this discount to new applicants, and we hope it is a helpful gesture to those veterans considering a Redwood Neighborhood for their new home.
For more information about specific floor plans, availability, and where our neighborhoods are located, please visit our search page.
To speak with someone about help with the search for the perfect Redwood apartment home, please contact our team! Our Redwood Ambassadors are always happy to help answer questions, get you in touch with the right neighborhoods, and assist in any way we can.
Find out more about Redwood Apartment Neighborhoods here or continue on to our other blog articles.