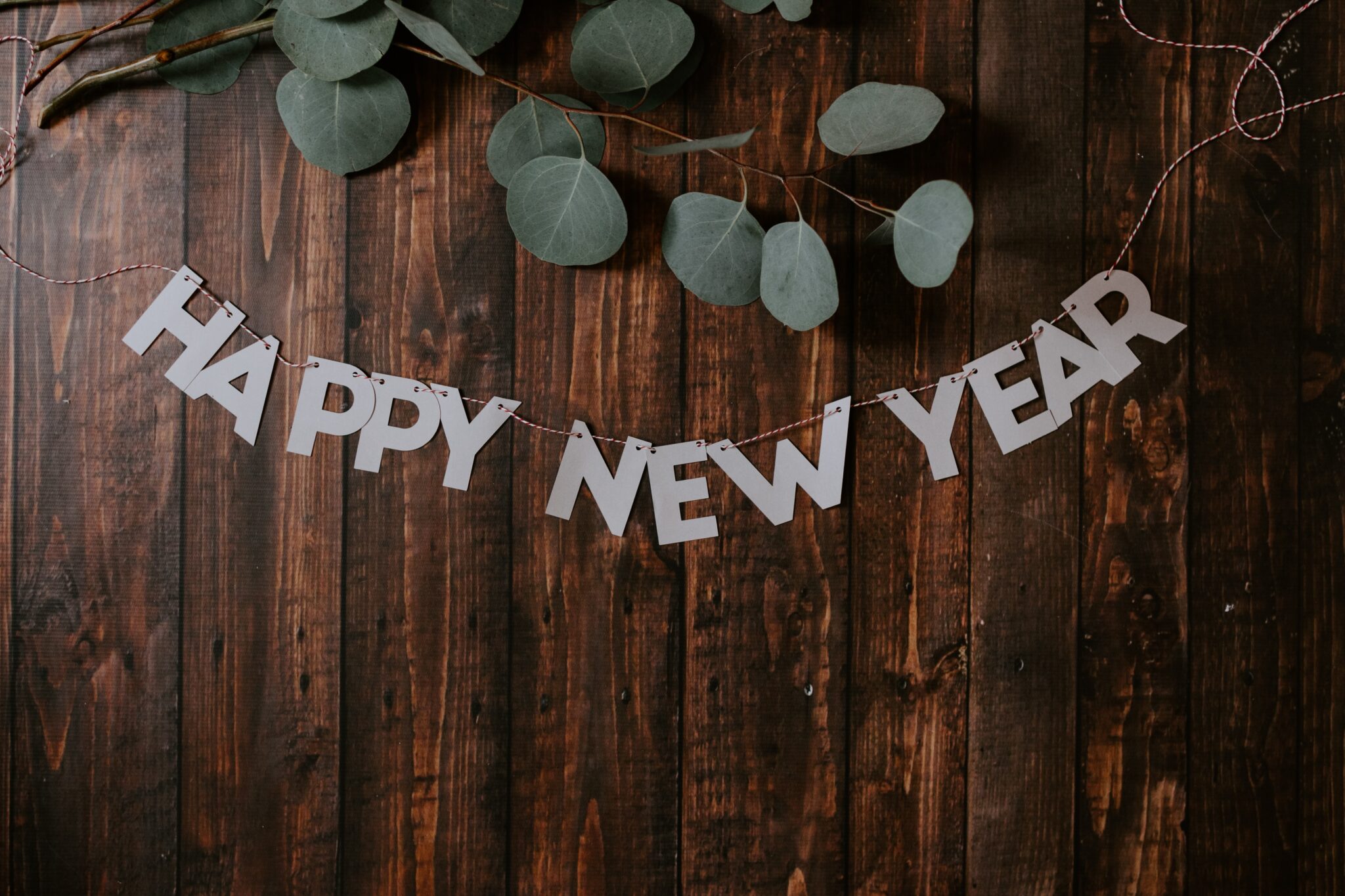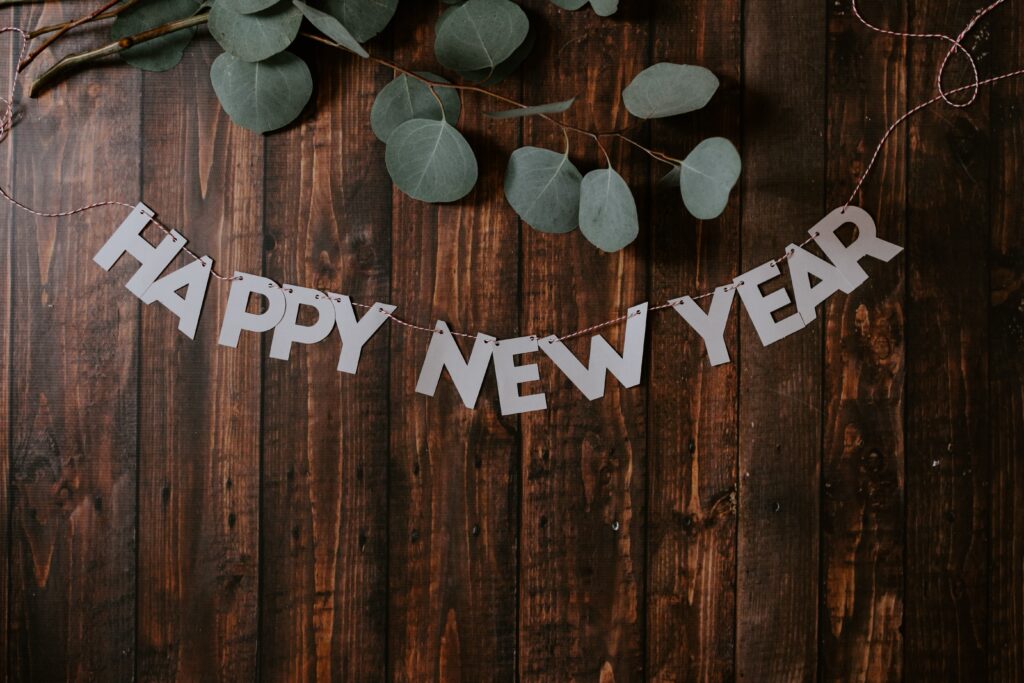 As we look toward a new year, we wanted to take a moment and reflect on all of the wonderful moments of the past one. We had a monumental year at Redwood – we hired new people, opened new neighborhoods, started working out of our new corporate office, celebrated our 30th anniversary, gave back to our communities, and more. Take a look at all we have to be proud of this year!
Celebrating 30 Years & Our Remarkable Teams
This year, we got to celebrate a truly amazing milestone: we reached our 30th anniversary! More than 13,000 apartment homes, another 3,500 in development, 100+ neighborhoods and nine states (and counting) later, Redwood's team of builders, innovators and ambassadors remains steadfast in the commitment that was made from day one – to enrich the lives of those who choose to rent throughout suburban America.
One thing we are sure of? We wouldn't have been able to reach this milestone without our amazing team members. And that's why we are always striving to enhance our employee experience.
Employee Appreciation Month
Without our amazing employees, we wouldn't be able to do what we do best. That's why we spent the month of August appreciating our Redwood Ambassadors! Each week, we revealed a new token of our appreciation. From new branded Redwood gear to extra time off and even employee appreciation events, August was a fun month full of Redwood experiences.
A Winning Reputation
One of Redwood's Core Values is Do One Thing Really Well – and we put our focus on improving our residents' experiences at our neighborhoods in 2021. And it paid off! We were ranked second in reputation management in the Multifamily Executive ORA Power Rankings.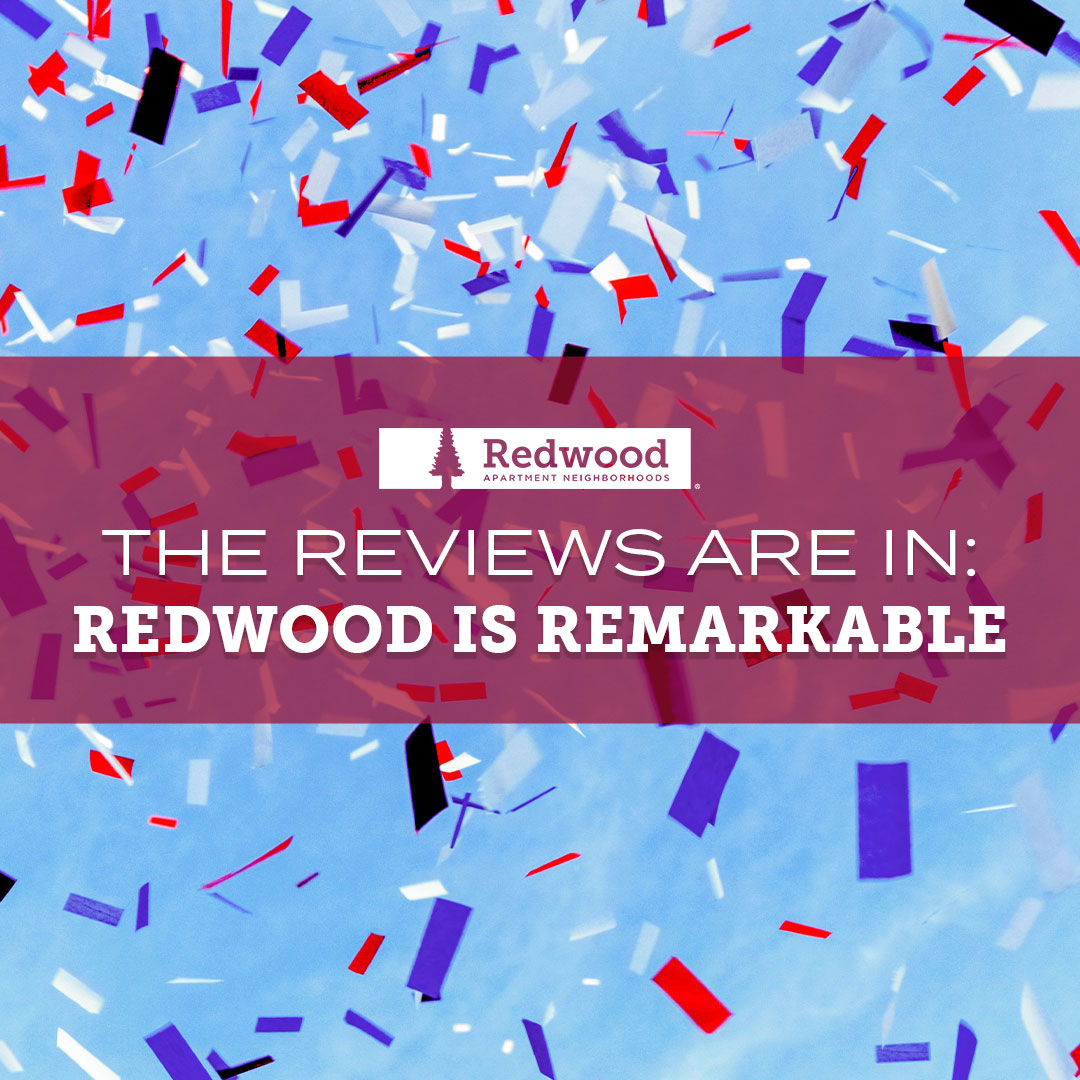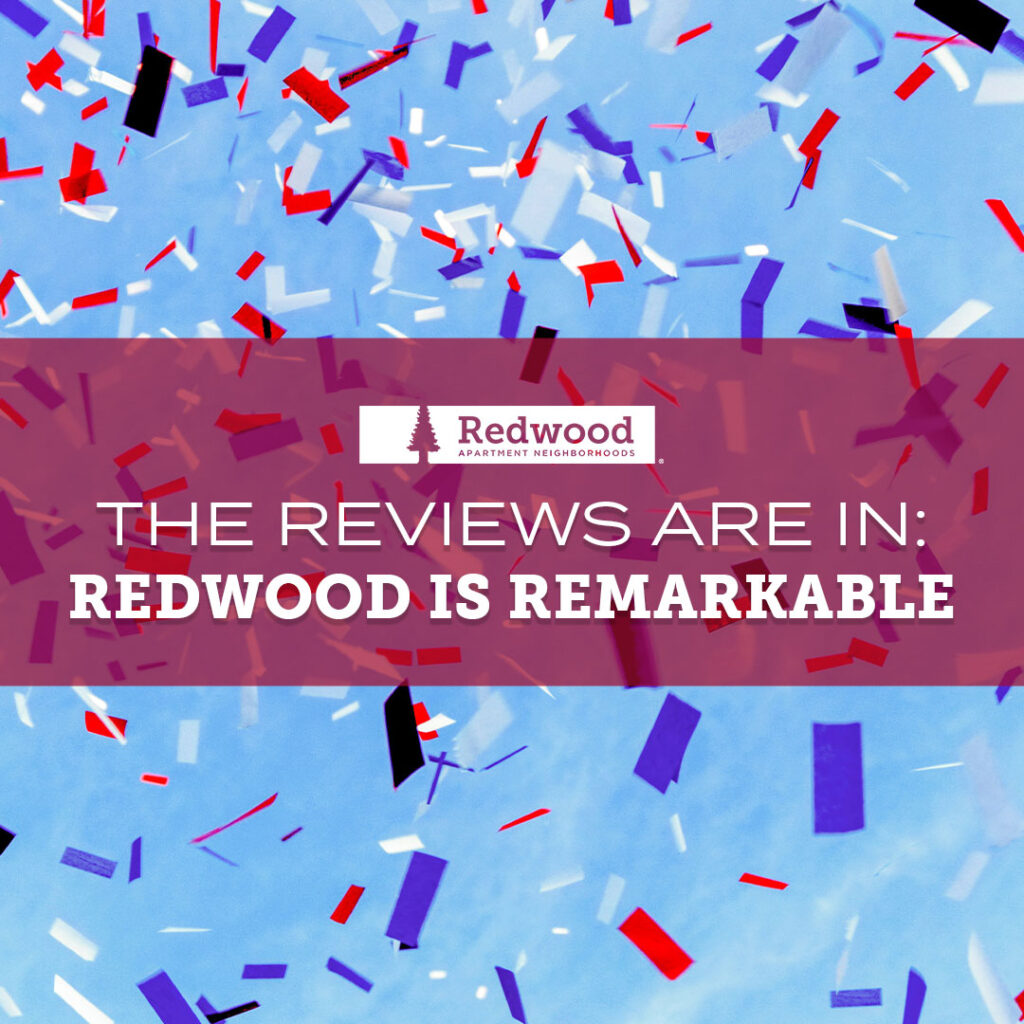 A multifamily property's ORA score is the industry standard for measuring and benchmarking online reputation. According to Multifamily Executive, the national average ORA is 65.73.
Redwood not only ranked in the Top Ten for Division III, they claimed the second place ranking with an ORA score of 86.32. This score was only slightly less than the top ranking company, who had a score of 87.67.
Being ranked in the top ten of this list is difficult to accomplish on its own, and Redwood is extremely proud to have ranked second. And we attribute the high ORA score to the hard work our on-site teams do to provide residents with an amazing living experience.
Redwood plans to continue our efforts to give all residents the apartment rental experience they deserve—one that feels like a real home—no matter which neighborhood they choose to live at.
Want to read more? Just click here.
A Workplace Worth Celebrating
For the fourth consecutive year, Redwood is proud to be named both a Great Place to Work and a Top Workplace!
According to survey results, 91 percent of employees at Redwood say it is a great place to work, compared to 59 percent of employees at a typical U.S.-based company. As with our resident experience, we are always evaluating feedback and optimizing our employee experience to be sure w
Want to join the team or find out more about working at Redwood? Take a look at our job openings!
Welcoming New Neighborhoods & Team Members to the Redwood Family
This year, Redwood was able to add eleven new neighborhoods to the family – and new team members to go along with them. Plus, we built our FIRST neighborhood in Kentucky! Some of these neighborhoods are now open, while others still have a few more things to finish before residents move in. We are proud of our teams for all of their hard work bringing the Redwood Advantage to renters across the midwest and the Carolinas.
Want to read about our 2021 neighborhoods? Just click the links below!
We can't wait to bring Redwood Neighborhoods to even more communities across Ohio, Michigan, Indiana, Iowa, Kentucky, the Carolinas, and Illinois in 2022!
Cutting the Ribbon on Our New Home Office
One very tangible symbol of our growth in 2021? Our new home office in Independence, Ohio! Housing our corporate teams – including property operations, acquisitions, development, construction, procurement, accounting, finance, IT, investor relations, human resources, learning and development, culture and marketing – this building has provided Redwood with one home base for our employees (rather than three, like in past years). This unification of our corporate workforce has allowed us to become even more productive and strategic.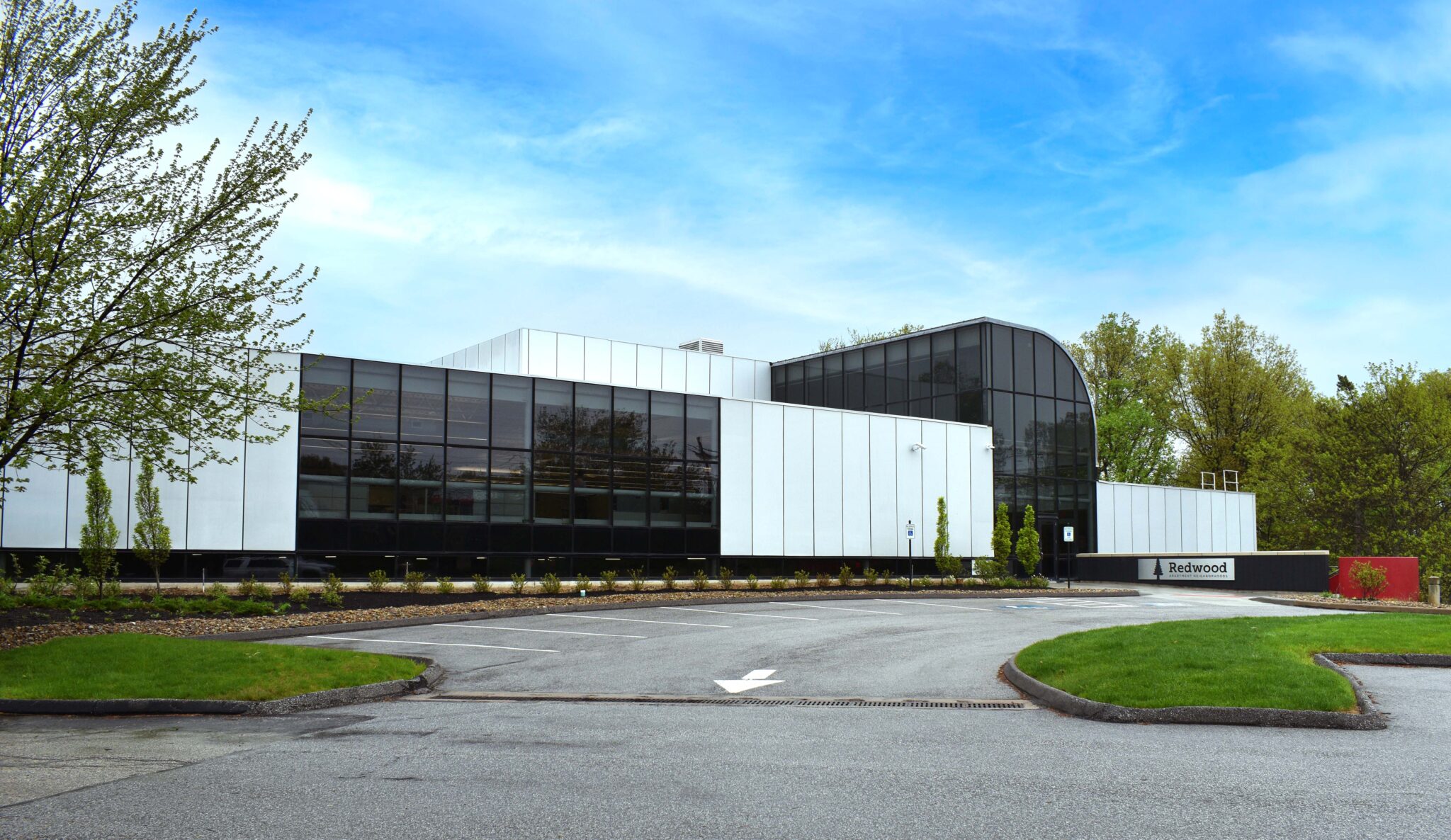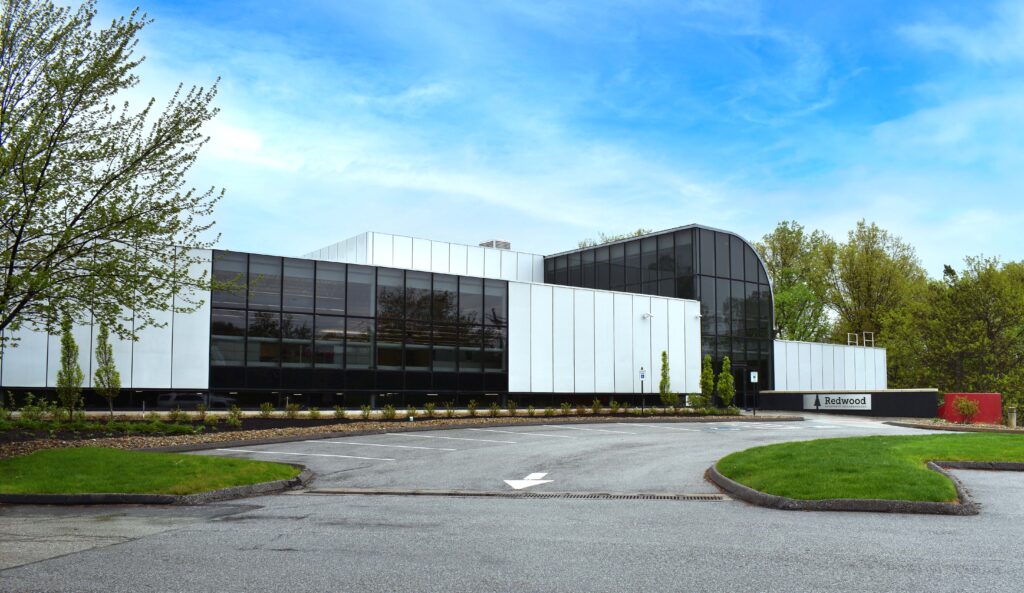 Want to read more about our home office? Check out this article.
Giving Back to Our Communities
Redwood believes strongly that part of being a successful company is by being an active member of the communities we serve – and giving our employees the flexibility to do so as well. This year, we decided to add a new perk for our employees, Volunteer Time Off. With the new ability to use 16 hours of company VTO and 8 hours of personal VTO, our employees were able to give hundreds of hours of valuable time and effort to their communities.
For instance, the Redwood Columbus region partnered with the Columbus Zoo & Aquarium to assist with the annual 'Stuff the Truck' event, held to support the Mid-Ohio Food Bank. The event allows guests free admission to the zoo if they bring six non-perishable food items.
The human resources team helped sort books at the Cleveland Kids' Book Bank, and one of the Northeast Ohio regions volunteered at the Akron-Canton Food Bank.
Redwood Neighborhoods from the Columbus region also donated 1,900 pounds of food to the Mid-Ohio Food Bank and three truckloads of donations to the CHA Pet Shelter. And neighborhoods from one of the Northeast Ohio regions helped donate 2,200 pounds of food to the Akron-Canton Regional Food Bank.
Redwood also held a "penny war" fundraiser at our corporate office, raising $2,573 for the Greater Cleveland Food Bank, which in turn supplied 10,300 meals for families in need. And we continued our One Tree Planted initiative, planting 6,500 trees on behalf of each new employee, resident and investor in 2021.
We look forward to serving our communities further in 2022!
Appreciating our Residents
At Redwood, we show our appreciation for our residents every day through the service we provide. But sometimes, it's just nice to give a little token of that appreciation to our residents, so they know that we are so thankful they've decided to live at one of our Redwood Neighborhoods. That's why, a few times a year, we like to stop by and pass out a little something for each resident.
Plus, when possible, we like to bring in little treats, like food trucks or fun movie nights! A few of our neighborhoods were able to share some time together this year at events, and we look forward to more moments like this in 2022.
Looking Toward the Future
As we look toward a new year, we are so excited to continue on our path to bringing the Redwood Advantage to renters throughout suburban America. We will build more neighborhoods, continue to enhance our resident and employee experiences, and we will have fun doing it.
Want to read more about Redwood? Head to our blog home page.