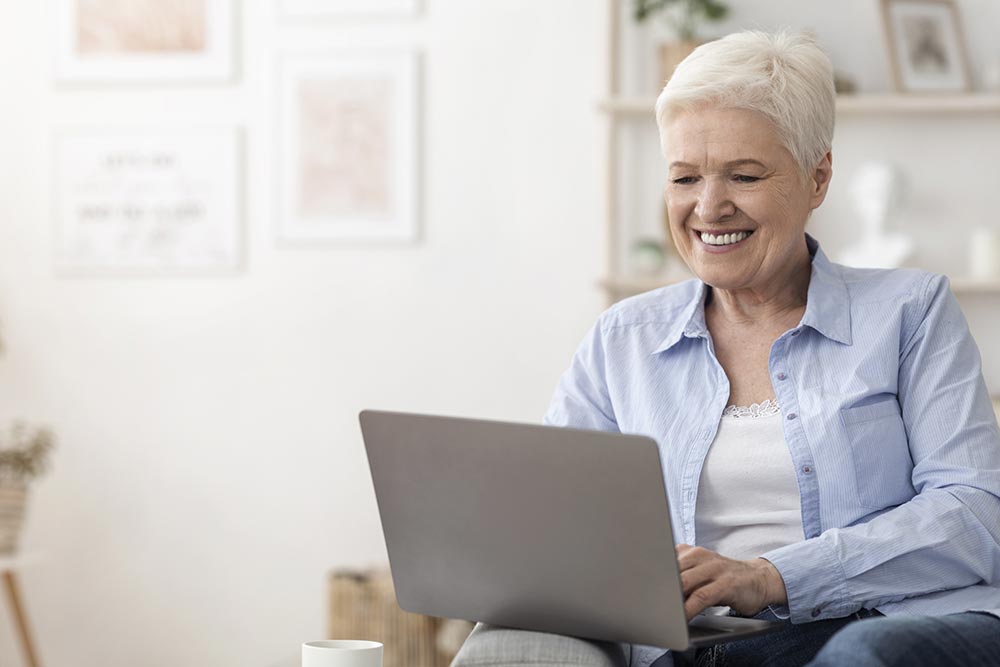 Apartment hunting tips when you're moving to a different state
From military moves to retirement and career job changes, like most things in life, change is inevitable. So if you're ready to move across state lines, it's time to start apartment hunting. But finding the perfect living space from hundreds of miles away isn't always easy. Depending on your targeted location and timeline, a couple of search terms in Google may not produce quality results.
So here's our best apartment hunting tips when you're moving to a different state: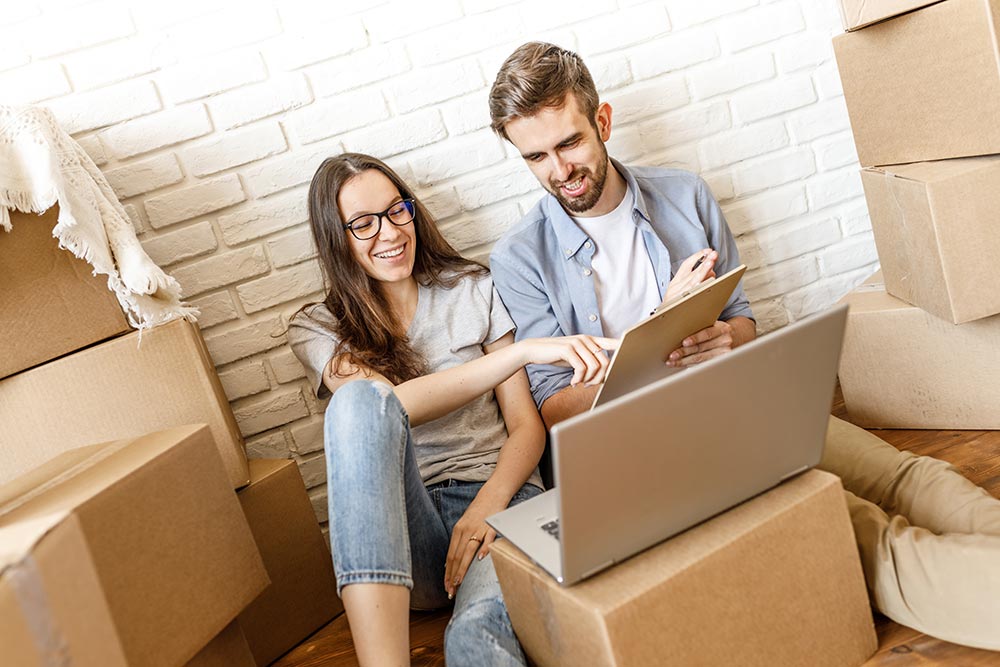 Step One: Create a comprehensive, prioritized wishlist.
One of the most productive things you can do when starting your apartment search from out of state is narrow down a list of important amenities, location, and budget. From there, you can start prioritizing your "must haves" vs. your "want to haves".
Example of "must haves":
A new hybrid in-person and work from home promotion means your apartment rental must have either an additional bedroom, flexible living space, or a dedicated office.
When a new job offer comes along that will increase your need to travel, you must live within 30 minutes of a regional airport.
As an avid outdoor adventurer, you're looking for a private garage with added storage to house your large collection of bulky sports equipment.
If you don't have a driver's license, you must live somewhere that has more than adequate public transportation or access to amenities close-by.
Our household includes two small dogs that will be moving with us. Our new apartment rental must have a pet policy that can accommodate multiple dogs.
My budget is $2,000 per month including utilities, rent, and other associated fees.
Example of "want to haves":
Dedicated laundry space with room for a full-sized washer and dryer vs. a stackable model or on-site community laundry facilities.
Wood flooring throughout the entire property vs. tile or carpet.
Access to a fitness gym or nearby outdoor green space for daily exercise routines.
A wide variety of flexible lease options and incentives or move-in promotions.
An attached garage vs. a dedicated personal detached garage.
And if you need help building your wishlist, this can help.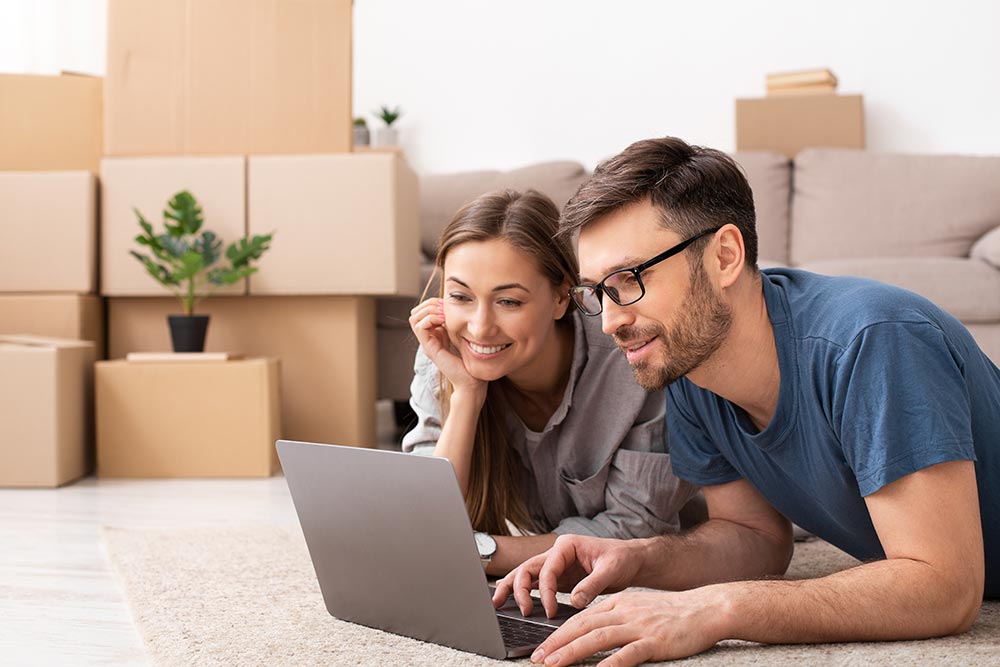 Step Two: Dedicate time to your apartment hunting search
The days of scanning the newspaper classifieds or stopping into each sales office are long gone. With over 100 million home renters in the United States, apartment home seekers can access millions of apartment home rental listings across dozens of property rental directory services on the web.
And while the availability of so much data is a positive, matching up your "must have" list against hundreds of property listings now becomes the challenge.
So here's what comes first: Narrow your online search.
Apartment rental directory sites such as Zillow.com or Apartments.com offer a variety of filter tools so you can hone in on the best contenders before you review each property listing in detail. Be sure to reference your written wishlist so you know exactly what factors will play into your decision and filter requests:
Number of bedrooms
Number of bathrooms
Eat-in kitchen
Attached garage
Open floor plan
Dedicated laundry space with room for a full washer and dryer
Central air conditioning
Energy efficient appliances
Updated decor
Ceiling fans
Ample square footage and storage space
Room for home office
Pet friend policy
Smoke-free homes
Private entrance
Single-story
Accessibility to freeways, airport, shopping, schools, entertainment, and other services
Close access to outdoor green space
And more.
Once you've narrowed down your selection to under 20 properties, it's time to review their reputation and reviews. With dozens of review sites online, it's important to stay productive when doing your research. You'll find that many of the property directory sites have their own review sections.
In addition to these testimonials, you can always look to Facebook, Google My Business Listings, and Yelp for more feedback. As an example, there is a large variety of local community open groups on Facebook where incoming residents can ask questions and solicit honest advice. This may be a great place for recommendations on a specific property or for resources that you did not find online.
Don't forget to reach out to friends and family for referrals
When it comes to finding an apartment out of state, you may be able to expand your network of trusted advisors by asking your friends or family for any advice. You'll be sure to get a straight answer. You may have cousins, or friends of your cousins living in your new state!
Ask your new employer (if applicable)
If a new job takes you to a new state, your local HR team may be a very good resource when finding the right apartment from so far away. You're probably not the first person to move across state lines for a job at your new company and frankly, you have nothing to lose by asking!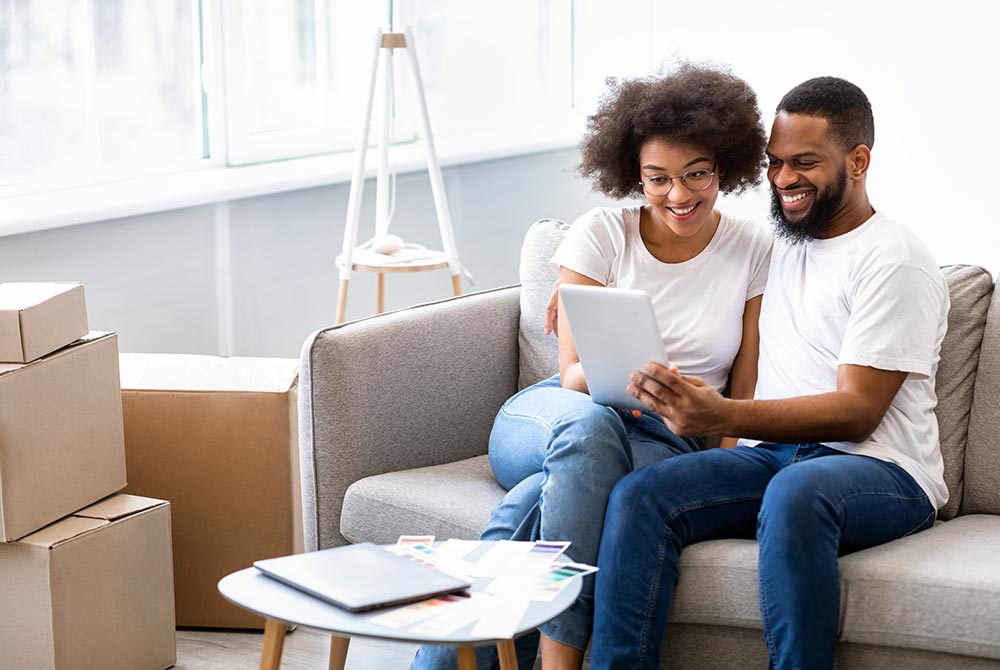 Step Three: Schedule a virtual apartment rental home tour
By the time you complete your internet search, read their reviews, and reach out to other resources, you should have a short list of properties to investigate in detail. The natural next step if these properties were just down the street are to create a list of questions to ask when you request an in-person tour.
While in person tours are not necessarily practical when you're apartment hunting out of state, here's the good news:
Many property management companies and/or landlords are offering virtual tours online using live video conferencing technology such as Zoom, Facetime, or Skype.
By reaching out to local property management teams, they may be able to send you additional information sheets, photos, and details on floor plans that may be more comprehensive than what's available on their website.
By connecting with each property management team via chat on their website, through email, or by phone, you'll have access to get your questions answered about the most current move-in promotions, availability, security deposit requirements, and utility set-ups, etc.
At Redwood apartment rental home neighborhoods, we specialize in offering remote/virtual tour services to apartment rental seekers who are trying to navigate the complexities of moving across state lines. Our variety of spacious single-story, smoke-free floor plans offer private entrances, attached garages, and flexible den or office space for work from home needs. Want to know why thousands of our residents choose The Redwood Advantage for their apartment rental home needs?
Discover Redwood Neighborhoods here.